Learn 5 simple techniques that helps with maintenance your body's natural ability to heal itself.
About this event
Course Dates (ONLINE / ZOOM):
18 Jan 2022 10:00AM - 1:00PM
19 Jan 2022 10:00AM - 1:00PM
BodyTalk operates from the premise that your body is capable of healing itself.
The BodyTalk Access techniques therefore helps stimulate the body's natural ability to Self-Heal.
By first allowing the busy mind to first calm and settle down first from within, at the subconscious and subatomic levels.
(This isn't something you do with positive thinking or words!!!)
The other techniques will thereafter support flow of fluid and energy, and with that allow the nature self regulating process to do its job optimally.
So, the Nervous and Immune system is calm and prepared instead of anxious and alert.
Give your body the chance to heal from within with BodyTalk Access today.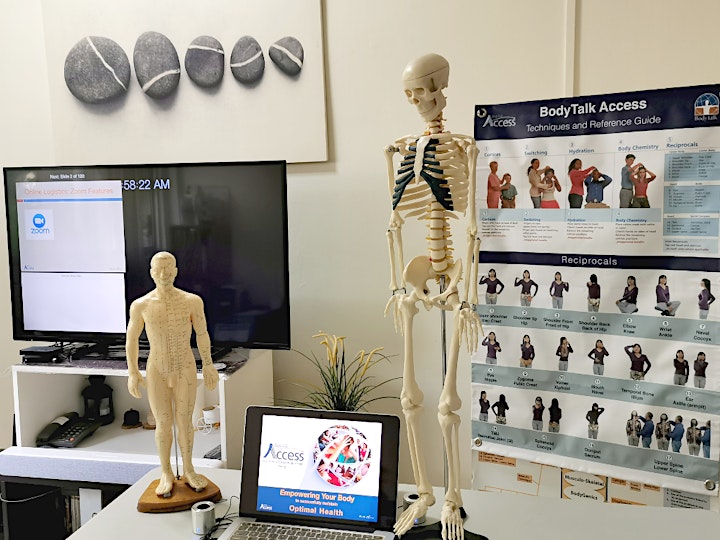 Date and time
Refund policy
Organiser of BodyTalk Access Workshop (Online via Zoom)
A platform that Empowers you, to Nurture the Natural You!
Irene Khor has been providing private BodyTalk sessions  (in-person and distance) since 2006.
Our primary vision is to work with you through various phases of life's transitions; as you bravely pave each step of your healing journey, to free yourself from inner bondage and live purposefully.
From a wounded inner child, battling waves & shadows of painful past to find your lost self. 
To maintain peace within, by releasing and healing; and not neglecting the mental-emotional components. For together with the physical body, this unison re-unite you to be complete again!
"I am a true believer that Health-Education transform lives!
That health and wellbeing is NOT achieved by getting rid of problems, yet an opportunity to understand why problems occur and conflict arises within oneself and what triggered that malfunction.
By educating ourself to understand where and how problems derived, allows us to reach greater depth to repair relationship with ourself. Re-connecting with our inner qualities, trusting our potentials to achieve true health and enjoy a complete life." 
~ Irene Khor 

BAT, CBI, MSI, Adv. CBP
(Adv. Certified BodyTalk Practitioner & Trainer, MindScape Instructor) 
Tel: +65 6219 2029‬
www.bodytalk.com.sg

SelfCare; Self Discovery; Self Empowerment Courses & Self Mastery Retreats.