Boost Your Child's Brain Power For Peak Performance

Sunday, 29 July 2018 from 14:00 to 16:00 (EDT)
Event Details
 BOOST YOUR CHILD'S BRAIN POWER FOR PEAK PERFORMANCE 
As parents, you all want to give your children the best start in life, yet parents are usually unaware of when and how to develop your child's brain. 
According to neuro scientists, millions of brain connections are being formed over the crucial period. During this time, your child's neural circuits are especially open to learning through new experiences. 
However, it is also the window of opportunity to develop your child's brain for success! Just imagine your child's brain is like a house, suggest Harvard University's professor. The timing and quality of early childhood experiences will shape your child's brain architecture. Genetics is the blueprint, a healthy environment supplies the building materials, and their experiences build the house. 
SHOCKING FACT: USE IT OR LOSE IT
According to neuroscientist, Audrey van der Meer, a professor at the Norwegian University of Science and Technology (NTNU)* that brains of young children are very malleable, and can therefore adapt to what is happening around them. If the new synapses that are formed in the brain are not being used, they disappear as the child grows up and the brain loses some of its plasticity.
Making the most out of this critical period is highly important. If parents don't take advantage of the critical period to develop your child's brain to the fullest potential, your child may need to put in more time and effort to learn new things with age.
I JUST WANT MY CHILD TO LEARN HAPPILY!
Yes, we hear you! However, is your child's brain primed for learning in school? 

And precisely we want your child to learn happily and easily, so we want to tell you how you can give your child the competitive edge for formal education in school.
Just imagine you can help your child to:

1. Accelerate His Learning
- Learn more in shorter time
2. Boost His Memory
- Remember and retain more
3. Improve Focus and Concentration Skills
- Less distraction in class and they spend more time doing things they enjoy out of school time instead of revisiting the same learnings again and again
4. Be More Mindful
- Gain full awareness of every steps. This helps to make his more alert in life and also to prevent making careless mistakes in their school work/tests
5. Increase His Confidence Level
- With accumulated success experiences, it will naturally boost their confidence level
6. Study Happily and Easily
- When learning is not an issue or burden anymore, he will start loving it and enjoy doing it
In addition, for the older children (7 years and above) there are some reasons why school and tuition might not be effective for your child.
Schools and tuition centres focus on WHAT TO LEARN and not HOW TO LEARN
They focus on CONSUMING INFORMATION and not CREATING INFORMATION.
For instance, we probably have to look at:
1. How a child translates their understanding from the words of a Math problem into a visual image in their mind and eventually understanding the concepts and solving it.
2. How a child makes sense of the words they heard into meaningful scenarios and logical sequence in their mind. This could be applicable for comprehension or Science.
3. How a child uses words to express the images in their mind and unfolding it through a composition.

In order to assist your child to enhance their learning abilities, let's take a look at the fundamentals:

A. Enhance your child's brain in terms of different cognitive abilities like memory, logic, reasoning, spatial and more.
B. Rewire your child's brain to quit bad habits and embrace empowering habits.
- Impart useful learning techniques

- Teaching them methods to better control themselves

C. Instill the right mindset and learning attitude in your Child.
- Invoke the curiosity in them

D. Set the right condition for the Brain for peak performance.
- Dr. Matthew Walker, the lead researcher of the University of California study, said "Sleep prepares the brain like a dry sponge, ready to soak up new information."

- Therefore, children need to sleep more, study less, but still be able to learn and perform well. The only solution is to learn how your brain works and how to get it to learn more effectively.


It is about developing your child's brain properly so that the fundamentals are set right in order for it to better create, organize and retain information. At the same time, learn faster and easier as compared to other students who just consume and force information into their 
We have so much more information to share with you about your child's brain. 
Hence, we have this upcoming 2-hour Exclusive Parenting Seminar to share with you on how you can boost your child's brain power so that they can excel academically and in life! 
If you have any question, feel free to contact us at 8332 4086 or email admin@superbrain.asia.
Otherwise, I look forward to meeting you at the session! 
Do you have questions about Boost Your Child's Brain Power For Peak Performance?
Contact SuperBrain
When & Where

46 East Coast Road
East Gate
428766
Singapore

Sunday, 29 July 2018 from 14:00 to 16:00 (EDT)
Add to my calendar
Organiser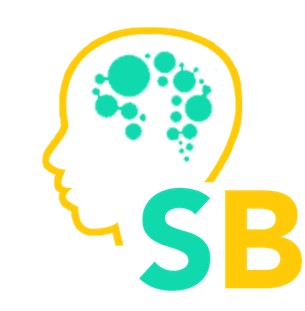 SuperBrain seeks to provide an equal opportunity for every child to succeed in life

through neuroscience, brain technology and training.