This webinar is for parents of young children (0-3 years) who want to learn how to best promote language development in their children.
About this event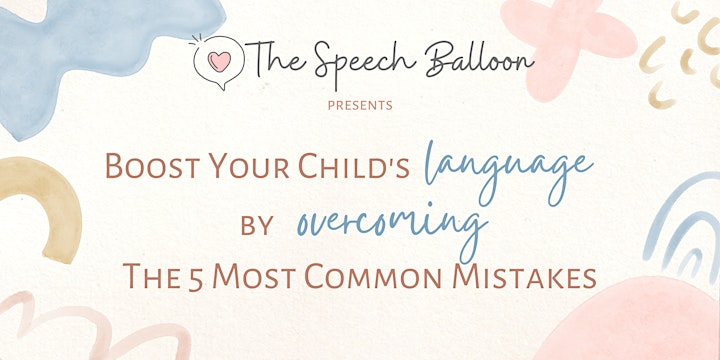 Ever wondered why some babies figure out verbal communication earlier than others?
What if you could eliminate the guesswork and learn to avoid the 5 most common mistakes that parents make.
Join me as we debunk the myths and help you overcome these common pitfalls.
You don't have to wait and see any more.
Sign up today.
Speaker: Vivian Tan, Founder of The Speech Balloon
Date: 18 September 2021, Saturday
Time: 10.00am - 11.30am
JOIN US NOW.
Organiser of Boost Your Child's Language by Overcoming the 5 Most Common Mistakes