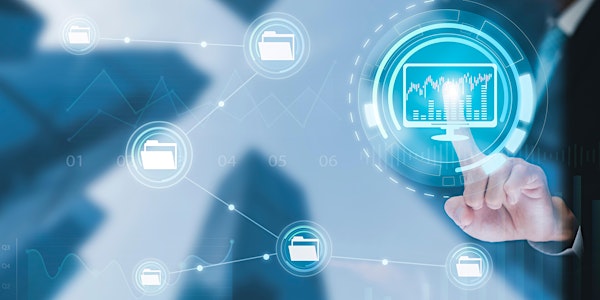 Boosting the Government Performance and Citizen Trust
Singapore Standard Time 8:55 AM-11:10 AM (GMT+08:00)
When and where
Location
Mandarin Oriental, Singapore 5 Raffles Avenue Singapore, 039797 Singapore
Refund Policy
Contact the organizer to request a refund.
About this event
Upgrading data infrastructures and delivering value to the citizens!
Positive citizen experiences are required to instil trust in public sector services. Upgrading the systems in the government's infrastructure is vital in terms of connecting data, content and applications capable of boosting availability and increasing the value and security of information.
The world is becoming increasingly digital. The amount of data collected is growing, and organisations are still having difficulty collecting and preserving it.
The government needs an interoperable and integrated data management system that can gather data from all agencies when and where it is needed while maintaining security and privacy.
Changing the way content is consumed and managed
With the fast increase of data and the spread of information across diverse systems, concerns about the efficiency and productivity of the digital experience begin to emerge. Governments struggle to enhance their existing systems and infrastructure due to outdated technology and resources.
Online forms of documentation are now the norm and a must for citizen services. With a once-filled form, public services save time and money as data is readily available and properly kept. Moreover, citizens do not have to keep filling out forms each time they need a service but can reuse the e-form as is or update data as needed.
Digital cooperation and mobility that are secure
Current data administration in governments raises several privacy problems. Citizens are usually unaware of how their personal data is used and preserved.
Paper-based documentations demand a significant amount of expense and storage in the digital post-COVID-19 era. With the migration of these documents to the cloud, digital registers may be used more regularly. However, the government must bear in mind proper data storage and avoid silos and repeated data.
Data insight may be misconstrued due to obsolete technologies. As a result, the government must modernise their information management systems and safeguard the cloud.
Decisions Based on Data
To improve all government services such as grants, permits and licences, innovation in data management and storage must progress. Advancements in information management in the public sector contribute to decision-making. Personalised information can be analysed by AI and other tools to make better, data-driven decisions.
OpenGov Asia is pleased to invite you to an exclusive OpenGov Breakfast Insight that will provide the latest information management use cases to sustain trust in government and better serve citizens. This is a closed-door, invitation-only, interactive session with top-level public sector leaders.
OpenGov Breakfast Insights are concise, to-the-point, strategic-level discussions designed to bring learning to the highest level! The unique proposition of an OpenGov Asia Breakfast Insight is the integration of cutting-edge insights from our expert speakers and interactive discussion among the participants.
This unique session will present real case studies of how information management can be managed to improve citizen services and will explore:
Achieving an upgraded and cost-effective data management
Enhancing the citizen service
Improved cooperation and streamlined procedures
Reducing risk and increasing efficiency
Bringing together unstructured and structured content
Who Should Attend:
Chief Information Officers
Chief Data Officers
Directors of Information Technology
Heads of Information Technology
Heads of Information Governance
Heads of Data Governance
Heads of Citizen Experience