This is a Breakfast Meet up where I will teach watercolour and ink sketching in the comfort of a cafe Join me on a travel sketching t
About this event
Join me on a travel sketching April. This breakfast sketching class will cover watercolour brush technique, and we will explore Byzantine mosaics of western europe specifically Italy. Come with me and learn some watercolour technique where we will attempt to simplify a mosaic so when we can travel again, we are really ready!
The class is a sketch-a-long with me, drawing from an image I will send to you a few days before, and you will learn my vibrant and bold spontaneous style. Its open to all levels from beginners to experts.
Limited to only 7 pax (Following Singapore Social Distancing rule).
What you need to attend this class are:
Watercolour paints
Watercolour brush, medium size
Watercolour paper or sketchbook that can take water-based paint
2B pencil
waterproof ink liner (any colour)
White pen (optional)
Susan Olij is an artist and educator based in Singapore.
She runs a monthly meet up class around Singapore and also in her studio.
Check out her website for the schedule.
And her Instagram for her sketches.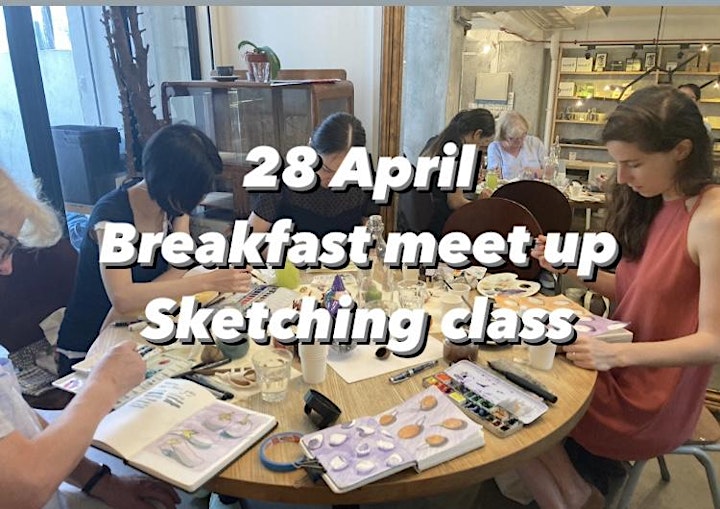 Organizer of Breakfast Meet up Sketching class