Sales Have Ended
Registrations are closed
Thank you for the confirmation. Do follow us on https://www.facebook.com/WeLinkChina and or https://www.linkedin.com/company/biz-n-consumer-solutions/ to be notified of future events.
Sales Have Ended
Registrations are closed
Thank you for the confirmation. Do follow us on https://www.facebook.com/WeLinkChina and or https://www.linkedin.com/company/biz-n-consumer-solutions/ to be notified of future events.
Do you want to join a platform which can accurately connect the right resources on business opportunities projects in China? Join us!
About this event
The Chinese has a saying "民以食为天。" which means "Foods are the most important to the people". China's food industry continues steady profit growth with major food processing companies recording combined profits of 535.96 billion yuan (about 82.92 billion U.S. dollars) in the first 11 months of 2020, up 6.8 percent year on year, official data showed.
Profit growth at these enterprises, whose annual revenues exceed 20 million yuan from their main operations, was 4.4 percentage points higher than that of all industrial sectors, according to the Ministry of Industry and Information Technology (MIIT).
However, breaking into the China market successfully can seem like an almost impossible task to foreign companies with limited or no experience of doing business there.
The aim of this sharing session is to offer some practical recommendations that can be integrated into a company's China market entry strategy and expansion plans.
2:45pm - 3:00pm: Registration & Networking
3:00pm - 3:25pm: How to Develop Online Business with Low Cost 如何低成本开拓线上业务 (Mandarin)
In recent years, China's rapid development of digital economy led to the development of the whole society towards digitalization and intellectualization. As a result, new forms and posts of employment and entrepreneurship have become an important part of China's employment ecology. Ren Hang will share how to use new media, small programs, short videos, communities and other new marketing methods to enhance catering sales and reduce costs.
Speaker: Ren Hang, Chairman of Wuhan First Class Technology Co Ltd, Vice President of Hubei Cultural Industry Chamber of Commerce, Wuhan Agricultural E-Commerce Association, General Secretary of the Party Branch of Wuhan Hongshan Kechuang Center, Young Generation Committee of Wuhan Huanggang Chamber of Commerce, and President of Hubei Alumni Association of Nanchang Institute of Technology.
Wuhan First Class is the first tech enterprise in Central China to develop WeChat platforms, providing enterprises with WeChat Mini Program + Official Account + live broadcasting to double their revenues, and is committed to mobile Internet services for physical retail enterprises.
中国近几年高速发展的数字经济,除了推动整个社会朝着数字化、智能化的方向发展外,在就业方面,也发挥着举足轻重的作用。由此催生出的就业创业的新业态、新岗位,已经成为中国就业生态的重要组成部分。任航将分享如何利用新媒体、小程序、短视频、社群等新营销方式提升餐饮销量、降低成本。
任杭,"准90后"创业者,头等舱创始人,用科技赋能助力数字经济高质量发展,已帮助一万多家品牌客户成功数字化转型。先后登上CCTV-2《创业英雄汇》、湖北电视台、长江日报头版、南方都市报、楚天都市报等媒体,荣获湖北省青年创业十强、湖北省优秀民营企业家、武汉市文明市民、洪山好人、"感动洪山"十大人物等荣誉称号。
3:25pm - 3:50pm: Tips to enter China F&B industry by Food Blogger (English)
Paul Pang aka 《可爱的波波》started his Shenzhen China journey 12 years ago in the trading and manufacturing industry. 3 years ago he decided to become a Full-Time Food Blogger and never turn back.
As a Food Blogger in Shenzhen, Paul visited nearly a record of 3,000 stores. He noticed some patterns in F&B to be successful or fail. He will share these tips during the session to give F&B players who want to enter China market.
3:50pm - 4:15pm: How to thrive Chinese F&B industry during Pandemic
疫情中的餐饮业 (Mandarin)
During the pandemic, consumer demand, competition and the ways of operating in F&B has changed. Joyce Lee from Singapore will share how China's F&B industry operates now, the difference between the past and the present, and how she drives the industry with innovation and leverage on online platform for her groups.
Speaker: Joyce Lee is a CEO of Xin Jing Meng Management Consulting who owns 7 companies under the group.
She is also Vice President of the Singapore Chamber of Commerce in China in Guangdong, Senior Adviser of the Singapore Chamber of Commerce in China in Guangxi, President of the ASEAN China Chamber of Commerce and Industry in Guangdong Province, and the committee member of the Guangzhou International Women's Association.
在疫情时代背景、新的消费需求和新的竞争格局下,餐饮业的玩法也随之改变。来自新加坡的 Joyce Lee 劲姐 将分享国内的餐饮业现在如何经营,以前跟现在的分别和她如何以变革带动行业,用互联构建自己的集团。
Joyce Lee 劲姐身居数职,新劲盟企业管理有限公司负责人,旗下有劲姐无国界环球美食餐饮联盟,劲姐无国界烘焙研究所,劲姐无国界环球美食连锁加盟,劲姐无国界环球美食预包装食品,劲姐味香园酱油食品,劲姐甄文达产品研发工作室和甘邦王子无国界酱料系列食品。
同时也是中国新加坡商会广东 副会长,中国新加坡商会广西 高级顾问,东盟中国工商总会 广东省 会长,广州国际妇女会委员会。
4:25pm - 5:00pm Panel Discussion
Zoom ID will be provided 1 day in advance
Join us on FB: https://www.facebook.com/WeLinkChina for upcoming event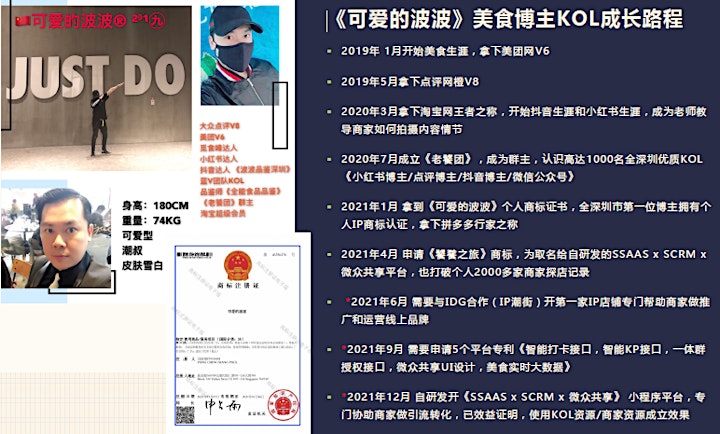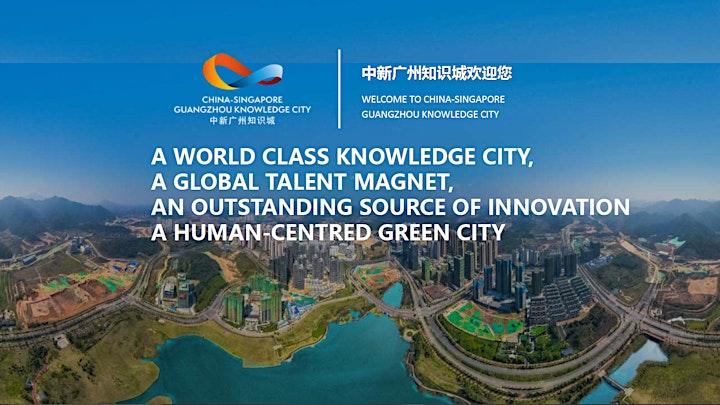 Organiser of Breakthrough Successfully into the China's F&B Market
Serial entrepreneur, certified ACTA  and PA (People Association) trainer. 
Founded 6 companies ranging from Telco, eCommerce, social media marketing, limousine services, cleaning service to F&B.
Inclination towards Chinese digital marketing started in 2013 from WeChat. I specialize in implementing Chinese social media marketing campaign strategy, coaching and execution.