We will provide you with methodologies, tools and techniques to brew kombucha at home!
About this Event
This is a physical workshop. Original Course price was $300.00 ($115.00 Discount). Limited slots only.
The workshop comes with:
Kombucha Works SG DIY Brewing Kit
Kombucha Works SG 5L Glass Brew Jar
8oz/250ml Kombucha Works SG Probiotic Sparkling Fermented Tea
Kombucha guide for the first brew and consecutive brews
Kimchi-tasting (Kimchi made from Kombucha)
Kombucha cohort Group to share best practices after the class and ensure your success in brewing Kombucha at home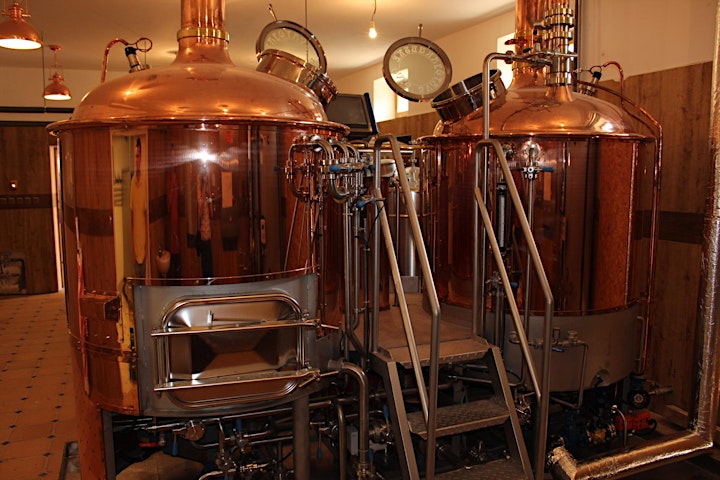 Kombucha is an artisanal drink. It is fermented and made with tea, sugar and a SCOBY (Symbiotic Colony of Bacteria and Yeast) through a fermentation process. It is popular in America, Australia and Europe and is gaining popularity in Singapore for its health benefits such as improving gut health, immunity and joint health.
In this workshop, we will teach you:
The history of Kombucha
The chemical and biological composition of Kombucha
About yeast, bacteria, pH, sugar, vitamins, probiotics, health benefits of Kombucha
How to control your culture, taste, colour, fermentation speed, carbonation, shelf life and food safety
The step by step process of Kombucha creation and the tools and ingredients you need and more!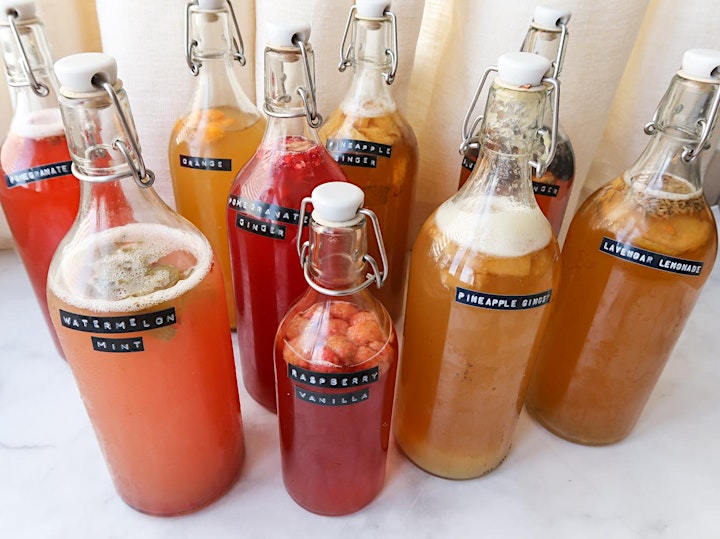 After this workshop, you will:
Learn how to compose, test and validate your flavours
Gain an understanding of the ideal sweetness, acidity, taste, colours, extraction methods & ingredients of Kombucha
Become competent in the proper storage, shelf-life, ideal temperature and bottling of home-brewed Kombucha
Know how to build effective processes to detect, fix, and prevent problems when creating your Kombucha at home
Find out the tools you need to be successful in brewing Kombucha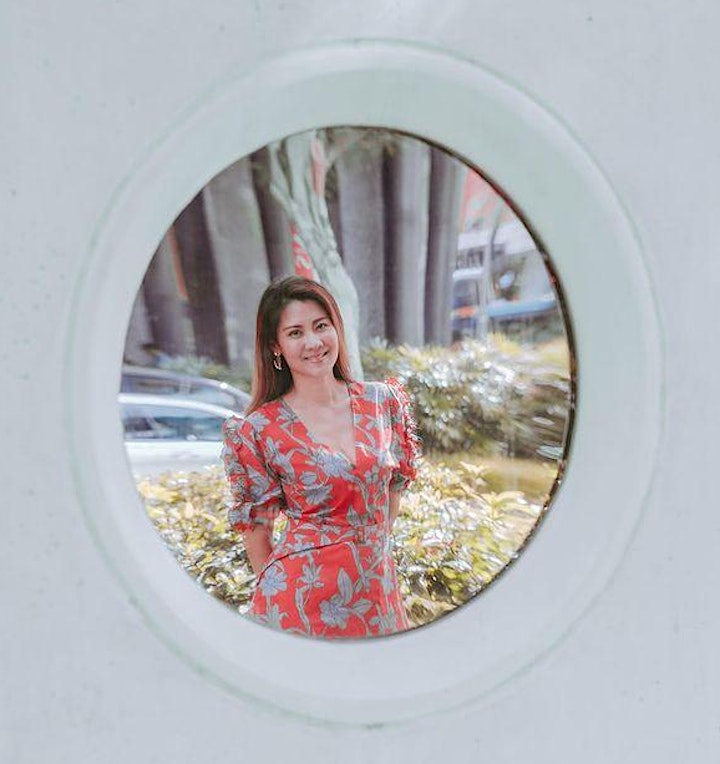 About the Speaker: Katherine Sng (Founder, Kombucha Works Singapore previously known as Kombucha Mama)
Katherine started brewing Kombucha as a hobby after learning about its health benefits. That hobby quickly transformed into a business after she saw a demand in the market. Katherine hosted a range of 1-to-1 sessions about Kombucha making for a wide range of audience for her company Kombucha Mama.
Her Kombucha products are widely distributed in various e-commerce platforms and she is bringing this Kombucha-brewing workshop to the public for the second time this February 2021!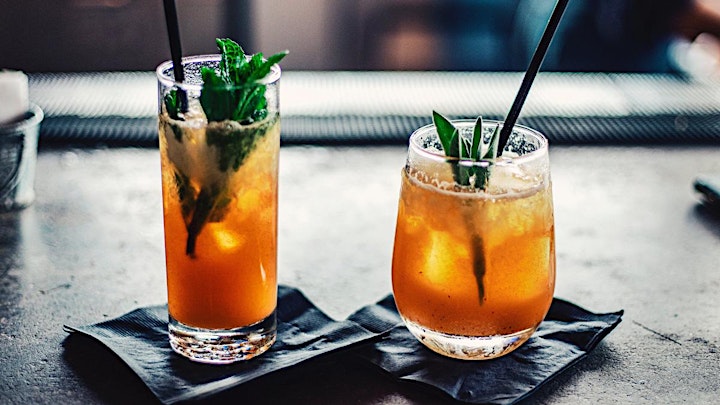 This workshop comes with:
FREE Fawn Labs Face Mask
FREE Fawn Labs Mask Brush
F A W N + mask
A weekly botanical treatment formulated by Fawn Labs Singapore. This mask contains 13 botanicals in one luxe clay mask formulated for 2 skin types:
♡ Rejuvenate - For normal / dry / sensitive skin.
♡ Clarify - For normal / oily / acne prone skin.
These masks are formulated by a certified Professional Formulator (U.K.)
About the venue Fawn Labs: Fawn Labs is Singapore's first sustainable bespoke skincare lab. They conduct workshops to formulate bespoke organic skincare products with a strong sustainability focus.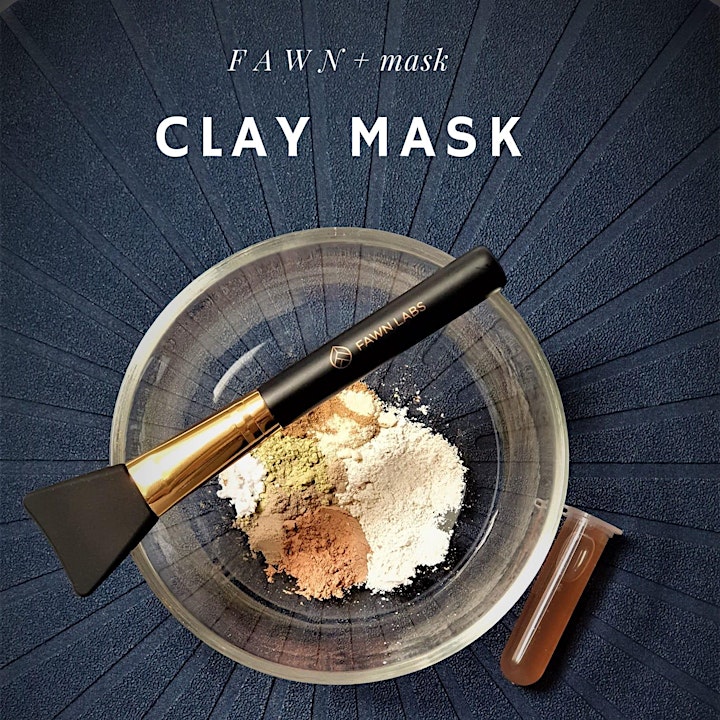 About the organiser Dolce Vita Events: Dolce Vita Events specialises in sustainable events. Dolce Vita Events also has webinar hosting services which help companies create engaging online events. It is a company you can trust to create events passionately. If you would like to collaborate and have your events customised, you may contact 83470547 or email events@dolcevita.sg
Client Reviews on past Dolce Vita Events:
⭐⭐⭐⭐⭐
"The event on taking care of our mental health during this time of lockdown and crisis was truly exceptional. The format was very professional and engaging, the content educational. The speaker gave very practical advice, was very motivating and refreshingly empathetic. Kudos to the Dolce Vita team and I look forward to the amazing events you have lined up!"
Shaly Sanchez
EMEA Sr. Finance Partner at Amazon Web Services, Luxembourg
⭐⭐⭐⭐⭐
"Such a wonderful feeling to see these little sprouts! Seeing my healthy blooming garden is so satisfying! You start by planting the seeds & watering it every day, feed it nutrients & fertilizer, bringing it into sunlight & darkness depending on what's needed, prune & cut to have more growth, and watch your garden grow with pride. It's very therapeutic!"
Jacqueline Low
Managing Director at JBL Corporate Services
⭐⭐⭐⭐⭐
"I attended 3 events organised Dolce Vita SG and I am very grateful as all the topics and speakers were very professional. The flow and organisation are very well done too, thanks a lot for providing great value🔝"
Lara Sabater
Licensed Dietician at Lara Balance, Italy
⭐⭐⭐⭐⭐
"Never thought one day I will seriously start my own urban gardening journey inspired by the sharing from these wonderful people in our Plant Support Group. I never cared for any plant at any point in my life! I had a successful first attempt to propagate and I think I will never run out of herbs from now on!"
Mary Anne Favie
Deputy Director and Chief Underwriter at AXA Insurance