Event Information
Location
2 Kallang Avenue Singapore, CT Hub #09-27, 339407, Lavender MRT Exit A
Singapore, Singapore 339407
Singapore
Description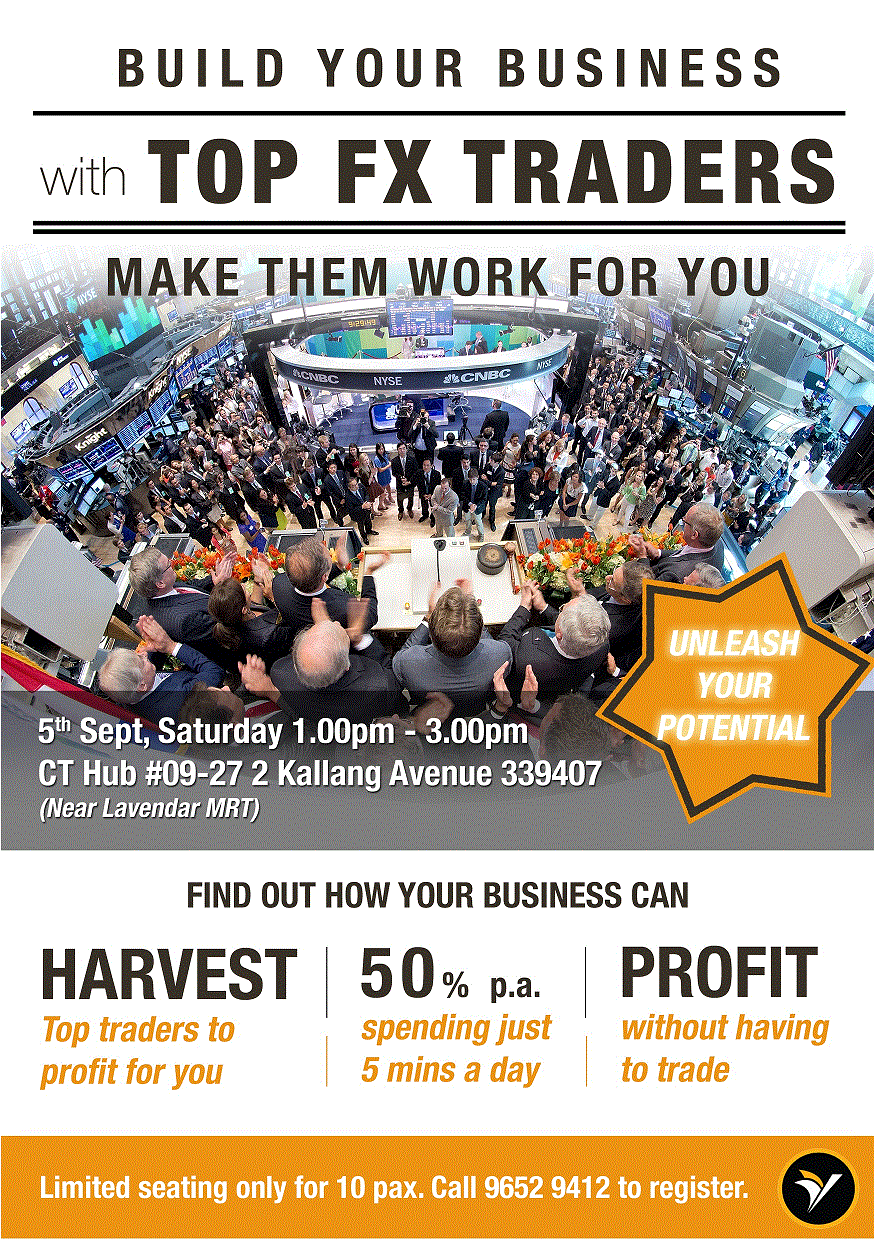 "Here's Your Exclusive Chance To Snag Your Dream life of Becoming A Young Investor Working From Home!"
The first step to invest for your future is knowledge

Equip yourself with investment knowledge through our series of workshops, and a trading account for you to start investing shares with confidence and insight.
Over Riovest, we are constantly looking for students to join our expanding team of Investors
So if you've always wanted to change your life,work and travel at the same time, or perhaps you've dreamed of working from that café by the beach or the comfort of your couch…
We would like to work with you!
Top 4 Benefits Of Being a Young Investor
Benefit #1) You Decide On Your Own Working Hours
Do you want to watch that late night soccer match without the fear of being late for work the next day? Go ahead!
Woke up on the wrong side of the bed and don't feel like going to work? Sure!
With this job, you get to decide your own working hours!

Benefit #2) Unlimited Leaves & Infinite Off-in-lieu

Think that 14 days of leave is too little for your wanderlust ambitions?
This new job comes with unlimited leaves & infinite off-in-lieu so that you can travel the world in peace!
Just be sure to remember to bring that laptop charger along.

Benefit #3) You Decide Where You Want to Work
Always dreamt of working from home or anywhere in the world?
This can now be a reality for you!
No more office politics, no more traffic jams, no more squeezing in MRT trains...
As long as you have a working computer, you can work wherever you want to!
Benefit #4) You Determine Your Own Pay Grade
Frustrated that you've been passed over during the previous round of promotion? Feel that your last pay raise was insignificant?
When you're a young investor, you suffer none of this nonsense!
With our foolproof method and platform , you get to determine your own profit!
Need a bit more cash this month? Sure!
Want to slack off a bit this season? No problem… It's all up to you!
Why you should attend this?
Specially design for first time investor (Build your investment confidence as we guide you through the tips and know how)

Ability to perform independent market research of different investment vehicles

Understanding and experience in Investment world without being intmidated by the whole experience. We have an experienced trainer that will get you to love investing through our fun program.

How To Join The Young Investor Program?
RSVP AND REGISTER NOW!
Seats are only limited to 10 people!
Contact person:
Riovest 96529412
Date and Time
Location
2 Kallang Avenue Singapore, CT Hub #09-27, 339407, Lavender MRT Exit A
Singapore, Singapore 339407
Singapore