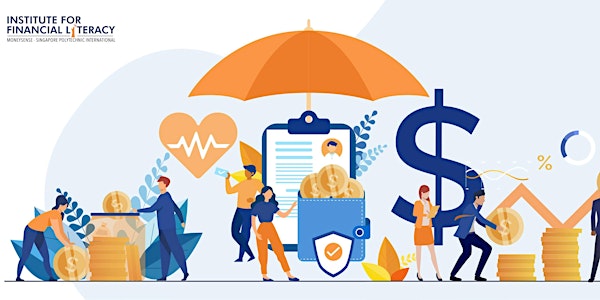 Building Financial Resilience (Activity-based Workshop)
Building Financial Resilience (Activity-based Workshop)
By Institute for Financial Literacy
Date and time
Sun, 26 Mar 2023 21:30 - 23:00 PDT
About this event
OBJECTIVE
This activity-based workshop focuses on what is meant by financial resilience and its importance as a life skill. Activities are centered on equipping participants with tools and resources to managing key components of building financial resilience, especially dealing with higher prices, borrowing cost, protecting against unexpected events, scams and improving skills to build resilience in employability.
COURSE OUTLINE
What is financial resilience & why it is an important life skill
Activities and tools to strengthen key components of financial resilience
Money Management – managing rising prices
Credit Management –managing higher interest rates
Risk Management –major unexpected events
Defence against Scams – be informed and be protected
Skills Management – Lifelong Learning
WHO SHOULD ATTEND
Those who are concerned about current financial challenges and wish to learn more about tools to build and improve financial resilience and adaptability.
DURATION
1.5 Hour
About the organiser
The Institute for Financial Literacy is a collaboration between MoneySense and Singapore Polytechnic International. We provide free and unbiased financial education programmes to the public. We provide education and do not promote financial products.
The free financial education programmes cover basic money management, financial planning and investment know-how.