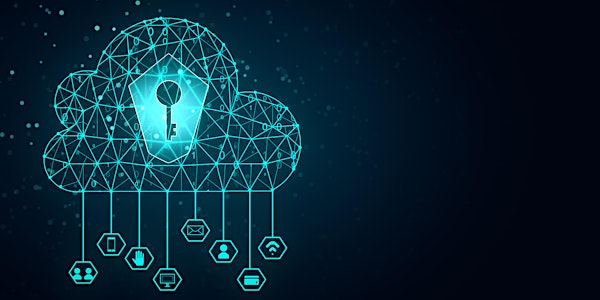 Building Successful Hybrid and Private Cloud Architecture
Philippine Standard Time 8:45 AM-10:15 AM
About this event
Building Successful Hybrid and Private Cloud Architecture for a Future-Ready Government
Accelerating digital transformation and delivering innovative and secured citizen services with agility, scalability, and speed through adoption of cloud operating model
Around the world, government agencies are working hard to meet citizen needs and weather the impact of COVID-19.
The "new normal" is driving the public sector to accelerate digital transformation initiatives to ensure that the citizens continue to avail themselves of government services uninterrupted and seamlessly. This is especially true during these critical times when every IT environment and every channel is facing strain.
While this transformation encompasses people, processes, and technology, it is the underlying technology that forms a foundation for a successful initiative. A big part of this shift is modernising the on-premises IT environments and applications that span data centres, edge locations, and public clouds.
Modernising Infrastructure to be Cloud Ready
In a fast-changing business environment, governments have showcased the value technology brings to enable a connected and innovative ecosystem. While organisations were focused on responding and adapting to the pandemic to ensure business continuity in 2020, 2021 marks a turning point with innovation becoming a priority for future-ready agencies looking to accelerate their growth.
A holistic approach that enables organisations to deliver superior digital experiences across any cloud, any application, and any device, seamlessly and securely, will become a critical success factor in the Philippine's rapidly digitalising business environment.
But making the transition from a traditional infrastructure can create almost as many challenges as it solves. Transforming IT infrastructure to capitalise on the flexibility, scalability, and performance of private and hybrid clouds is the way forward.
Public sector need to modernise the data centres by bringing together previously isolated infrastructure silos to manage them as a single entity, and bring cloud-like capabilities back to an on-premises environment. By combining these once disparate elements into a holistic, software-defined, and integrated platform, a wide range of benefits can be realised like reducing complexity, bringing agility and reducing costs.
Driving Innovation and Optimisation Through Cloud Operationg Model
The Philippines is progressing well to strengthen its digital transformation efforts and achieve a resilient, inclusive, and innovation-led economy.
A cloud operating model is the blue print for organising effectively to deliver the capabilities and outcomes required to deliver value through cloud services. Once the Cloud Strategy has been defined, ratified, and communicated, the Cloud Operating Model defines the operational processes required for an organisation to execute on the strategy.
Recognising the vital role of Information and Communications Technology (ICT) in transitioning to the "new normal" amidst the ongoing pandemic, the Department of Information and Communications Technology (DICT) amended its Cloud First Policy to provide clearer instructions on policy coverage, data classification, and data security, as well as its policy on sovereignty, residency, and ownership.
The Philippine Government's Cloud First Policy promotes cloud computing as the preferred technology for government administration and the delivery of government services.
With the amended Cloud First Policy, the government is paving the way to an ICT policy environment that is more responsive to current needs and is expected to further enable government agencies to more efficiently serve the public.
Accelerating the Adoption of Hybrid and Private Cloud Environments
As public sector agencies seeking to drive innovation and deliver differentiated citizen experiences, they shouldn't be worried about where the application or workload is located —but rather spend their time focused on developing better applications and services for their citizens.
The most prominent challenge facing agencies is the alignment of resources, particularly budget, with innovation. How can agencies modernise, re-platform, re-host, and re-factor applications—transition from monolithic systems to agile, streamlined microservices? The answers involve small, scalable steps.
Enabling Innovation and Productivity for a Distributed Workforce – Cloud Operating Model as the Backbone
The adoption of cloud computing and SaaS apps has skyrocketed in recent months mainly due to the ongoing pandemic and has enabled agencies to effectively operate with a distributed workforce and remote working.
These agencies are eager to capitalise on the speed, scale, and flexibility cloud-based infrastructure can provide to the anywhere workspace.
But as cloud computing grows in popularity and transforms how public sector collects, use, and share data, it also becomes an attractive target for cybercriminals.
Addressing the challenges of a distributed workforce requires a modern, integrated approach.
Future-ready workforce solutions will enable a seamless and more secure digital employee experience, driving greater outcomes in the new world of work.
Intrinsic Security for Uninterrupted Innovation
An intrinsic approach to organisational security will provide an additional layer of robust protection for mission-critical operations and infrastructures to fast-track innovation and resilience.
OpenGov Asia cordially invites you to this exclusive and timely OpenGovLive! Virtual Breakfast Insight is aimed at imparting knowledge and strategies on adopting a cloud operating model and how to unlock the hybrid-cloud and private cloud future to accelerate your digital transformation and delivering secured citizen-centric services with agility, scalability, and speed.
We will discuss:
Discovering new approaches and best practices to help you architect a hybrid and multi-cloud environment for optimal outcomes
Unlocking multi-cloud future with app-driven innovations for greater agility in a consistent and more secure environment that enables continuous innovation
Providing superior digital citizen experiences and digital experiences
Delivering security that's built-in and distributed with your control points of users, devices, workloads and network
Who should attend:
Chief Information Officers
Chief Technology Officers
Chief Digital Officers
Directors and Heads of Digital Infrastructure
Directors and Heads of Digital Transformation
Directors and Heads of IT Infrastructure, Applications, and Systems Development
Director and Heads of IT Transformation
Directors and Heads of Innovation