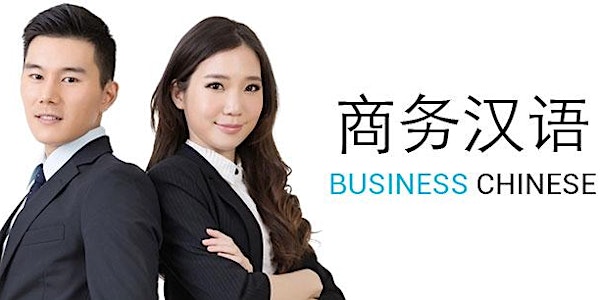 Multiple dates
Business Mandarin Trial Class Dates
Join our Business Mandarin Trial Class Today.
By Linda Mandarin Language School
Date and time
Tue, 10 Oct 2017 19:00 - Sat, 30 Dec 2023 15:00 +08
Location
Linda Mandarin School 137 Cecil Street 07-04 Singapore, Singapore 069537 Singapore
About this event
Our Business Chinese course is a comprehensive course aiming to improve the communicative and presentation skills for Business Chinese learners. The course suits the needs of those who have attained a certain level of basic conversational skills and wished to improve their business Mandarin language.
Our Business Chinese course caters for learners in business communication activities, emphasizing the combination of special knowledge, working skills and language basics. The training is divided into communication and presentation skills including listening, speaking, reading and writing. Students learn through learning tasks including role-plays, topic discussion, chart description, presentations, debate, etc.
In the process of learning business knowledge, both social exchanges and hot topics are included such as formal business meetings, business negotiations, trade procedures, product & service presentation, corporate management and culture, customer service analysis, foreign investment, market research, business marketing and advertising, corporate decision making process, financing, etc.
To match all business Chinese Mandarin learning requirements in class, we have also included some real business discussion, graph charts, formal contracts, candidate resumes, advertisements, tendering procedures, agency agreement, questionnaires and much more.
Here are some benefits
Customised Business Chinese course syllabus caters to individual learning requirements.

Dedicated Native Mandarin trainer with relevant working experience to complete the course with you.

Course syllabus produced by Accredited Professional bodies Hanban China and used by many Business Chinese officials.

24/7 learning tools available like Audio CDs, Video lessons and tutor support.
Besides the set-up courses, we can design tailor-made business course content to cater to clients industry and profession in specific business Chinese Mandarin contexts. For example, an HR professional working in Banking & Finance industry, we will customized the course towards the needs of Human Resource and Banking & Finance industry.
商务中文课程是以培养学习者商务汉语交际能力为目的的商务汉语综合教程。本课程适用于有一定汉语水平的人士的商务汉语学习。商务中文课程是针对各类商务汉语学习者的商务交际活动而开设的,强调融专业知识背景,工作技能以及语言基础学习为一体。商务内容训练,从听说读写四个方面全方位地训练学习者商务汉语交际能力,包括角色扮演,话题讨论,图表描述,演讲,辩论等。
在商务知识的学习中,既有社会交往,也有热门话题,话题涉及商务参观,商务接待,商务谈判,贸易流程,职场,企业管理模式和企业文化,商务招标,商务代理,市场调研,营销理念和广告,投资,商标法,知识产权,理财等。在教学内容上,根据商务交流的需要,使用真实的商务图表,合同,信件,求职简历,招聘广告,招标流程,调查问卷等。
除以上所提课程以外,亦可根据学生行业背景需要,量身定做设计专门课程内容。
Sign up for our Trial class now
About the organiser
We are a professional Chinese language school, offering high-quality Mandarin courses in Singapore to expatriates and locals for effective communication Mandarin skills in listening, speaking, reading and writing Chinese. We are proud of our reputation as a Mandarin Language provider of systematic easy-stepped levels, proven methodology and tailor-made learning programs. Our Chinese professional trainers have broad knowledge and experience in teaching Mandarin at all levels to meet the needs of different walks of life.
Linda Mandarin's tailored made Mandarin courses in Singapore cater to meet Chinese Language learning needs in term of content, flexibility and progression. Our Chinese Classes are stimulating and enjoyable. Progressive Mandarin course content allows students to expand vocabulary and develop Mandarin language abilities in a natural way focusing on mandarin communication skills.
Linda Mandarin's instructors are graduates of top university degree programs with fluent English and Applied Mandarin Linguistics Certified. They are all native Mandarin speaker having great experience in teaching Chinese as a Foreign Language. Beside many of them have exposure to Chinese Literature, International Accounting, Trade and Foreign investment etc. which is an added value for Advanced Business Chinese trainings.
Linda Mandarin Chinese Classes vary from Beginner Conversational Mandarin to Advanced Business Mandarin, Intensive Mandarin program, HSK examination preparation, International IB Chinese, Kids Mandarin program and Local schools Chinese tuition.