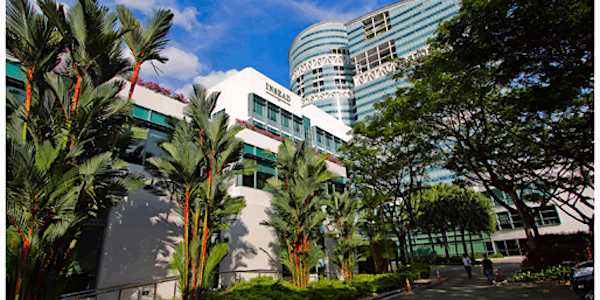 Business Model Innovation & Digital Disruption with Serguei Netessine
By INSEAD Alumni Association Singapore
Date and time
Thursday, February 9, 2017 · 6:30 - 9pm +08
Location
INSEAD 1 Ayer Rajah Avenue Singapore 138676 Singapore
Description
Joint Wharton/NAA Lecture & Networking event
Thursday 9 February at 6.30pm at INSEAD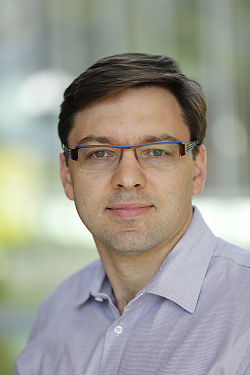 Professor Serguei Netessine
Timken Chaired Professor of Global Technology and Innovation at INSEAD &
Research Director of the INSEAD-Wharton Alliance
Innovation is at the heart of entrepreneurial success and transformational growth. Conventional strategies for innovation are typically based on product innovation, i.e., designing new products or services that address unmet market needs or leverage new technology to satisfy existing market needs. While R&D processes that are needed to innovate through better technologies and new products are well-studied and exist in most companies, few companies systematically practice business model innovation. Unlike product or technology innovation, the process of Business Model Innovation is not expensive. Yet, it requires a very different approach and frame of thinking.

In this session Prof Serguei Netessine will talk about what the Business Model is and we will examine a set of pioneering companies that alleviate inefficiencies in their operating models to design new Business Models that revolutionize the way of doing business in their respective industries. We will discuss comparative advantages and disadvantages of different innovation approaches and what it takes to implement Business Model Innovation in a company. Read more about Serguei here.
Recommended reading: Girotra and Netessine "The risk-driven business model: four questions that will define your company", Harvard Business Press, 2014 (available in English, Mandarin, Portuguese, Russian). http://www.defineyourcompany.com


INSEAD ALUMNI NAA Members and a guest each $15
INSEAD ALUMNI Non-NAA members and a guest $45
Become an

NAA SG member

now and

contact us

for the promo code so you can enjoy all the benefits, including special prices on this event.

Note: NAA SG event tickets are non-refundable. However tickets are transferable and may be resold/given away to fellow INSEAD alumni. Contact us for more details. This event is limited to INSEAD alumni and a guest each. If you signed up erroneously, we will reimburse you, but deduct the admin processing fee. We hope you understand.

Check out the

NAA SG Blog here

.
About the organizer
We are one of the largest and fastest-growing national chapters of the INSEAD Alumni network. With 3,000+ alumni in a compact urban setting and the benefit of INSEAD's Asia campus, we have an active community offering a rich variety of events and benefits to its members that enables a vibrant platform for alumni to connect, meet, exchange ideas with each other for business and social purposes.