About this Event

EAGER TO KNOW ABOUT YOUR CHILDREN'S CHARACTER, EQ STRENGTHS AND WEAKNESSES?
CURIOUS ABOUT YOUR CHILDREN'S GIFTED AREAS, HIDDEN POTENTIALS / TALENTS?
WANT TO BE A BETTER PARENTS FOR YOUR DEAR ONES?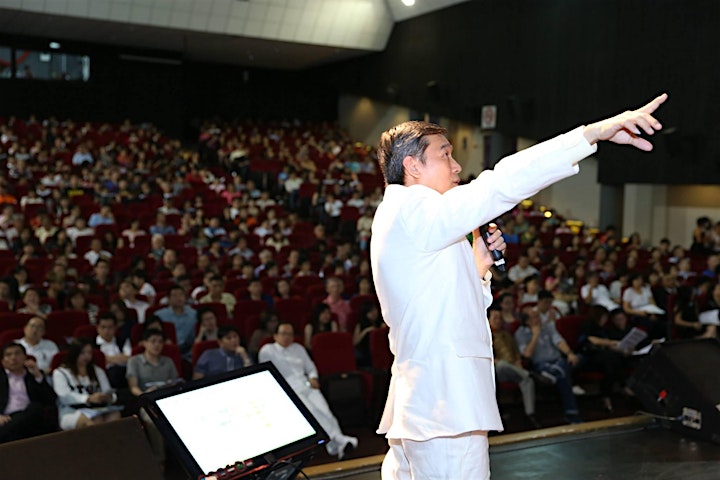 Every parent wants the best for their child's academic results.
But unless you know their inborn academic strengths and weaknesses, you will struggle to put things right.
If you are a parent today, you are likely to make three big mistakes:
Teach your child how to study based on who you are and not who they are
Teach your children to choose a career based on who you are and not who they are
Ask them to follow someone else's footsteps while learning or choosing a career - adopting someone else's characteristics and not theirs.
All these situations will create a lot of stress for the child.
But do not worry - UCMHP Academy is here to empower you to identify your child's strengths and weaknesses instantly and accurately.
With the unique profiling methods provided, you can understand your children's academic, communication, IQ and EQ abilities better.
LEARN ABOUT:
-Your child's universal hidden potentials, blind spots and attitudes in life
-Which academic and career path choices are suitable for your child
-Teach your child's how to manage stress level and be happy always
-Your child's weaknesses and how to turn them into their strengths
-How to use the right universal senses' study and learning techniques for your child
-The potential health issues your child might face in their lives, and discover how to nourish them accordingly
-The dynamics of your interaction with your child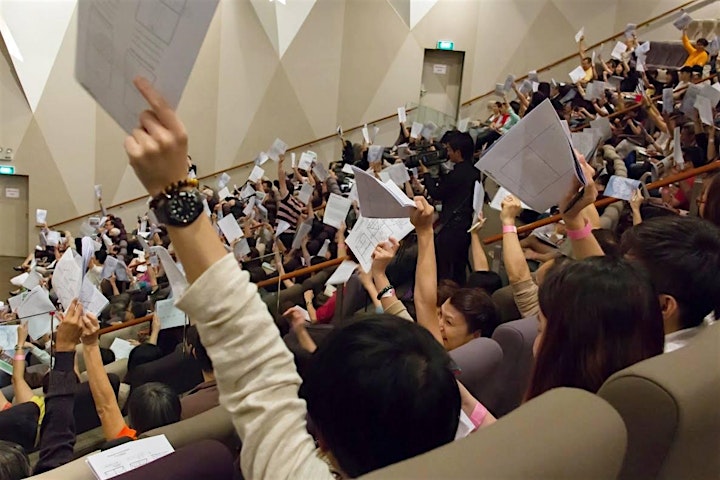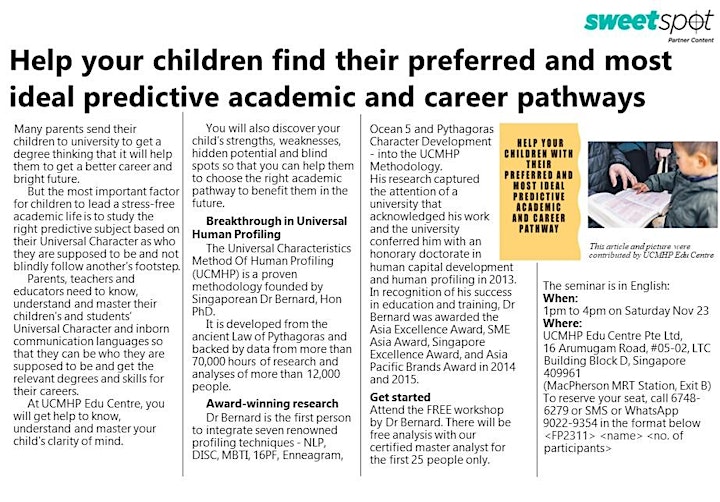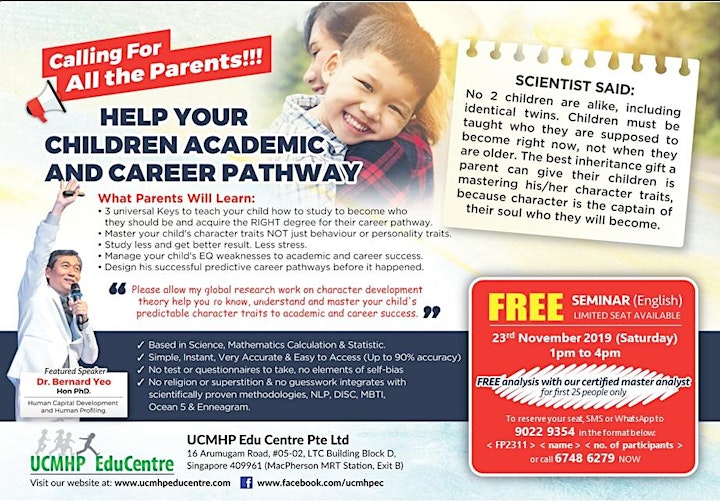 Register NOW and GET:
- Voucher (worth $100)
- Personalised report (worth $100)
-FREE Consultation