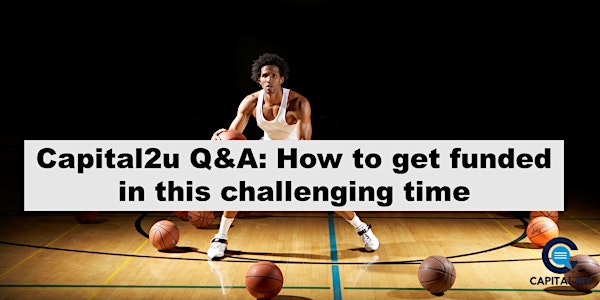 Multiple dates
Capital2u Q&A: How to get funded in this challenging time
Join us to discover alternative business funding sources in Malaysia and to get a step-by-step action plan to get funded quickly.
Date and time
Wed, 22 Mar 2023 00:30 - 02:00 PDT
About this event
Plan to raise money for your startup or to scaleup your business soon? This webinar will provide you with unique insights on the capital raising process and best practice when dealing with investors or funders.
Live Q&A Session
This is not just a presentation. We'll be opening up the webinar for live Questions & Answers to help you get the most from attending the webinar.
We'll discuss:
Common reasons why 90% of entrepreneurs fail to raise capital and how you can do better!
The one perspective and underlying truth behind every successful fundraise.
20 ways to raise money for your business.
5 areas to pay attention to when raising capital during a recession.
The 5-step action plan which provides you momentum & consistently attracts new capital in 2023.
Who is this webinar for?
Business founders looking to raise capital to start or to scaleup a business.
Investors looking for the most efficient way to fund their business.
Advisors and consultants seeking to broaden their business financing know-how.
Hosted by:
William Tan, founder of CAPITAL.MY. I'm also a Chartered Accountant and former CEO of Global Bridge Capital, Inc. USA. I am actively involved in advisory, capital raising and small cap cross-border IPOs for the past 20 years in Malaysia, Singapore, Australia, China, and USA.
My Goal: share global experience, help raise capital, scale up and probably, an IPO for startups and SMEs in Malaysia. Here, I only share with you what I've actually done and mastered. So in each webinar, I'll share with you my experience-backed step-by-steps, exactly what I did, mistakes to avoid, and behind-the-scenes details of the art of capital raising and investment.
Connect with me on LinkedIn
Questions?
Feel free to email info@capital.my, or Visit our website: CAPITAL.MY