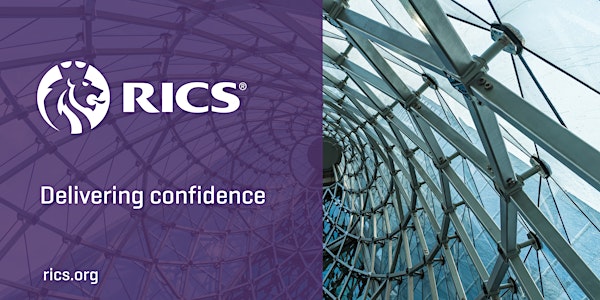 Capitalisation Valuation - Methods and Processes
Advance your skills in the capitalisation valuation methods through practical learnings on applying the valuation approaches
About this event
Visit www.rics.org/SEAevents for more information.
---------------------------------------------------------
Overview
This course will advance your skills in the capitalisation valuation methods through practical learnings on applying the valuation approaches together with skills in inspection and measurement to successfully carry out valuation.
In this online training, you will also learn from realistic case studies and the extensive experience of the trainer on the principles and bases of valuation with an appreciation for different asset classes.
Learning objectives
Principles of market valuation
Price, value and worth
Derivation of market value
Income sources analysis
Outgoings recovery
Leasehold considerations
Factors influencing yield
Appreciation of capitalisation approaches for different asset classes
---------------------------------------------------------
FAQs
How can I contact the organiser with any questions?
Should you required further information regarding this event, please don't hesitate to contact us at slim@rics.org.
Reschedule or cancellation of event
Should the participant(s) be unable to attend, a substitute delegate is always welcome. Full substitution communicated in writing is allowed up to 72 hours before the event first commences and is only accepted after RICS's acknowledgment. Please note that there will be no refund or cancellation upon registration.
If you are residing outside the city or country where the event is held, kindly arrange your travel and accommodation only after receiving an email from RICS with further details nearer to event.
RICS reserves the right to cancel or reschedule the event at our discretion. We will do our best to email all attendees as soon as possible, should this occur. Should a reschedule or cancellation occur, RICS will not be responsible for any costs, damages or expenses (i.e. travel) etc. that you may suffer or incur.