Join us on Carbon Cycle to encourage cycling as an alternative mode of transport to reduce our carbon footprint.
About this event
CARBON CYCLE
Human beings have unsettled Earth's biological carbon cycle for far too long. Reversing the damage done is critical for our well-being and future generations' survival. The hope is that if we all make small changes in our daily lives, collectively as a society, we can "move the needle" in our favour.
Carbon Cycle is a ground up initiative to encourage cycling as an alternative mode of transport to reduce our carbon footprint.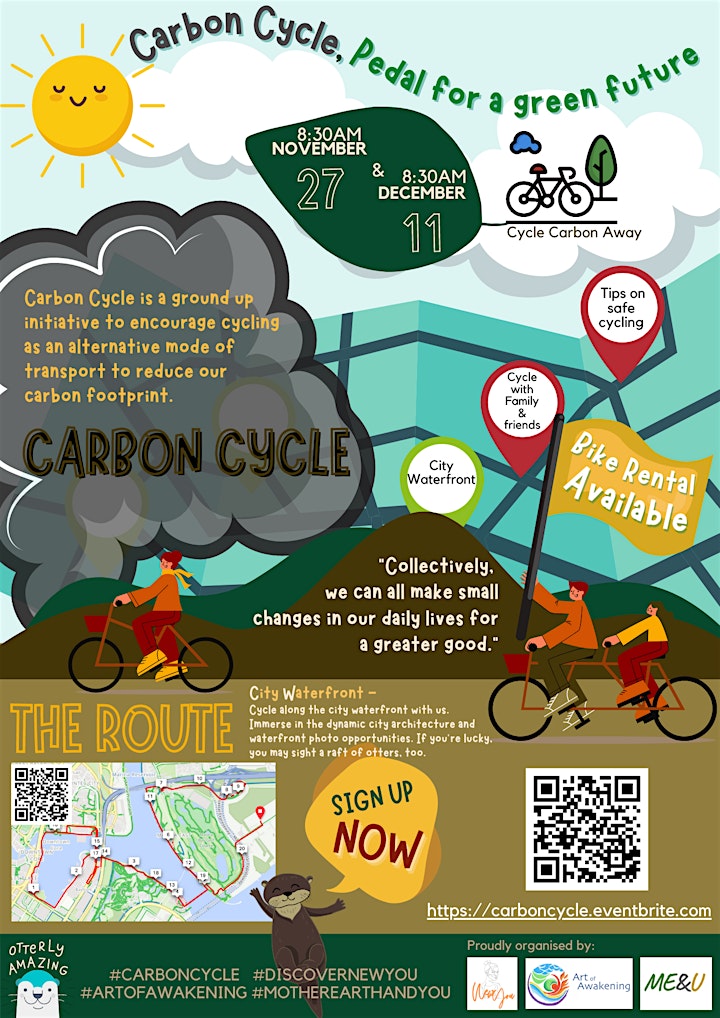 Join us on this social initiative to get started.
You will get to learn:
Tips on safe cycling
How to share the path with others
Agenda
8:30am - Check-in
9:00am - Pick up bike & Test bike
9:30am - Briefing & Safety: small group Briefing: Riding etiquette & Safety
9:45am - Bike off
10:45am - Pit stop/ rest
11:45am - Return bike
12:15pm - End off with a small group sharing on "Reduce Carbon Footprint", "Appreciate Nature"
The route, City Waterfront, offers one of the choicest scenic nature routes and waterfront photo opportunities. You can discover the interesting flora and fauna co-existing in our urban city that you may not often notice. A serendipitous sighting of a raft of otters might even be in the offering!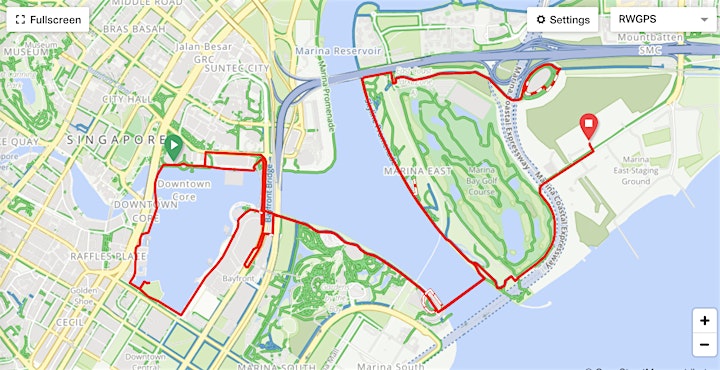 Rental service available
20% discount on rental fee for our participants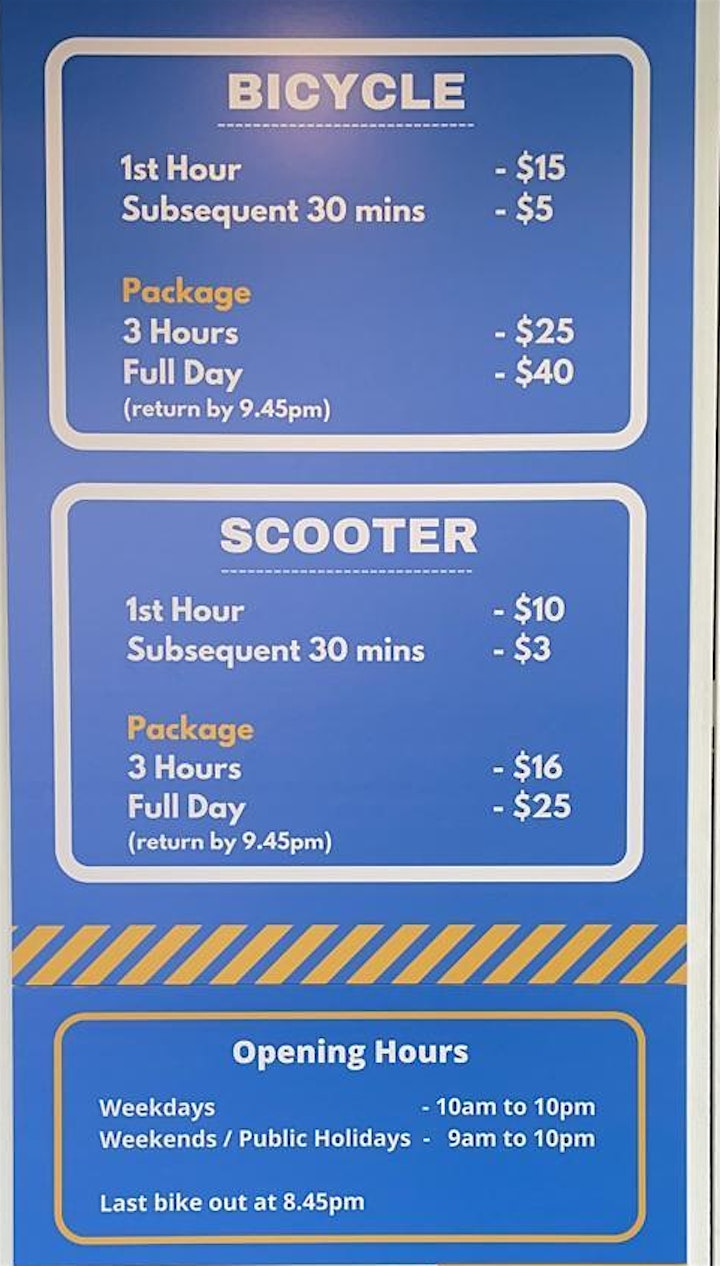 OUR CO-ORGANISERS:
Art of Awakening
support teams to generate ideas, focus on the shared vision and see the big picture. They create an environment allowing participants to re-ignite and focus creativity in individuals, teams, and organizations!
More Info: https://www.artofawakeningasia.com/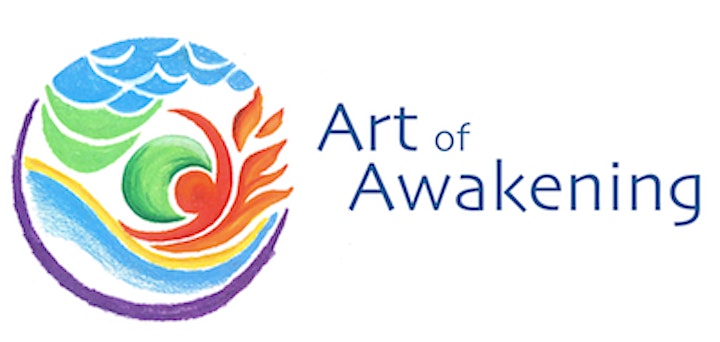 ME&U
aim to nurture a culture of care for Mother Earth and all beings by learning as a community to communicate and act in ways that connect. In their everyday interactions, they promote pro-social and pro-environmental behaviour.
More info: https://www.facebook.com/motherearthnu

NEW YOU
A community of women supporting women. We create, support and drive projects related to:
#WomenEmpowerment
#MentalHealth
#Sustainability
#Entrepreneurship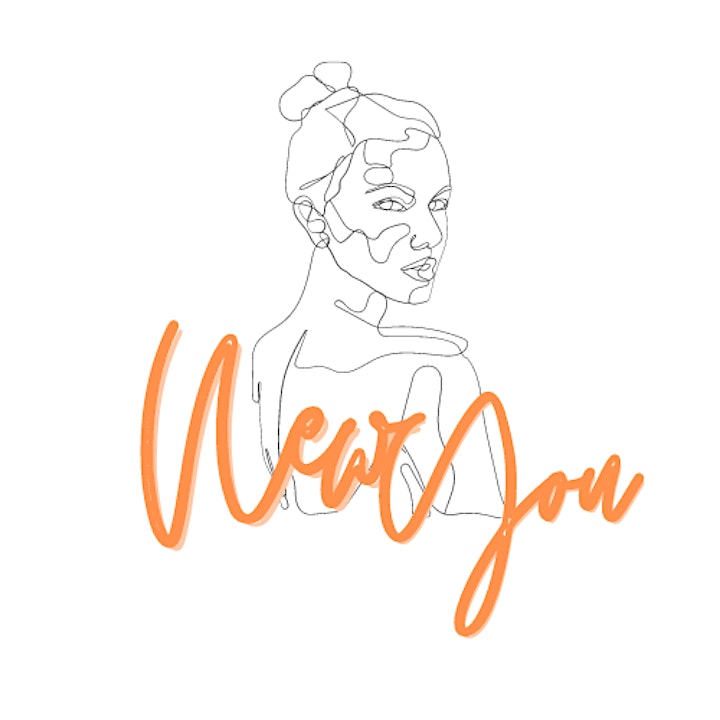 Note:
"In view of current SMM, there will be a limited number of participants allowed. Available slots will be on a first come first serve basis."
Organiser of CARBON CYCLE