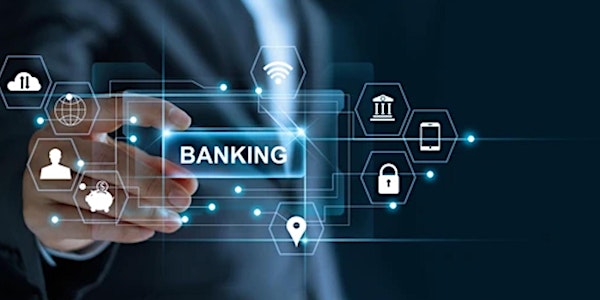 Careers in Banking By Bank of America -OL20220820HT
Banking is a profession that offers a huge variety of career options. If one's passion and interest align, it can be a very rewarding career
When and where
Location
Online Online Singapore, 228233 Singapore
About this event
WHAT?
With a total asset size of almost USD 2 trillion, the Singapore banking sector is critical to Singapore's role in financing local and regional growth in trade and infrastructure, and an established global private banking centre.
Being such a huge industry, banking is a profession that offers a huge variety of career options. If one's passion and interest align, it can be a very rewarding career.
What are the job opportunities in banking?
What is the role of a Corporate Banker and Credit Officer?
Am I fit for a role in the banking industry?
Join us to learn from the personal journey of 3 experienced bankers in a foreign bank.
Saturday, 20th August - 3pm-4.30pm
Online via Zoom
Speakers:
Priscilla Lim - Managing Director, Asia Corporate BankerGlobal Corporate Banking
Priscilla Lim is a Regional Corporate Banker for subsidiaries of large multinationals ("MNCs") based in Asia Pacific for a large global bank with head office in the USA. She drives conversations with key decision makers and global/regional influencers for MNCs to partner us across the 12 countries in Asia where we have presence.
Pris joined the current bank in late 1999 and held roles across corporate banking and treasury sales focusing on cash management.
Pris plays an active role in her Bank's volunteering and philanthropy efforts. Besides being the co-Chairman of the Singapore Philanthropy committee, she is an Exco member in the Singapore Community Volunteer committee. She won the Global Volunteer Award in 2018 and Global Diversity & Inclusion Award in 2021. She also mentors some juniors to help them succeed in their career and live a more meaningful life.
Desiree Ng – Vice President, Global Corporate Banking
Desiree is a Corporate Banker for subsidiaries of large multinationals based in Singapore and Asia Pacific for a large US headquartered global bank. She has been with the bank for 7 years and was previously also part of the summer internship program in 2014.
She holds a Bachelor of Science (Economics) and Bachelor of Accountancy from the Singapore Management University (SMU). Outside of work, she enjoys exploring new places to eat and spending quality time with her two young kids.
Alvin Augustine – Vice President, Subsidiary Lending Group, Credit Team
Alvin is a Credit Senior Officer for subsidiaries of large multinationals ("MNCs") based in Southeast Asia and Australia for a large global bank with head office in the USA. Alvin has overall 12+ years of experience in managing credit including 11 years in the current role where he manages a team of 6 associates covering MNCs subsidiary clients. He is a member of the APAC Credit Diversity & Inclusion Committee.
Alvin holds a Master's degree in Business Administration with specialization in Finance. Outside of work, Alvin enjoys playing badminton and has represented the bank in the Corporate Community Games tournament.