Description
THIS WORKSHOP IS CANCELLED

Do you and your child enjoy watching the merry-go-rounds and the carousels? How about building your very own little carousel? Using craft materials, your child will take on the role of a young builder, creating simple yet exciting mechanical structures transforming the rotation movement into different kind of motions.
How It Works:
1. Explore the materials and structures for your carousels.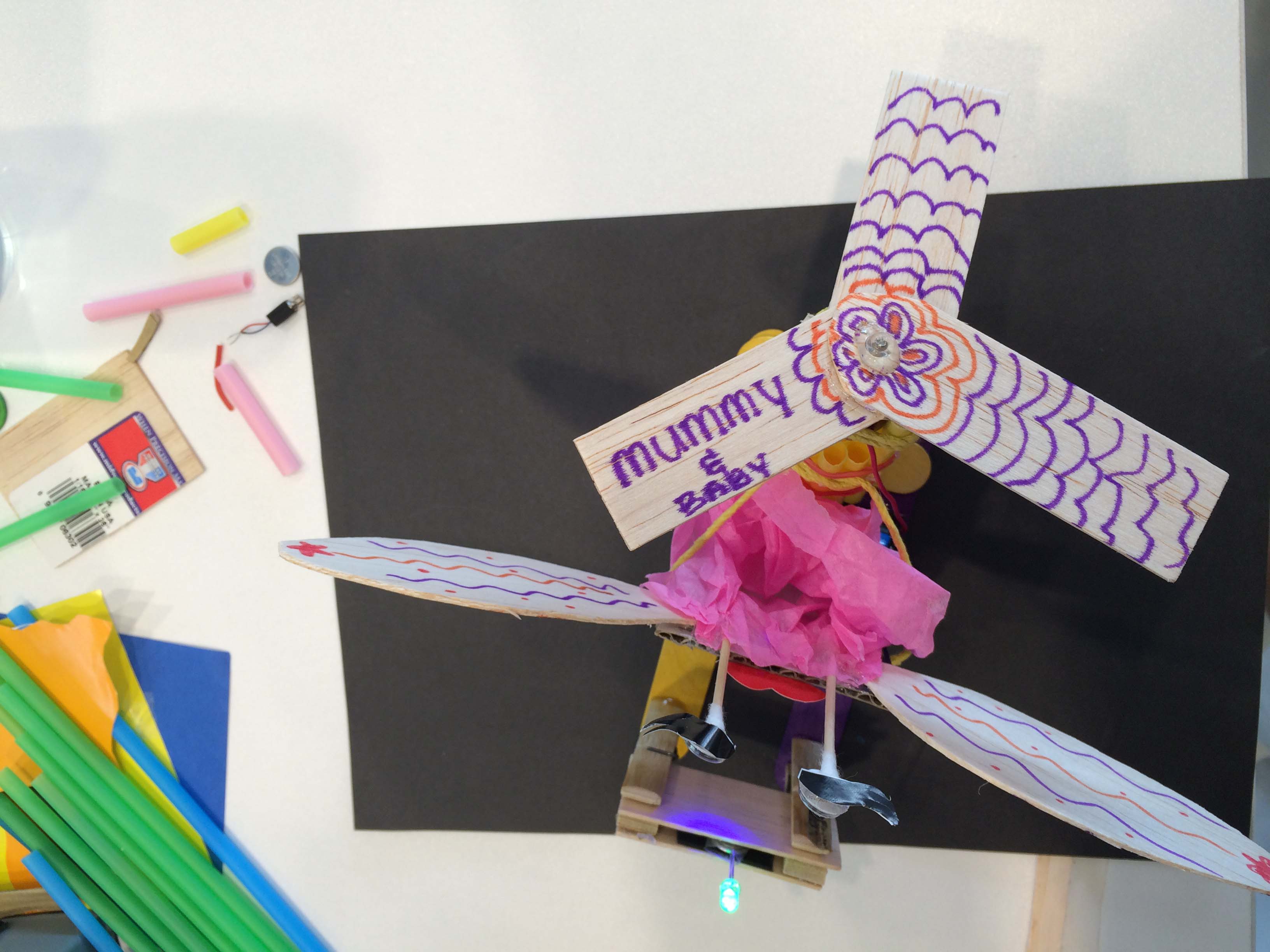 2. Add motors and sensors to the mix! Collaborate with your child to bring your carousel to life.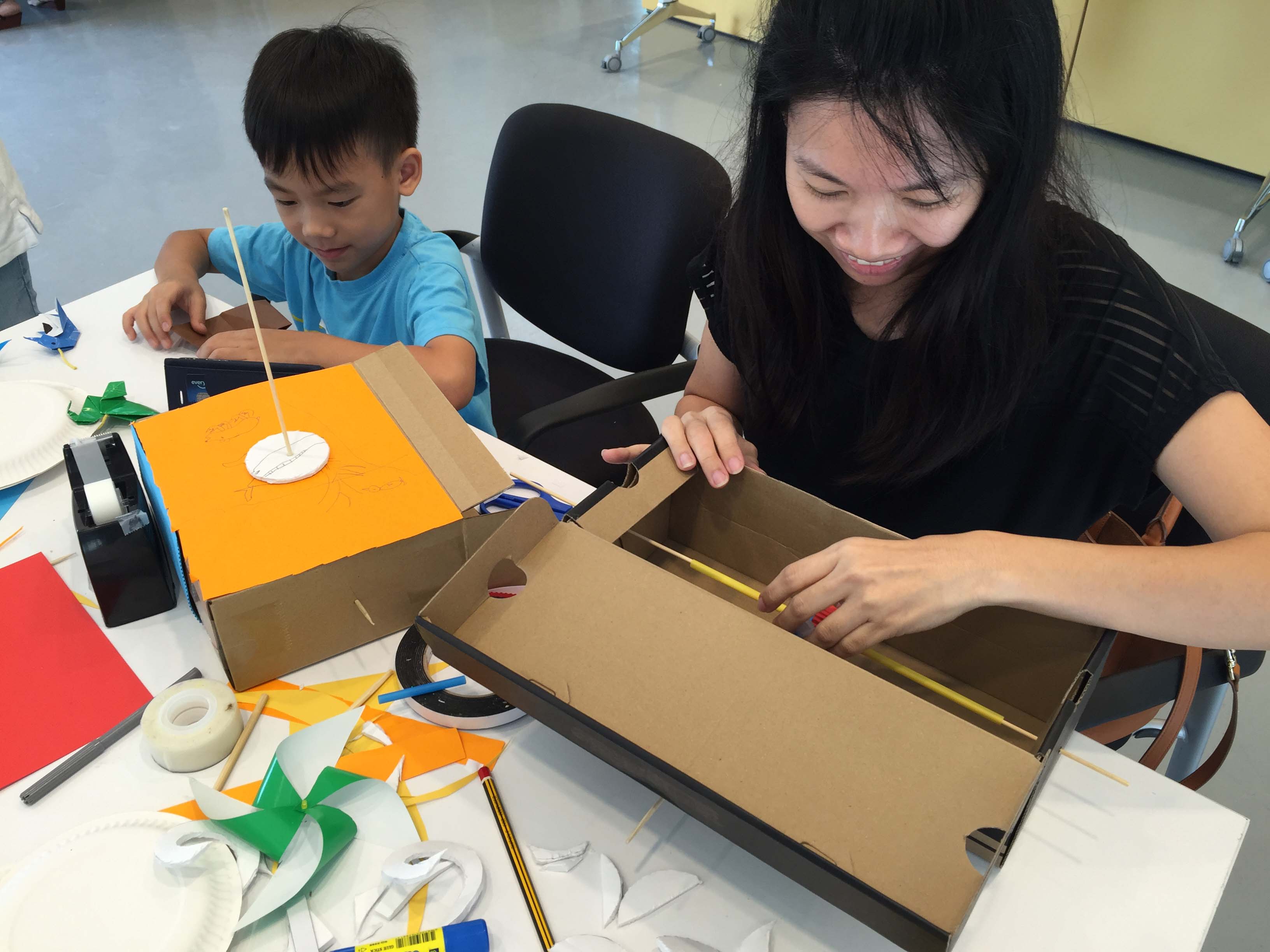 3. Build your carousels. Our facilitators will be there to guide you!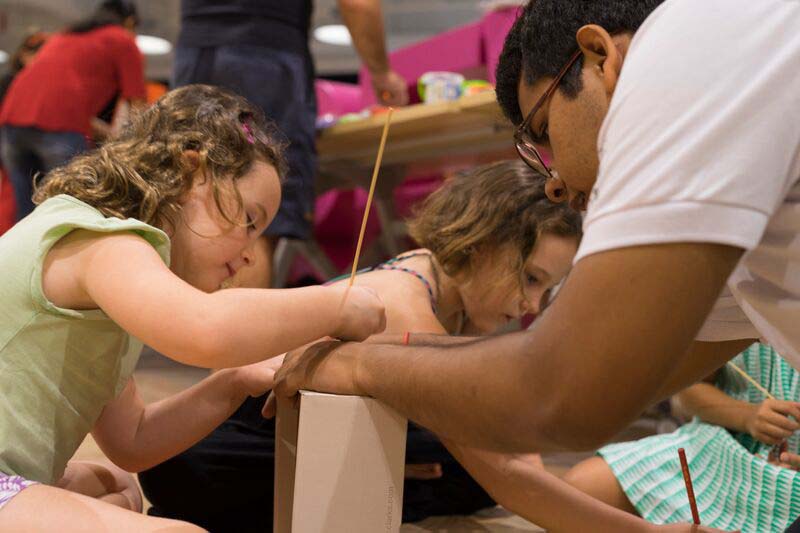 4. Time to play with your Carousel Automata!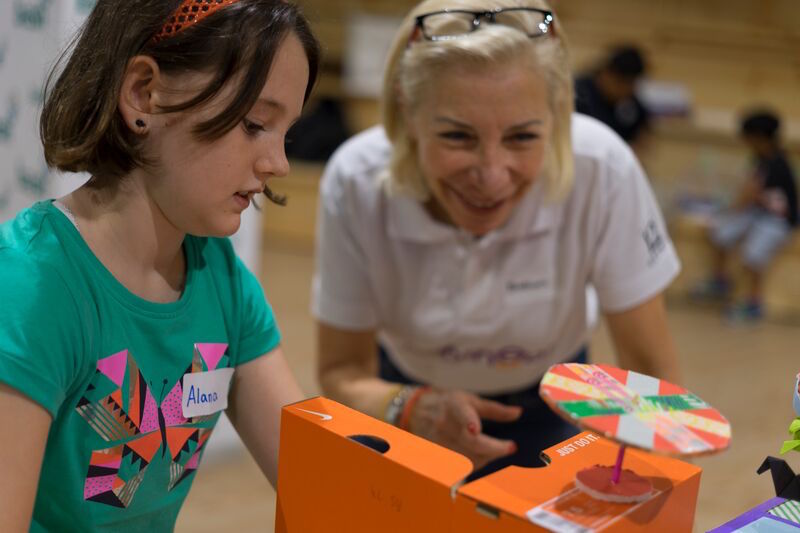 Recommended For : Ages 5-10

Foundation for 21st Century Capabilities
Our program are designed to incorporate computational thinking that will build the foundation for children to become job creators in the future.
Individualized Facilitation
We believe that learning should be individualised to each child, so we have at least 1 facilitator for 3 children during our experiences, and we give them enough freedom to express their own personality in what they make.
We use an inquiry-based learning approach. Research supports that self-directed learning, interests-based activities, and creating/tinkering help provide deeper learning for children.
Creativity and Imagination
Our emphasis is on nurturing the unique creativity and imagination in each child.
Character Traits Development
We pay attention to developing character traits like curiosity, resilience, collaboration, and a love of learning as they are important to help the child internalise learning concepts.
Standards-Aligned Pedagogy
Our team of Educators ensures that our programs are pedagogically sound and are aligned to educational standards in schools.

SGD 55.00 per child
Parent is encouraged to participate with no extra charge.
We believe in parent-child collaboration and parent as co-learner with the child. This helps in building and sustaining motivation in the child for continued learning. It's also a fun way to bond!

However, we are happy to welcome your child in case you are unable to participate.

SGD 49.00 per Child (if you sign up for 2 children or more!)
Buy the "Co-learner Ticket" when you check out.

Date: Saturday, October 15, 2016
Time: 10:30 am - 12:30 pm
Venue: The Meeting Point @ JTC Launchpad (Glass panelled building in front of blk 73)
73 Ayer Rajah Crescent, Singapore 139953
(3 mins walk from One North MRT)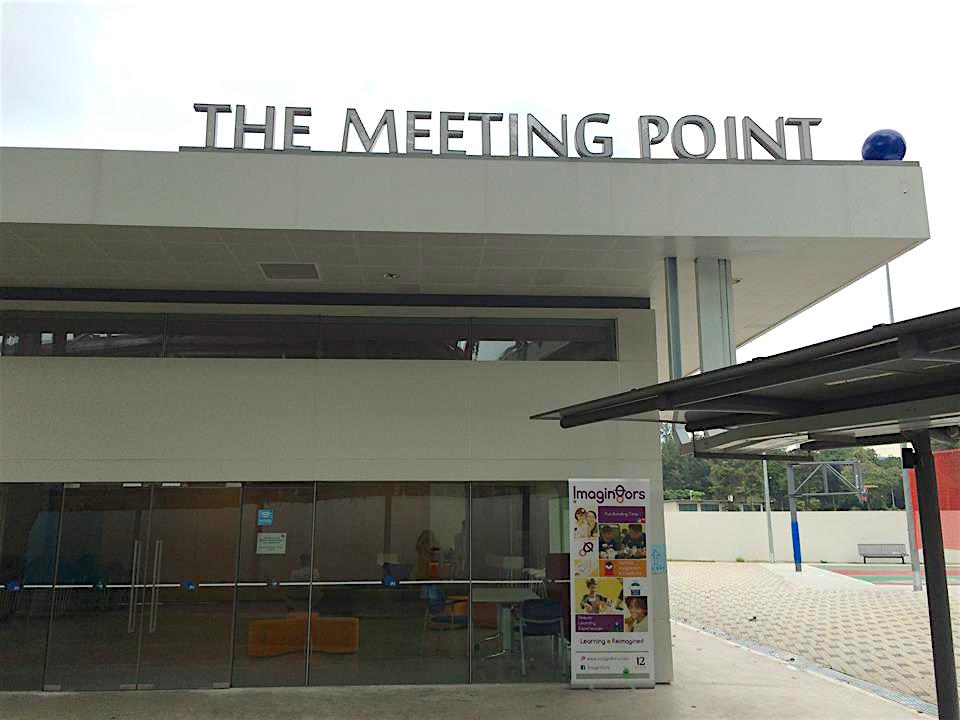 Contact Information:
If you have any questions, feel free to contact Nia at 82879928 or email nathania@imagin8ors.com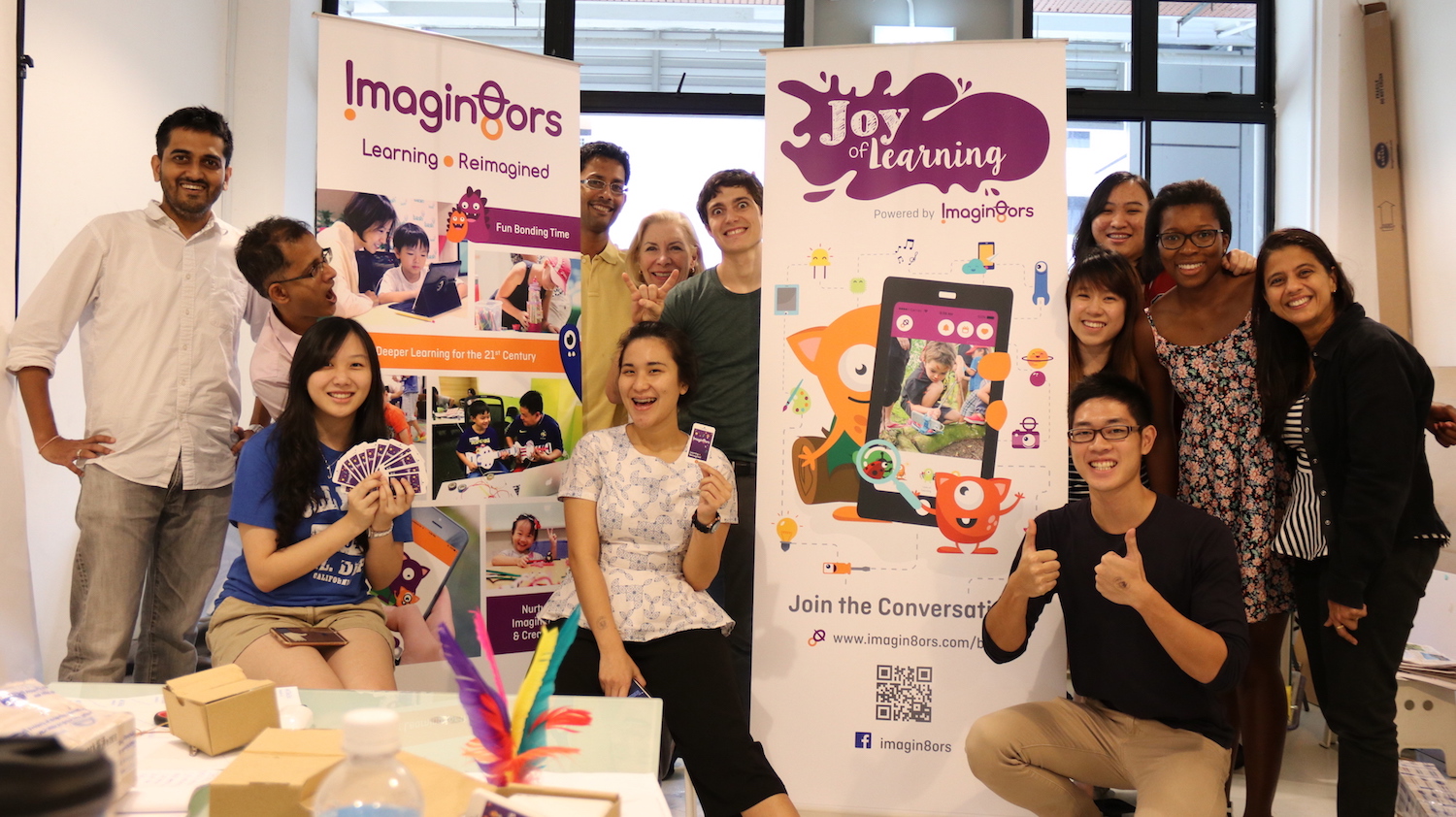 Imagin8ors is an exciting Education Technology startup backed by SPH, Infocomm Investments and PlugandPlay (a leading technology accelerator based in Silicon Valley), among others. We have collaborated with leading organizations like NTUC Learning Hub, Science Center, One Maker Group etc. to co-create / support creative programs.
Our programs have been designed by accomplished Educators, Makers, Innovators and Technologists. Visit www.imagin8ors.com for more details.
We have highly engaged and qualified facilitators, carefully selected from a pool of candidates who are talented, love working with children and who believe in the importance of developing creativity and imagination.
We are trained to guide and support children and parents to assure a highly enjoyable experience throughout.

Why does my child need to develop his/her imagination and creativity?
Each child is incredibly creative, but research shows that creativity scores drop dramatically as children grow up in an education system that is designed to be structured with a focus on building knowledge. Please watch the most popular TED Talk ever on the subject of creativity by Sir Ken Robinson.
In today's rapidly changing world with where content knowledge is becoming a commodity and with increasing automation, imagination and creativity become potentially the most important foundation that we need to build in children. By nurturing your child's imagination and creativity, you will help him find his/her own way toward happiness and prepare him/her for the challenges of the future.
What should I participate in the program with my child?
We believe that parents have a key role to play in a child's learning and creative development. In fact OECD published research shows that genuine parent engagement and interest when children are growing up can have a sgnificant impact on the child's PISA test scores when they are 15 years old. You could read Tom Friedman's article on the subject.
We design our workshops to help you be a co-learner and a coach. You play and create together with your child and build strong relationship around learning in a meaningful and fun way. Our previous participants really appreciated the quality bonding time they had with their children.
Why is the age range for the program so big? How do you design the experience to suit the different ages?
As our approach is highly individualized, our team of expert facilitators are able to gauge your child's ability and interest and tailor a learning path that suits your child.
Note: Imagin8ors reserves the right to cancel the experience under unforeseen circumstances. Refunds will be made accordingly.