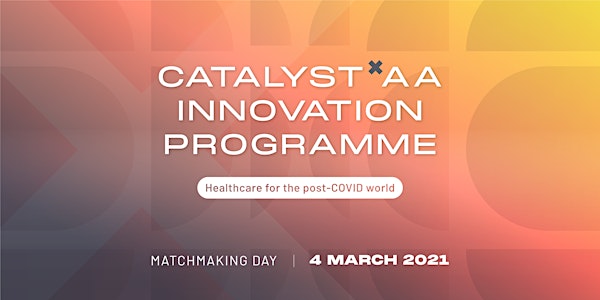 CATALYST x AA Innovation Programme: Matchmaking Day
Prospective participants of the CATALYST x AA Innovation Programme will get to network with one another and form teams.
About this event
As our world is faced with increased disruption we are looking to build new ways of collaboration to facilitate innovation and entrepreneurship in the healthcare and medical ecosystem.
The CATALYST x AA Innovation Programme (CAAIP) is a platform to connect Singapore-based clinicians and innovators and accelerate their ideas into solutions. This programme is a collaboration between the Alumni Association Singapore, National University of Singapore, JUMPstart and CATALYST.
The Programme invites clinicians and innovators from all walks of the industry in Singapore, to get started on their entrepreneurial journey, developing innovative solutions to key medical problems. The programme will provide the ideal platform and tools for the development of your ideas.
At Matchmaking Day (4 March), we will help connect you to other like-minded innovators with complementary skills and backgrounds to form your founding team.
If you have any questions about this event, please send an email to programmes@thecatalyst.sg.