Location
168 Tyrwhitt Rd
168 Tyrwhitt Road
Singapore, 207572
THE MEOW-MORABLE CATS OF THE WORLD PURRZAAR IS BACK IN APRIL 2021!
About this event
The popular Cats of The World Purrzaar (COTW) is BACK on 10 and 11 April 2021 to celebrate all things feline!
Proudly partnering Cat Welfare Society (CWS), partial proceeds from COTW Purrzaar market will be donated to CWS to support their causes. This latest edition of COTW at UltraSuperNew Gallery will feature an Instagram Cats exhibition, a fun Purrzaar market of talented makers and artists, cat-themed workshops and a cats adoption drive.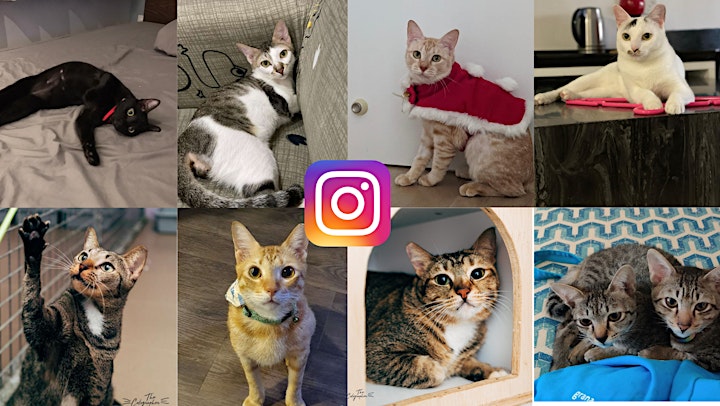 Instagram Cats Exhibition
COTW started in 2007 as a non-profit community project and humble showcase of cat photos from around the world. The tradition remains 14 years on. There will be 30 Instagram Cat photos to go ga-ga over and you can send your funny or cute cat entries to catsoftheworldpurrzaar@gmail.com with the Instagram handle by 21 March 2021 for shortlisting.
A Purrzaar of Precious Finds
The cat-themed Purrzaar market will feature the following vendors, including popular returnees like Momshoo, Oatsie's Trunk, Amy Handmade Ceramics and StuffSusieMade, as well as new ones like the Cat Mama Shop by CWS, Eat To Draw, Hang With Dora, Purrballs, Mu Yu Studio and Troops on Print. The vendors mostly are cat lovers and owners, and they will be showcasing their one-of-a-kind innovative cat designs and crafts for furry friends and their pawrents! Cat lovers can purchase the likes of a cat hammock, fashion accessories, stationery, face masks and more. Payment by cash and Paynow.
Purrzaar Vendors:
Amy Handmade Ceramics
Each ceramic art piece is handmade by Amy Woo to bring a little bit of joy and happiness in our daily lives. Look out for her limited collection of gorgeous ceramic cat brooches at the Purrzaar market. @amywoowaichi
Cat Mama Shop
An online store by CWS, the Cat Mama Shop offers a wide range of kitty merchandise for cats and cat lovers, from T-shirts and tote bags, to cat beds and toys. @catmamashop | www.catwelfare.store
Eat to Draw
Expect hand painted enamel mugs, cork coasters and pot holders adorned with cat artworks from artist Carlyn Law who also undertakes pet portrait commissions and teaches workshops. @eattodraw | www.eattodraw.com
Hang With Dora
A former fashion editor, Dora Aljoofri shares her love for craft through her intricate handmade macramé products and wall weavings. Look out for her uniquely designed Cat hammocks and mini plant hangers at the Purrzaar. The hammocks are made from recycled cotton rope tightly woven to ensure resistance against scratching and clawing. They are great for your kitties to lounge, sleep, climb and play in, and include a 50cm round cushion with a removable cover. @Hangwithdora
Momshoo
Momshoo is a mother-and-daughter crafting team based in Singapore. Together, they stitch whimsical creations using needlework techniques of hand-sewing and knitting. Momshoo is all about handmade items that are slow-made and unique, designed to bring a smile to your day. They have specially created cat pot holders, cat brooches, other animal brooches, embroidered pouches, and cutlery pouches for the Purrzaar. @momshoo
Oatsie's Trunk
Oatsie's Trunk is a husband and wife team where the husband draws meticulously and the wife sews lovingly. All designs are crafted by them with lots of TLC for everyone in mind. For the Purrzaar, they are introducing new items for both cats and owners. Look out for catnip cushy toys, hair ties, tie-knot headbands, scrunchies, mouse pad wrist rests and face masks - all featuring gorgeous kitty fabrics. @oatsiestrunk
Purrballs
Purrballs is a story about a group of cats inspired from the lovely community cats residing in our sunny island, Singapore. Inspired by these cats, Purrballs designs cat themed collectibles, stationery and handmade accessories to bring joy to all cat-lovers around the world - one purr at a time! @purrballs | www.Purrballs.sg
Mu Yu Studio
Studio MU YU is an artisanal woodcraft brand in Singapore that encompasses handmade jewellery, bags, lifestyle products and workshops. They aim to upcycle and create sustainable yet affordable series of jewelry and bags for the modern women in the hope to minimise wastage and create products that do not undercut and exploit workers. @muyu.co and www.muyu.co
StuffSusieMade
Hobbyist crochet artist and mum of two, Susie Lo loves crafting with yarn to create cat themed plushies. For the Purrzaar, she will be "cooking" up some cat cupcakes, kitten donuts and other yarn-made goodies. @stuffsusiemade
Troops On Print
Featuring quirky, motivational quotes and illustrations, Troops On Print hopes to bring some positivity and happiness through their products such as face masks with cat designs, stickers and postcards. You can find them on Instagram at @troopsonprint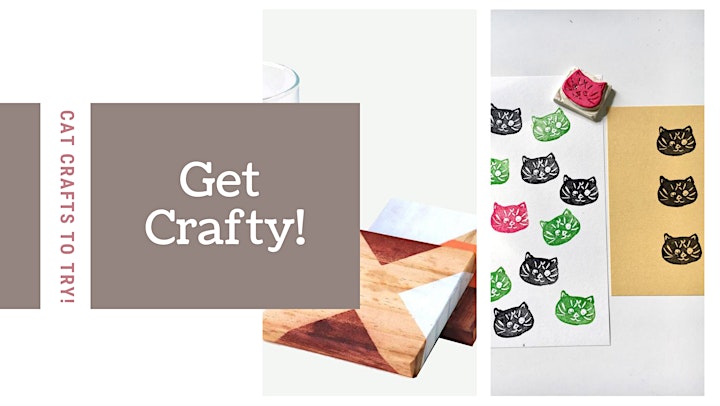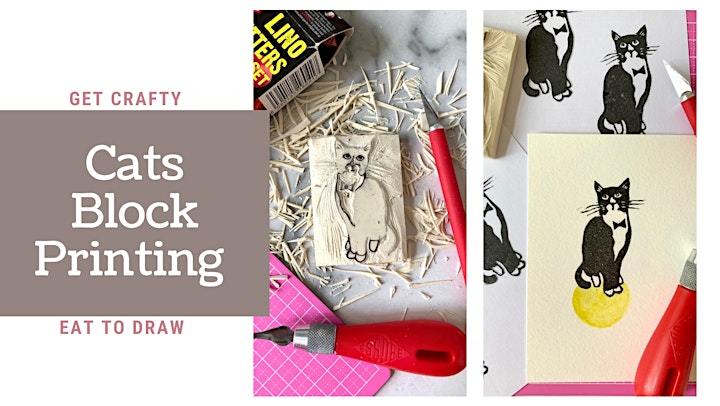 Cats Blockprinting Workshop with Eat To Draw
Date: 10 April Saturday
Time: 1pm to 2.30pm (1.5 hour)
Fee: $45 (10% goes to CWS)
Learn this fun art technique of carving rubber stamps and making prints at this blockprinting workshop. Carlyn Law of Eat To Draw will show the step-by-step process of carving a cute cat stamp and printing on postcards. All materials are included and participants will bring back their handcarved stamps and artworks. Suitable for ages 12 and up.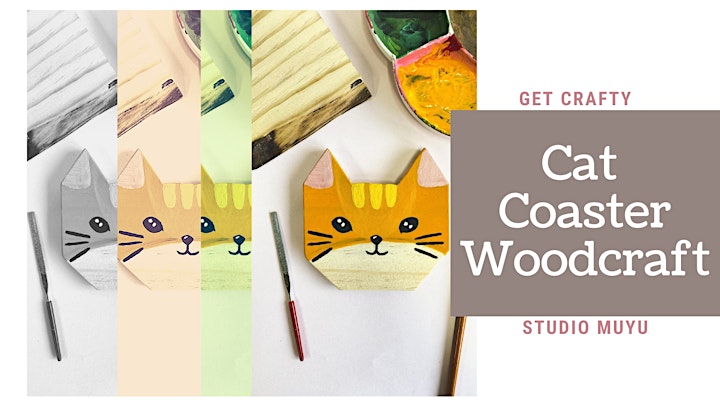 Cat Coaster Woodcraft Workshop with Studio MU YU
Date: 10 April Saturday
Time: 4pm to 5.30pm (1.5 hour)
Fee: $40 (10% goes to CWS)
At this woodcrafting workshop, Lyn Ng of Mu Yu will guide you to identify the importance of the direction of wood grain, learn about the right kind of staining to use for your cat coaster, and share woodworking tips and tricks! Suitable for ages 12 and up.