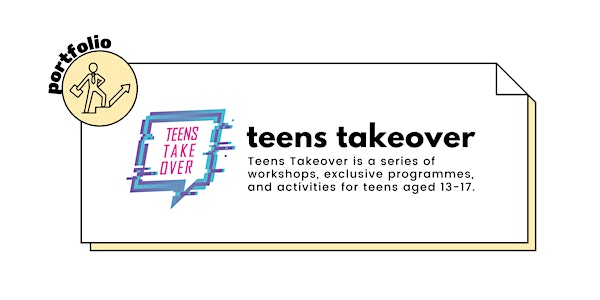 CCKPL: Teens Takeover – A Day In The Life Of Game Artist | portfolio
Drop by and get inspired by the daily experiences of different professionals as you consider your own career aspirations!
About this event
About the Programme/Event
Get an intimate look into the daily lives of different professionals in this new series and get inspired to explore possible careers of your future.
In this session, join Mr Aaron Lim, Lecturer from Nanyang Polytechnic's School of Design & Media, in an interactive live demonstration creating fantasy game concept arts as well as a sharing of his journey in the fantasy gaming industry.
This session is in collaboration with Nanyang Polytechnic.
#teenstakeover #teens #teen #cck #cckpl #choachukang #nlb #chuachukang 
About the Speaker
Aaron Lim started gaming since the 1980s, when he was 5 years old. He is a passionate artist who loves to design Fantasy Worlds. He pursued a career in the game industry in Japan (Koei Tecmo) and Taiwan (Soft-world) from 2003 to 2015 as a game artist. He has been making AAA Massively Multiplayer Online Role-Playing Games (AAA MMORPGs) for more than a decade and started his own VR game company in 2016. He later developed the Train to Busan VR experience with Vividthree. Currently, he is teaching Diploma in Digital Game Art & Design in Nanyang Polytechnic.
Organiser of CCKPL: Teens Takeover – A Day In The Life Of Game Artist | portfolio
The National Library Board (NLB) manages a network of 27 public libraries, the National Library and the National Archives of Singapore. NLB promotes reading, learning and information literacy by providing a trusted, accessible and globally-connected library and information service through the National Library and a comprehensive network of Public Libraries.