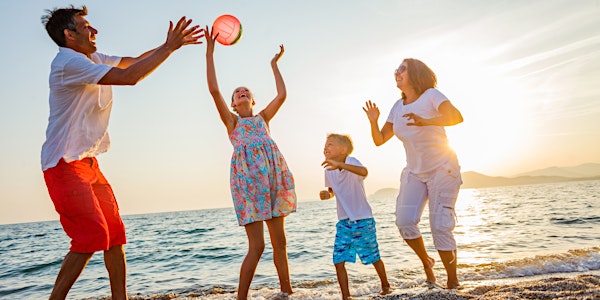 Celebrate Our Children! Family Bonding Event
Join in an afternoon of family bonding fun with great lessons and free gifts!
When and where
Location
Morning Star Family Wellness Centre Blk 323A Sengkang East Way #01-545 Singapore, singapore 541323 Singapore
About this event

𝑨 𝑭𝒂𝒎𝒊𝒍𝒚 𝒘𝒉𝒐 𝑷𝒍𝒂𝒚𝒔 𝑻𝒐𝒈𝒆𝒕𝒉𝒆𝒓, 𝑺𝒕𝒂𝒚𝒔 𝑻𝒐𝒈𝒆𝒕𝒉𝒆𝒓
What are you and your children doing on Children's Day? Want to have some fun with meaningful activities? Want to find out yours and your child's love language? Want to nurture values unique to your family? Come and join us in this fun-filled bonding event with your family!
Learning Activities
Activity 1: Five Stones & Five Love Languages
You will get a chance to know what the 5 Love Languages are and how each of your family members shows and receives love.
Activity 2: Paper Balls & Family Values
Through the game of traditional paper balls, you will identify and nurture family values that are unique and important to your family. Hear from your child what truly matters to him or her. Coming up with shared values together will strengthen your family.
🎁 Free Gifts
A set of 5 Stones & Paper Balls
When:
10 am – 12 pm
7 October, Friday
Where:
Morning Star Family Wellness Centre
323A Sengkang Eastway #01-545
Singapore 541323
Whom:
Parents and children aged 5 to 12 years old
⭕ Materials will be provided
📩 For enquiries, please reach out to training@morningstar.org.sg