Description
Award-Winning Patented Technology & Best Innovative Product Launch that Can Repair Your Genes
Ground Breaking Latest Patented Technology that influences how your genes express themselves towards creating optimum health, weight loss and even prevention or reversal of chronic illnesses.
2 TOP NOTCH Speakers will share their Expertise!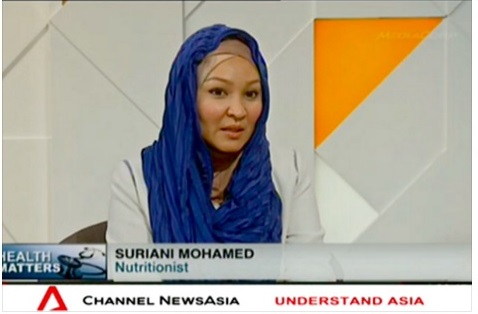 Speaker 1: Miss Suria Mohd
A Celebrity Nutritionist, has more than 30 episodes on Suria TV and contributed many articles on Local Media.
She has also conducted many Nutrition courses and workshops for public, schools and corporate organizations locally and around the region.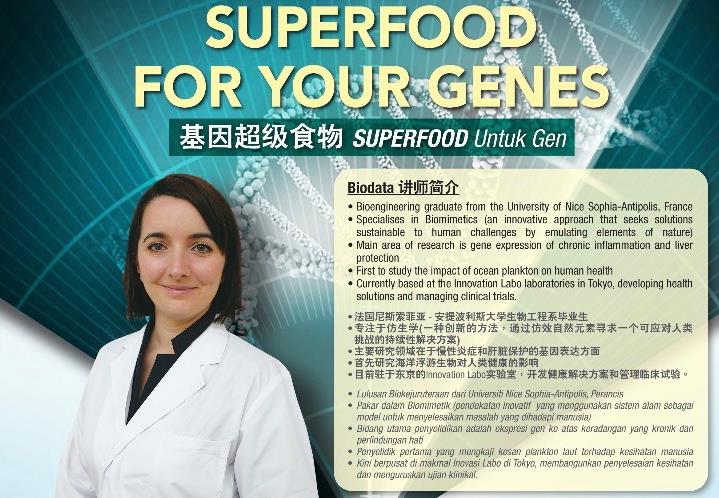 Speaker 2: Dr Valentine Cailaud
A Gene Expression Researcher & Bio-Engineer whose main area of research is gene expression of chronic inflammation & liver protection. She is now based in Tokyo, developing health solutions & managing clinical trials.
EVENT DETAILS
Date: 25th May 2018, Friday
Event: 8.30pm - 10pm
Venue: Aljunied (Full venue details will be provided upon registration and payment)
Ticket Price: $3

** BONUS NOT TO BE MISSED **

FREE Door Gift & Dinner at 7pm