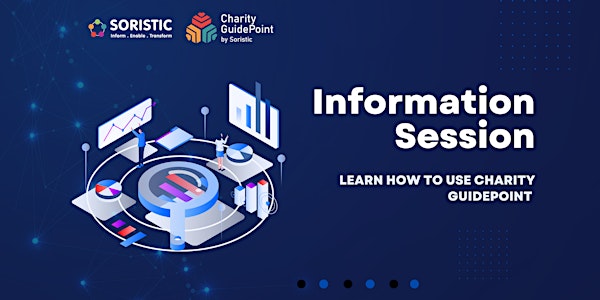 Multiple dates
Charity GuidePoint Information Sessions
Join us to learn how to utilise Charity GuidePoint's analysis to bring advantages to your charity and philanthropic activities!
Date and time
Thu, 17 Nov 2022 19:00 - Tue, 4 Apr 2023 20:30 PST
About this event
Charity GuidePoint is an evidence-based giving tool that aims to drive philanthropy and charity transparency in Singapore through empowering donors and charities with access to quality data analysis of the charity sector in Singapore.
Driven by big data analytics, it quantitatively analyses the entire universe of IPCs in Singapore. It also features benchmarks on a variety of metrics that provides insights and analysis by causes and sizes. Users can generate analytical reports or shortlists of charities based on their selected metrics.
Sessions Details:
11 January 2023, 11am to 1130am (SGT)
1 February y 2023, 11am to 1130am (SGT)
8 March 2023, 11am to 1130am (SGT)
Venue: Online (Zoom)
Any enquiries, please contact us at connect@soristic.asia
About the organiser
Soristic Asia is a Singapore-based non-profit organisation that is committed to enabling individuals and organisations to alleviate inequality within their communities in Singapore and the rest of Southeast Asia. We strive to be the enabler for social change through our social impact developmental and impact consultancy work. To date, Soristic has organised numerous Social Connex talks, public and customised workshops which has reached out to more than 400 individuals from all walks of life but especially, people who are passionate about social issues and keen to find out how they can create social impact.