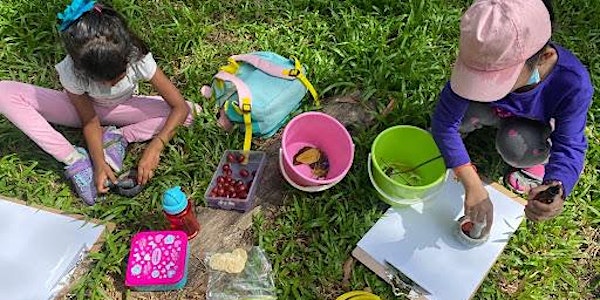 Children Holiday Wellness Camp for age 5 - 11 year-olds
2-Day Holiday Programme to Build Resilience and Enhance Performance
When and where
Location
Dairy Farm Nature Park 100 Dairy Farm Road Singapore, 679057 Singapore
Refund Policy
Contact the organiser to request a refund.
Eventbrite's fee is nonrefundable.
About this event
"A study conducted by the Organisation for Economic Cooperation and Development (OECD) found that Singaporean students were significantly more anxious about tests and grades compared to their international peers."
~ Channel News Asia's commentary on 30 January 2021
As parents, we do our best to support our children by ensuring that their basic health needs, such as getting enough sleep and maintaining a balanced diet are met.
However, children can be underperforming even when they are high-achievers. They may have over-relied on their IQ, family support or even luck, leaving them vulnerable in the long run.
How can we cultivate long-term resilience, avoid burnout and possible behavioural problems in our children?
Join us in this collaboration amongst three powerful nature arts and wellness programmes, especially curated to cultivate resilience and overcome anxiety in schooling children. Enjoy the benefits of connecting with nature, arts therapy, Spinal Flow therapy, as well as wellness and performance coaching within this programme!
DETAILS
Who is this for: Children ages from 5 to 11 who would benefit from developing mental, emotional and physical resilience to manage various demands from school, family, friends and community
Group size: 3 groups capped at 3 - 4 child per group (Updated on 11th June 2021 with reference to the stricter safety management measures)
When: 17th to 18th June 2021 (Thursday to Friday), 9:00AM to 12:30PM
Where: Dairy Farm Nature Park
Drop-off Point: Dairy Farm Road, Carpark A (Updated on 15th June 2021)
OVERVIEW OF PROGRAMME
Working with heart-centered coaches from The Affirmative People, expert practitioners of Spinal Flow Technique from RealEase to botanical inkmakers Shirin and Liz from Wild Dot, the participants will:-
Gain clarity on the issues and outcomes they want to achieve and learn the competencies that affect their decision making, drive, effectiveness, self-efficacy and well-being.
Uncover limiting beliefs that have held them back and learn to reframe their core beliefs, values and habits to create new empowering ones.
Experience improved focus and relaxation via light touches on specific points on their body, which naturally rebalance their nervous system. They will learn self-help tools to relieve stress and anxiety.
Experience deeper connections and interactions with nature via the creative artmaking process.
Learn to source for natural pigments and materials to make paints and art tools, and to express oneself with Nature's gifts.
FAQ for Holiday Camp Event
What is the dress code?
- Long pants, track bottoms
- Covered shoes and with socks length above the ankle. Hiking shoes, sneakers and school shoes are some example of suitable footwear.
- Cotton long sleeves top (to keep away the insect bites)
- Hats or caps are welcomed
What else do I need to bring along?
- A water bottle for the child.
- Some snack if the child likes to munch a little during the period.
- A poncho/raincoat or a jacket that can protect the child from light rain.
- Insect repellent (spray on type please as the stick on patch can comes out easily).
- A small backpack to keep all the things mention above so that the child hands are free for the activity.
- A yoga mat for the child. (updated on 11th June 2021)
Is there anything to prepare prior to the event?
- Yes, there will be a questionnaire for your child to fill so that a personalised report can be generated. We will get in touch with you closer to the event to update you on the necessary.
We would also required your mobile contact number at the point of the registration to facilitate the drop off coordination via whatsapp messages. Please do check your email and provide us with your details if you have yet to do so in your registration.
Where is the meet up location? (Updated 15th June 2021)
- The pick up and drop off point would be at the Car Park A | Dairy Farm Nature Park.
https://www.google.com.sg/maps/place/Dairy+Farm+Rd+Car+Park+A/@1.3633077,103.768542,17z/data=!4m5!3m4!1s0x31da1053427f2da3:0x343247f97cbd9891!8m2!3d1.3633077!4d103.768542