Description
China A-Shares & Hong Kong Shares for Beginners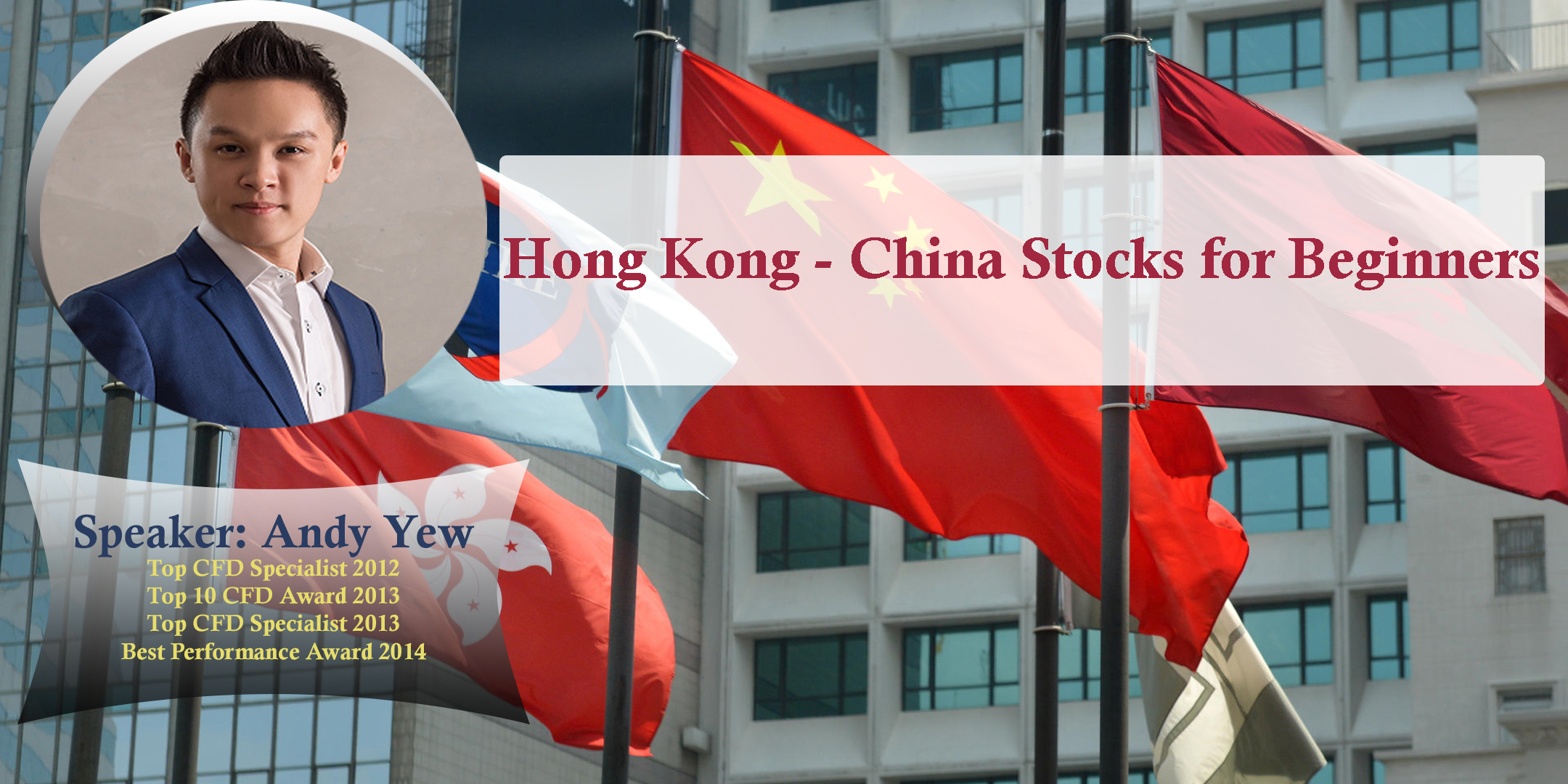 Do you feel that Singapore Stocks are moving too slowly?
Do you know that Hong Kong & China stocks are much more active as compared to Singapore stocks?
In fact, with internet trading, trading overseas markets has become much more convenient and affordable.
You can trade Hong Kong and China Stocks using POEMs, and with Promotional Brokerage Rate**
The one problem that is stopping many people is "FEAR", the fear of moving to unknown areas.
Most of the time, it is the lack of knowledge that creates the Fear. The good news is that this seminar will give you the essential information you need to survive the volatile market and within the shortest time, you can immediately apply the things you have learnt.
This is not a preview class and we do not have a course to sell you at the end of the session. We are doing this as a service to public investors and to create a community of successful traders.
In this session, you will learn:
The Impact of MSCI inclusion for China Stocks

Shenzhen Hong Kong Link - What stock to look at?

How to get FREE Real time price for Hong Kong & China Shares

Where to read Free Research Report and Stock recommendation from Financial Analysts

Individual Stock Analysis

CFD introduction for China A-Shares & Hong Kong shares
To overcome fear of the unknown, you have to acquire knowledge, to understand the market, risks involved, and opportunities that lie in trading foreign stocks.
This session is for you. Don't let your fear stop you from being successful in trading.
Event Details:
Dates: 13 Nov (Mon)

Time: 7pm - 9:30pm (Registration starts at 6:30pm)

Fee:

Free Admission

Venue:

Level 6

, Presentation Room, Raffles City Tower, 250 North Bridge Road, City Hall MRT (Exit A)
For further enquiries, please call 94768661 or email:jurongeast@phillip.com.sg
Speaker Profile:
Mr. Andy Yew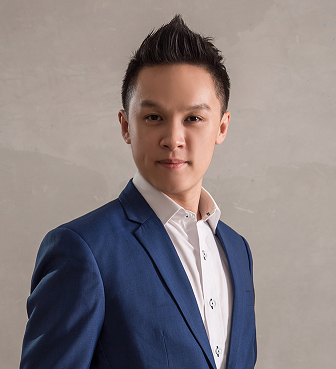 Praise from Attendees:
This is the first seminar I attended for stock trading and I think this will be the last as it is very systematic and relavant to our trading. In addition, Mr Andy is very systematic and experienced in his teaching and he is very friendly and approachable too. After this seminar, I can trade with more confidence.
Mdm Lai Min Soo - Experienced Remisier.
Andy has been very open and shared freely with sufficient depth for the class, he has made complex instruments simple and easy to understand. His friendly demeanor certainly opened up the class into a relax and enjoyable session. Great stuff! Thank you!!
Mr Poh S.T- Financial Planning Consultant.
Find out more about Andy at www.andy-yew.com
As a graduate from the Royal Melbourne Institute of Technology University with a Bachelor in Business (Economic and Finance) Andy Yew 游俊昌 began pursuing his dream of being one of the country's leading traders early on in 2005. Through setbacks and a broad learning curve, Andy realized the importance of proper coaching and instruction. It was this realization and his eventual success in the market that led him to found the ART Stock Trading System.
In 2010, Andy became a remisier at Phillip Securities and was awarded "Top Newcomer 2010″ by Phillip CFD. The very next year, Andy began coaching others to become successful in the stock market and conducted well over 100 seminars. His passion for trading shows in everything he does and the investors he shares his knowledge with.
In addition to a very successful trading career, Andy has received many industry accolades including Top CFD Specialist 2012, Top 10 CFD Award 2013 & Top CFD Specialist 2013 as well as the Best Performance Award 2014. His speaking engagements include 938 Live and an interview by Michelle Martin where he shared his personal view on the market in general and an array of selected stocks. Just this year, Andy's performance and hard work paid its own share of dividends when he was interviewed by Singapore TV Channel 8's MoneyWeek.
Andy Yew and his team of experienced stock brokers provide Singapore investors with the tools they need to invest effectively and successfully. Why go it alone when you can have the full backing of Andy Yew coaching you and teaching you the methods that will save you the time and hassles of venturing into today's competitive markets alone.
IMPORTANT NOTES FOR SEMINARS
Please note that under the Singapore Personal Data Protection Act (PDPA) 2012, Phillip Capital respect the privacy of all our customers and visitors, and are committed to safeguarding the personal information you provided to us. For the event registrations, you will be requested to provide your personal particulars, which include but are not limited to the following:
a) Full Name
b) Contact details, including telephone number/s and/ or email addresses
Please note that Phillip Capital Ltd will send out "Email Confirmation", Short Message Service (SMS), events / seminars via email to all registrants for all Phillip Capital events. All personal data held by Phillip Capital will be kept confidential, will not use and disclose to third parties.
Organiser of China A-Shares & Hong Kong Shares for Beginners
Since 1975, the PhillipCapital network has grown into an integrated Asian financial house with a global presence that offers a full range of quality and innovative services to retail and high net worth individuals, family offices, corporate and institutional customers.


Our comprehensive suite of financial multi products and services includes fund management, managed accounts, unit trusts, insurance planning, regular savings, contracts for difference, exchange traded funds, investment research, equity financing, property; and broking in bonds, securities, futures, foreign exchange, precious metals and commodities. Institutions can also benefit from our corporate finance and advisory services as well as information technology solutions.

With more than 3,500 employees and over 1 million clients worldwide, our assets under management totals to more than USD 35 Billion with shareholders' funds in excess of USD 1.5 Billion.

PhillipCapital (with headquarters in Singapore) operates in the financial hubs of more than 15 countries, with offices in Australia, Cambodia, China, France, Hong Kong, India, Indonesia, Japan, Malaysia, Singapore, Sri Lanka, Thailand, Turkey, UK, UAE, USA and Vietnam.
PhillipCapital provides market access to 25 global stock exchanges, round the clock trading assistance, online multi – currencies facility and Custodian services to take care of your trade settlements and corporate actions.