Chivas x Time Out Bar Hop April 2021 Join us in trying five bespoke Cocktails at five of Singapore's best bars in one evening.
About this event
We are bringing back the Chivas x Time Out Bar Hop for April 2021. Time Out is partnering with Chivas Regal to create an evening of Whisky-based cocktails created and served by the bar teams at MO Bar, Smoke and Mirrors, Roxy, Nutmeg & Clove and Ah Sam Cold Drink Stall. Each bar will be presenting a unique cocktail, which will be served with a range of light bites and bar snacks.
Each bar hop will accommodate four groups of six guests and will be hosted by teams from Time Out and Chivas Regal. Please note that we will do our best to ensure that the groups do not meet up during their bar hop so as to avoid current breaching safe-distancing regulations. We will also have our own VIP space at each bar.
The evening will last approximately 3 ½ hours and may possibly include additional Chivas-based drinks at the discretion of the friendly bartenders at each venue.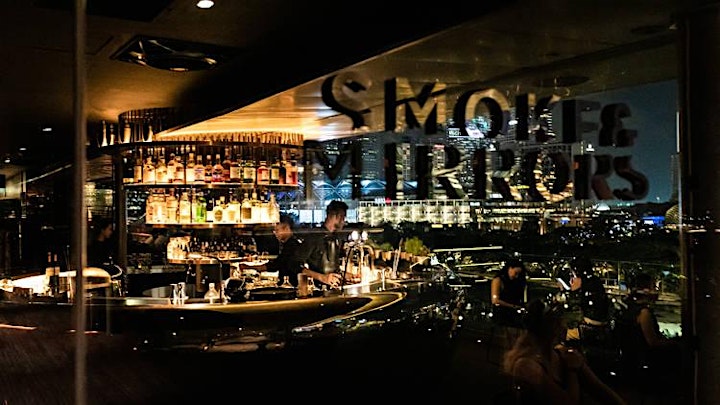 The boring (but important) stuff
As each group will have its own itinerary we will advise guests 72 hours before each bar hop of the name and address of their first bar. Time Out will organise transport to move our guests from bar to bar but it is the responsibility of our guests to arrange transport to the first bar, bar number 1, and to arrange transport to take them on from the final bar, bar number five.
Guests will have to wear a mask whilst in transit and whilst entering and leaving the bars in accordance with the safe-distancing regulations. We are obliged to follow the rules imposed by the bars concerning the removal of masks and social distancing.
We cannot offer refunds and bookings are final. Where possible we will try to accommodate guests who need to reschedule their booking.
Only the cocktails and food being served by the bars are included in the ticket price. Guests wanting to buy additional drinks will do so at their own expense