Obtain US traffic data and use algorithms and models to identify patterns, including time-series analysis.
About this event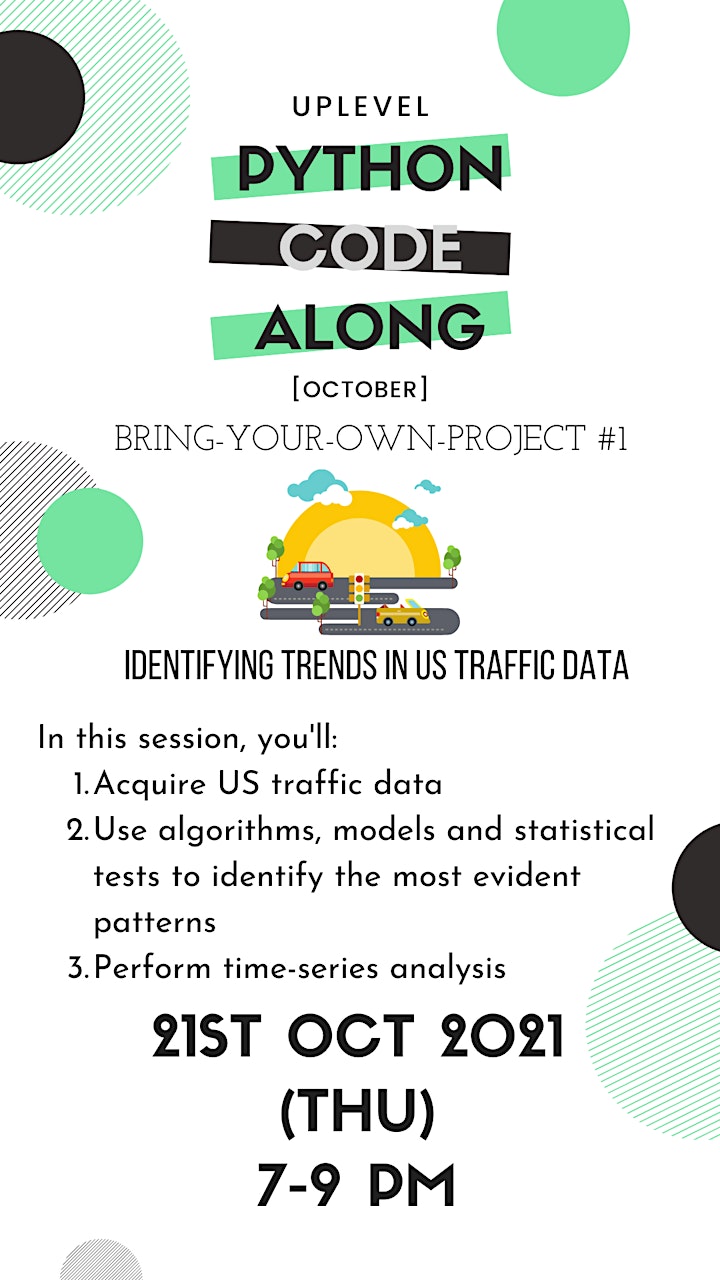 Are you
proficient in Python?
interested in working with over 7M rows of data?
hoping to understand the right way to approach a new dataset?
Join UpLevel in our monthly Code-Along!
In this month's code-along, UpLevel co-founder and instructor Jackie will teach you to mine insights from US traffic data, making use of relevant algorithms and models to perform data analysis. If you've always wondered how to approach a new (to you) dataset from scratch, this session will teach you some tips and tricks just for that.
What You'll Do
Acquire US traffic data
Use various algorithms, models and statistical tests to identify the most obvious patterns present in the dataset
In particular, perform time-series analysis
The Bring-Your-Own-Project Series
Some of our Datanauts have approached us to ask if they could get additional assistance on their own side projects. We've asked for their permission to bring these projects to you, during our monthly code-alongs.
If you have a project or a dataset that you'd like us to explore, hit us up at rachel@uplevel.work and let's work something out!
Datanaut Perks
UpLevel Datanauts* will also get access to the following
AMA in the final 15 min
recording of both the code-along and the AMA
project notebook to accompany the code-along
Pay-as-You-Wish
A number of folks mentioned that they loved our code-alongs and would be interested in donating to show their appreciation. If you would like, you may donate any amount (we recommend $10) via the following methods:
[Local] via PayNow/PayLah to UEN 201921291D
[International] via PayPal to jackie@uplevel.work
If you are currently of limited means, rest assured that donation is not compulsory, and you may still attend the code-along for free.
About the Instructor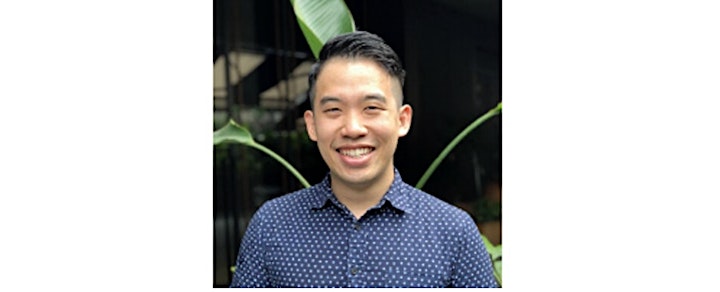 Jackie is co-founder and chief instructor of UpLevel. He was previously chief academic officer of UpCode Academy and has taught Python and data science for over 5 years. He holds a PhD in applied machine learning. He strongly believes in project-based learning, where students get to do end-to-end projects and build real data product prototypes.
In real-world experience, he has assisted regional MNCs and SMEs in their digital transformation, including the design of a P2P algorithm for the unbanked population in SEA. He is also an international speaker on entrepreneurship and AI. Prior to UpLevel, Jackie was co-founder of InsurTech startup fundMyLife, which made use of deep learning to match consumers with financial advisors. He has also been awarded Forbes 30 under 30, among other accolades.
NB
*UpLevel Datanauts are students who have done projects with UpLevel, and/or are current subscribers. If you want to be part of a community that is constantly UpLeveling your career, consider signing up for a subscription with us here.