Multiple Dates
Coffee Workshop: World Coffee Mart Latte Art Workshop (with TAD Coffee)
Latte Art Workshop in Singapore with National Barista Champion 2017, Terence Tan from TAD Coffee.
About this event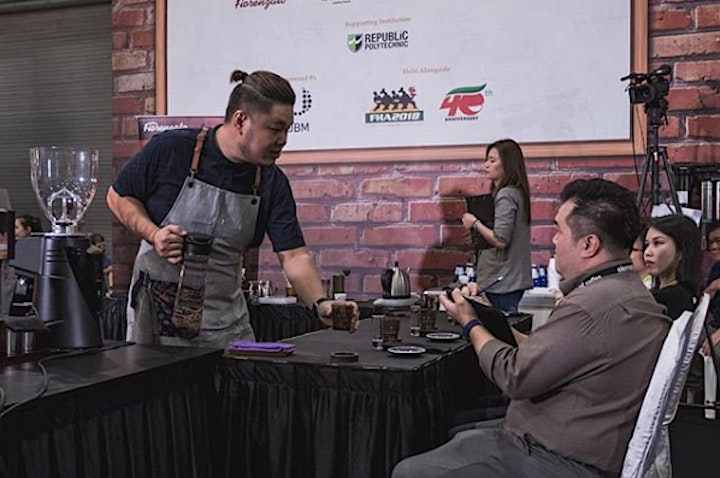 Introduction:
This latte art coffee workshop is designed for coffee enthusiasts who are looking to pick up fundamental barista skills in the area of espresso extraction, milk frothing, free pouring, and latte art. The workshop will feature:
- Introduction to Espresso Machine and Grinder
- Barista Technique
- Milk Frothing Technique
- Milk Pouring Technique
- Latte Art (2 Basic Latte Art Techniques)
About the Trainer:
Terence Tan
- National Barista Champion 2017
- Founder & Head Roaster, TAD Coffee Singapore
- Specialty Coffee Association (SCA) Certified Trainer
- ASEAN Coffee Federation Barista Trainer (Singapore)
Why Join This Workshop?
Specialty coffee isn't just about making a cup of coffee to drink. It is about the entire experience and appreciation of the coffee brewing process, beginning from the understanding of the coffee bean origins, its flavour profile, the extraction method applied, and also the presentation of that exquisite cup of joe. The visual representation of that cup of coffee is just as important to any specialty coffee shop as the coffee it was made with.
While most home coffee setups are more simple than the high end pieces of equipment found in your local specialty coffee shop, there are actually home sized espresso machines that can help you to achieve the espresso extraction quality you desire.
Be your own home barista and impress your guests by producing cafe-quality coffee such as a beautifully poured latte, using skills learnt from this latte art workshop.
*Minimum 2 pax to start
*Maximum 2 pax per class
A coffee workshop marketed by: OnCoffeeMakers.com | OCM