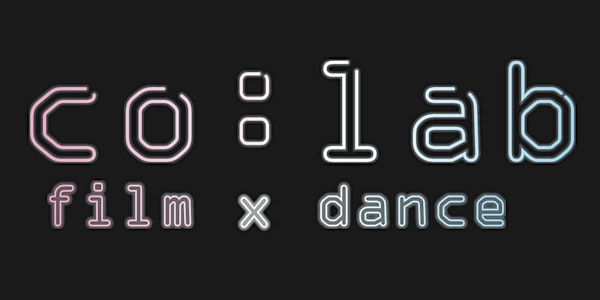 co:lab | film x dance
When and where
Location
library@esplanade 8 Raffles Ave #03-01 Singapore, Singapore 039802 Singapore
Description
film x dance

In the final session of the co:lab series | film x dance, explore the relationship between the two mediums of expression. Dance artists Chan Sze-Wei and Lee Mun Wai will respond to their selected films from the Asian Film Archive with an original performance, whilst choreographer and filmmaker Elysa Wendi will screen and discuss a number of her works, starting the conversation on the potentialities of dance and film.
***
co:lab, the library@esplanade's new Signature series co-organized with the Asian Film Archive, is an experimental platform where cross-disciplinary encounters between Film and Performing Arts can occur. Using the theme of "memories" as a focal point, artists from varying disciplines will be invited to create new live works in response to selected films. Experience new perspectives with the moving image through these new layers of artistic interpretations.
***
Admission is Free, but limited to 40 registered participants only. Should the programme be fully booked, kindly email your name and contact number to eppl@library.nlb.gov.sg with the subject title 'co:lab series' if you wish to be placed on the waiting list.
---
About the Artists
Chan Sze-Wei
Sze-Wei stepped into a dance class for a university P.E. requirement, and hasn't stopped dancing since. She graduated from the Nanyang Academy of Fine Arts in 2011 and the London Contemporary Dance School in 2015. Blending conceptual, interactive, improvisatory and cross-cultural approaches for theatres, public spaces, performance installation and film, her work is often intimate and personal, reaching for social issues, identity and gender. Her work has been shown in Singapore, London, Indonesia, Laos, Taiwan and Croatia, and she has performed with dance and theatre productions in Singapore and Europe. She is currently ELEMENT Artist with the Dance Nucleus (Singapore) and a member of the PG Gang collective (London).
Lee Mun Wai
One of the more notable faces in the Singapore dance scene, Independent dance artist Lee Mun Wai continues to broaden his approaches to dance and choreography. Projects such as a recently concluded residency at Centre 42 in February 2017, in which he responded to the banned plays of Singaporean playwright Elangovan, and his collaboration in the performance I Am LGB for the Singapore International Festival of Arts 2016, reflect his ongoing efforts to challenge the way dance and choreography are seen, experienced and thought about.
He was one of the founding members of T.H.E Dance Company (2008 – 2015). He performed in most of T.H.E's repertoire and in seminal festivals such as Les Hivernales in Avignon, France, as well as the Oriente Occidente festival in Rovereto, Italy. He has also performed in China, South Korea, Poland, India, Indonesia and Malaysia, and worked with some of Asia's most sought after choreographers including Xing Liang, Kim Jae Duk and Boi Sakti. In 2014, he received the Young Artist Award from the National Arts Council.
As a choreographer he has created works for T.H.E, T.H.E Second Company and Frontier Danceland. These works have been featured prominently at local dance festivals and events.
Elyssa Wendi
Preoccupied with the abstraction of memory from place, time and biographical traces, Elysa Wendi explores her works in film and performative-act /installation.
In 2008, Wendi ended her chapter of choreographic journey with ARTS FISSION as Assistant Artistic Director with 4 full-length dance works and many collaborative dance projects with the company locally and internationally.
Wendi continues her choreographic considerations with cinematic presence since 2009. Her dance films were screened in Hong Kong, Macau, Guangzhou and Beijing under Jumping Frame Video Dance Festival, Singapore Short Film Festival, Romania Digital Art Festival and Pool-Dock-11 Berlin, International Video Dance Festival of Burgundy and Turkey International Dance Film Festival.
In 2013, Wendi received a mentorship grant from National Arts Council to study with Chinese filmmaker Ying Liang (2013-2015) and co-founded Cinemovement, a platform to promote dance film laboratory together with film producer Jeremy Chua in 2015.