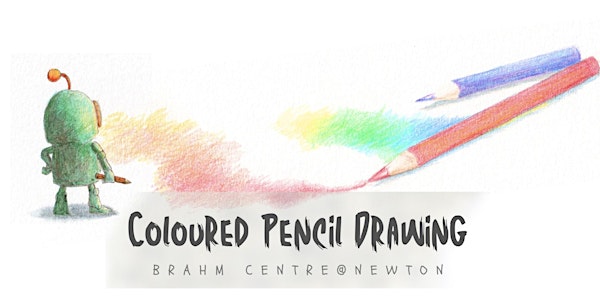 Coloured Pencil Drawing Course by David Liew - NT20221011CPD
Learn the various techniques using colour pencils to illustrate your own stories with David Liew – illustrator and cartoonist.
When and where
Location
Brahm Centre @ Newton 47 Scotts Road Goldbell Towers #04-02A Singapore, 228233 Singapore
About this event
WHAT?
Coloured pencil is not an unsophisticated art medium confined only to students. It is a dynamic medium with much potential for expressive artistic expression. In this course, participants will explore the art of creating art in coloured pencils that lean towards illustration of stories.
No prerequisite skills are required but basic pencil sketching would be very helpful.
Course Objectives:
In this course, participants will explore the art of drawing and rendering images in coloured pencils. They will learn to blend and mix colours with this dry medium, creating visions of various subjects .
Lesson Plan :
Session 1: Introduction to Materials. Basic handling of coloured pencils.
Session 2: Blending 1: Layering
Session 3: Blending 2: Burnishing:
Session 4: Blending 3: Colourless Blender / White colour pencil
Session 5: Blending 4: Using solvents
Session 6: Blending with line work: Hatching, cross-hatching and Stippling
Session 7: Portfolio Piece: Developing an artwork based on the learner's own choice of subject. Topic to be discussed with instructor.
Session 8: Portfolio Piece. Final development of the artwork from session 8.
Learning Outcome :
1.Appreciate and understand the art of coloured pencil sketching
2.Ability in using various techniques for appropriate subjects
3.Understand subject with light, shadow and texture
4.Ability in using coloured pencils for creative expression
WHEN?
Tuesday, 11 October - 2pm-4pm
Tuesday, 18 October - 2pm-4pm
Tuesday, 25 October - 2pm-4pm
Tuesday, 1 November - 2pm-4pm
Tuesday, 8 November - 2pm-4pm
Tuesday, 15 November - 2pm-4pm
Tuesday, 22 November - 2pm-4pm
Tuesday, 29 November - 2pm-4pm
No of Sessions : 8
*Minimum 13 students to start class
WHERE?
Brahm Centre @ Newton
Materials provided:
1. Colour Pencils 24 Colours set x 1
2. A4 Sketch Book x 1
3. Basic Stationery set (pencil, eraser, sharpener) x 1
_________________________________________________________________________________
Course Fee: $280 |$56 for seniors eligible for National Silver Academy (NSA) subsidy*
*NSA subsidy is for Singaporeans and Permanent Residents aged 50 and above.
In addition to NSA subsidy, course fee may be offset by SkillsFuture Credit (SFC).
First, course participants are to make payment for the course through Brahm Centre Eventbrite page.
Brahm Centre will reimburse the amount that is successfully claimed upon receipt of the funds from SFC.
Notes:
Please note that payments for courses are non-refundable.
There are no make-up lessons if you miss any session.
If you miss the first session, you are allowed to proceed with the course. However, the trainer is not obligated to do a recap during the second session.
Trainer Bio
David Liew is a book illustrator who works in both the traditional and digital mediums.  He works in both traditional and digital media.