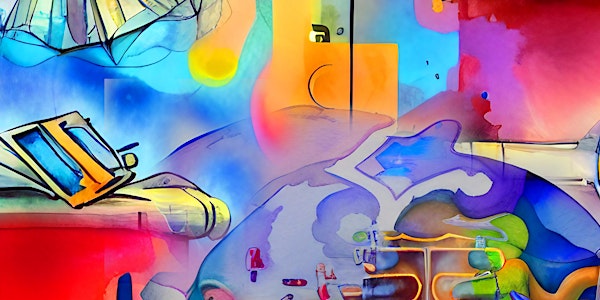 Combat Complex Threat Landscapes with Simplicity for Financial Institutions
Singapore Standard Time 8:55 AM-11:10 AM (GMT+08:00)
When and where
Location
voco Orchard Singapore, an IHG Hotel 581 Orchard Road Singapore, 238883 Singapore
About this event
2 hours 15 minutes

Mobile eTicket
Managing risk to secure a complex and high-threat cyber environment in today's business
'A cyber-attack can result in a prolonged disruption of business activities. Threats are constantly present and evolving in sophistication. We cannot afford to be complacent. Financial institutions must therefore remain vigilant and have in place effective technology risk management practices, and robust business continuity plans to ensure prompt and effective response and recovery.'
- Tan Yeow Seng, MAS, Chief Cyber Security Officer
The Monetary Authority of Singapore has established guidelines for technology risk management (TRM), or "MAS TRM Guidelines," which outline risk management best practises and principles. These guidelines are intended to help financial institutions establish solid governance and oversight for managing technology risk, maintain IT and cyber resilience, and more.
Based on this guidelines, corporate CIOs and CROs play a foundational role in several essential business activities, including tech deployment strategies. Advanced data analytics, cloud computing and the modernisation of productivity, collaboration and commerce platforms affect the customer and employee experience as well as the bottom line. Yet, their major priority today has been cyber and information security.
Chief Information Officers recently shared that cybersecurity will be their top investment priority in 2023. This is an indication that businesses are eager to minimise and mitigate risks to their operations in the face of increasingly sophisticated cyber-attacks.
According to the most recent Forcepoint analysis, 57% of ransomware attacks and 65% of cyberattacks in the U.S. and U.K. occurred in the past year alone. Unsurprisingly, ransomware presents the biggest risk.
In the recent Optus data breach in Australia, the personal information of almost 2.8 million of the 10 million affected individuals was exposed, including their passport number, driver's licence number and/or Medicare card number.
Financial Institutions are not immune to the rising risk of cybercrime. In a ransomware attack on Flagstar Bank in the USA, hackers published customers' personal information online to demand money from the bank. A prolonged DDoS attack on a network provider forced the New Zealand Stock Exchange to cease operations.
Such incidents, experts say, put them at high risk of having their credit ratings lowered, losing client confidence and impacting their profitability.
Against this backdrop, highly structured strategies are vital to curbing such cyber threats for financial institutions with a 360° visibility.
Designed Analytics: Better Understanding Risk Through Context
Analytical techniques that have been carefully thought out, connect and establish meaningful connections between otherwise unrelated data points. Revealing risk indicators at their earliest point of detection enables financial institutions to improve their understanding. Analytics tools will accelerate the investigation of fraudulent activity and human behaviour, enabling 'breadcrumb' and early warning indicators that are typically only discovered through post-incident investigation efforts.
Insider Threat: Reframing the Problem
In all critical infrastructure sectors, 'insider threats' pose a complex and dynamic danger that affects both the public and private sectors. Redefining the unit of measurement so that workers cannot be seen as an inherent threat to the institution can resolve this problem.
Multiple Cybersecurity Tools
Haphazardly utilising a wide range of devices to safeguard and back up data has significant risks. To make sure that the access and use of data, as well as how it is kept, shared, managed, and protected across the company, are entirely obvious, a clearly defined plan and precise areas of responsibility are essential.
Security Policies: Move from a Reactive to a Proactive Posture
Instrument controls based on staff-level risk understanding are effective. Security managers should automate the progressive application of security policies throughout the environment while also empowering risk managers at the front line of defence to make better decisions.
Embrace 'Zero Trust' in the Financial Institution
Encouraging and expanding the influence of the entire organisation to adopt a zero-trust framework, zero trust, removes a lot of the potential regulatory and network security headaches. It simply removes implicit trust within an information technology (IT) ecosystem and replaces it with a risk-based approach to accessing organisational resources across identities, workloads, data, networks and devices.
OpenGov Asia is pleased to invite you to our OpenGov Breakfast Insight event aimed at imparting knowledge to Singapore financial institutions. The session will help you to focus on advanced methods in mitigating cyber threats, upgrading the risk framework, advance investigation methods and reframing 'inside-threat' for fraud prevention.
We will be discussing:
DECISIONS for balancing several or mastering one cybersecurity tools
TECHNIQUES for proactively managing risk to protect your organisation
METHODS for framing the behaviour risk as a solution to the 'insider threat' issues
STAGES in promoting the adoption of an effective 'zero-trust' framework throughout the entire organisation
STEPS critical to guarantee a more sustainable, secure and safe future for all
STRATEGIES to shift from a reactive to a proactive approach in risk management
PROCESS for quickly analysing incidents that is supported by interactive visualisations
Who should attend:
Chief Information Security Officer
Chief Information Officers
Chief Risk Officers
Chief Financial Officers
Chief Compliance Officers
Chief Digital Officers
Chief Technology Officers
Heads of IT Security
Heads of Information Security
Heads of Risk
Heads of Compliance
Heads of Cyber Response
Heads of Investigation
Heads of Cyber Threat Hunting
Heads of Cyber Threat Intelligence