Ever wondered how our migrant workers are coping amidst this COVID-19 pandemic? How do they feel about the measures administered?
About this event
.CommonSpace: Migrant Workers in COVID-19
This session is a virtual fireside chat with key actors in the various issues COVID-19 has brought about for our migrant workers. We hope to shed light on the true difficulties faced by migrant workers, including our foreign domestic workers during these unprecedented times.
This is an opportunity for people to voice out their concerns about the current system and come up with ideas for change. We believe that only through such open conversations can we foster understanding, mend past mistakes and secure the future of thousands of young and bright minds through innovative solutions. Join us to converse and discover another side of Singapore!
Details of the event:
Date: 6th June 2020, Saturday
Time: 3pm – 4.30pm
Platform: Facebook Live (Use the following link to view: https://www.facebook.com/illuminatesingapore/posts/2807599519348576)
For more info, visit our website (www.illuminatesg.com) and instagram & facebook (@illuminatesingapore)!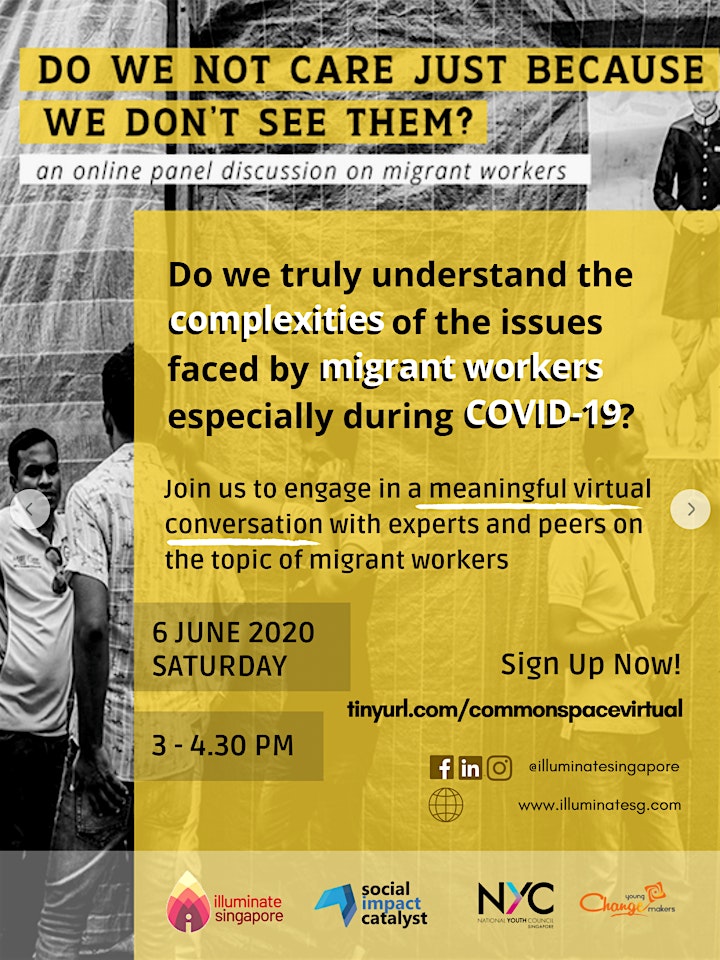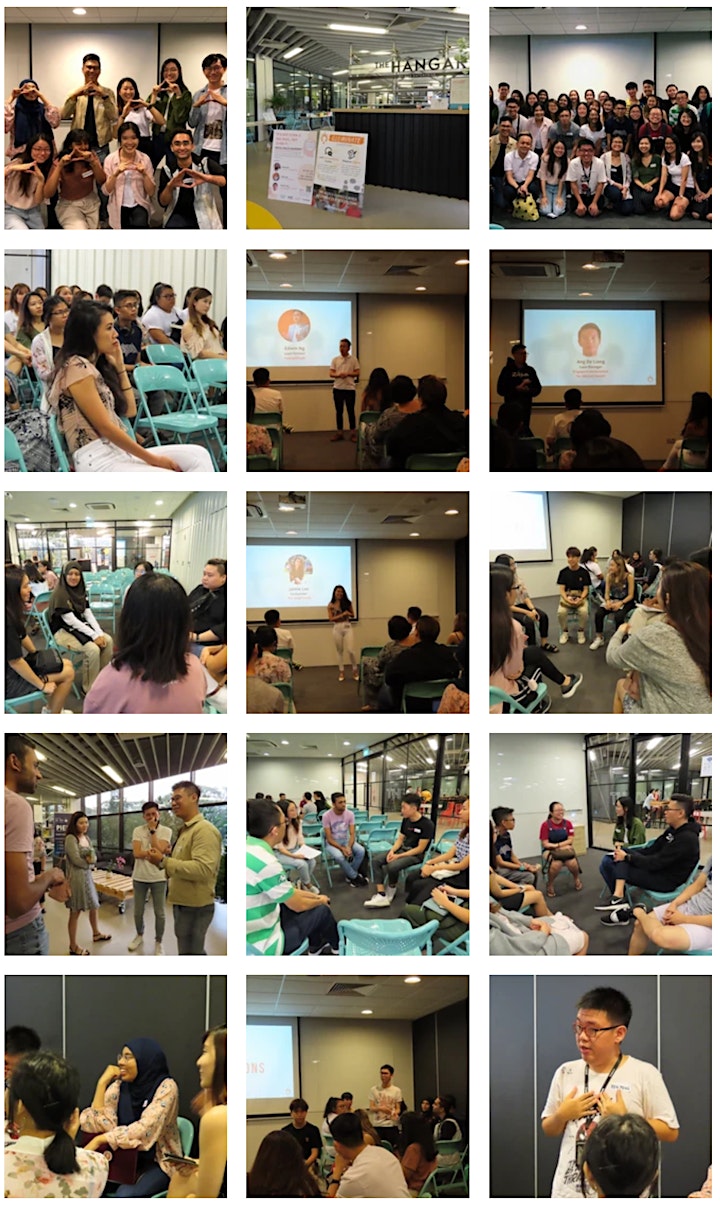 Organiser of .Common Space: A Virtual Fireside Chat on SG Migrant Workers in COVID-19