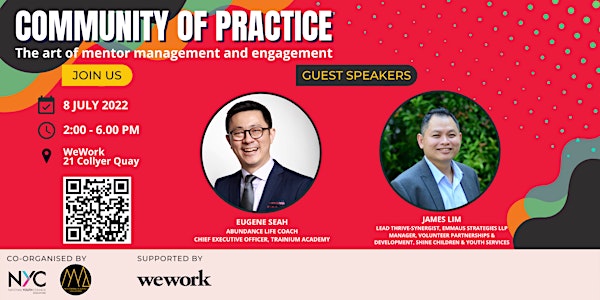 Community of Practice: The Art of Mentor Management and Engagement
NOTE - This is a physical event. Please register with your accurate particulars in order to receive more information about the event.
When and where
Location
21 Collyer Quay 21 Collyer Quay Singapore, 049320 Singapore
About this event
THIS EVENT IS ONLY FOR MENTORING ORGANISATIONS, SERVICE PROVIDERS OR ORGANISATIONS PROVIDING MENTORING OPPORTUNTIES.
Recruiting mentors is only the first step. Have you ever imagine walking a journey of a hundred years with the mentors in your organisation?
How do you ensure effective management of mentors? How do you engage them sufficiently to keep them interested and active, without "spamming" them?
Join us in this community of practice to learn from the experts, network and learn from one another!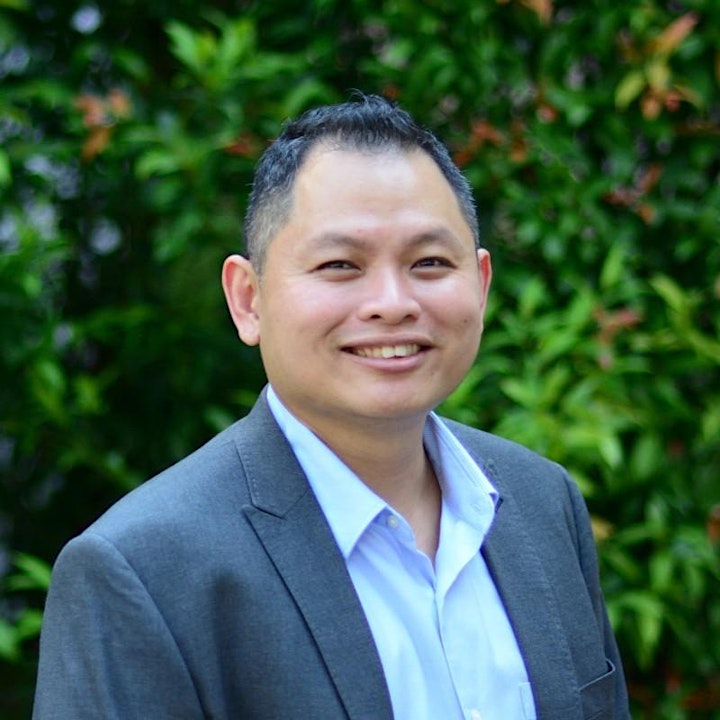 James is the Lead Thrive-Synergist of Emmaus Strategies. A social worker by profession and a Certified Volunteer Administrator, he has worked with several social purpose entities to grow their strategic volunteer partnerships. He had also experienced and overcame burnout countless times, gleaned many life lessons and grew from it.
With his experience, he continues to speak, writes, trains and advocates for mental resilience and strategic volunteer partnerships both in Singapore and beyond. He has also been featured on media and publications on these topics.
Today, he makes helping people, families, organizations and communities grow and thrive his mission and runs an award-winning Social Enterprise to "fuel good". He also continues to contribute to the social service sector as a Volunteer Partnerships Professional with SHINE Children & Youth Services.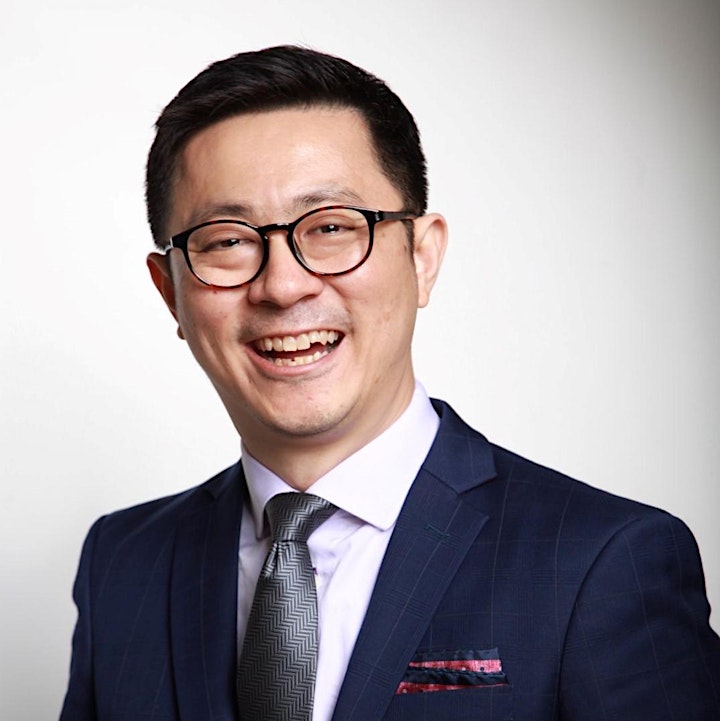 Eugene Seah was a corporate zombie for many years, working in a job he didn't like, mainly to pay the bills and provide for his homemaker wife and kids. In 2013, he lost his job and found his calling - to be a life coach. The first few years were a struggle, but by mid 2017, he started flying around the world to speak and coach, and got featured multiple times in the newspapers, on TV and radio. You watch his TEDx talk and read his story at www.eugeneseah.com
Only 100 seats available! Grasp your chance to join us in this event!
This event is supported by: