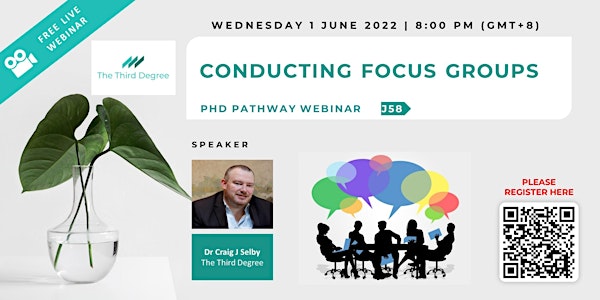 Conducting Focus Groups
We will discuss planning focus groups; selecting and briefing participants, developing questions and flow, and the role of the moderator.
About this event
Focus groups can be great for obtaining rich and deep data to inform your research. but, how do you plan for and execute robust focus groups that give you the data necessary for your research? This webinar covers how to prepare for focus group interaction, structuring questions and flow, managing personalities and narratives, and the role of the researcher and moderator in the process.