Description
"I will not forget this class. I chose it with no expectations and was beyond surprised at my interest at the end of it all to keep learning. Thank you. I also like the fact that the course content was purely on the language and went into the beauty of the language with little or no religious references making it very approachable for all." - Ishita.
Arabic is a fascinating language. It is deep and powerful as depicted in Quranic Texts, but in everyday conversational use, it is delicate and respectful, with textual differentiation for different genders. Our Conversational Arabic course will touch the surface of this compelling language and empower you with the necessary nuances of the language.

This FAST-TRACK Conversational Arabic course is designed for those who wish to acquire a basic proficiency in spoken Arabic and will enable you to speak like a pro in the space of just ONE MONTH! You will learn to converse in Arabic during everyday situations which will come in useful on your trips to the Middle East, or just to understand the language better.

Once equipped with basic Arabic Conversational skill from this course you will be able to understand, engage and communicate in Arabic at the Airport, in the Hotel, ordering food at restaurants, whilst shopping and many more.

Our Conversational Arabic Course will be conducted over 8-lessons, twice weekly (Tuesdays and Fridays), and will enable you to gain a basic command of the Arabic language in the space of just one month!
This course will equip you with the conversational practices of Arabs, and learn key and important phrases and words that are commonly used by tourists, business travellers and people dealing with Arab travellers and visitors (e.g. sales and retail staff).

Whether you intend to go for Umrah, Hajj, or travel to the Middle East, our leading conversational Arabic class will give you the necessary vocabulary and confidence for you to converse with others in Arabic
In just 1 month you will have learnt enough Arabic phrases and words to conduct typical conversations with native speakers confidently!

No knowledge, exposure or familiarity to the Arabic language is required.

Classes start 23 October 2018.

Course Requirements
No knowledge, exposure or familiarity to the Arabic language is required. Although this is a short course, it is important that the student has an interest to learn about the Arabic language, either for personal reasons (e.g. travel, etc) or otherwise (e.g. business, etc).
Students completing this course may then pursue the SimplyIslam Reading/Writing Course, and the SimplyIslam Certificate in Arabic Studies course. (Accredited by Arabic Community College of Amman, Jordan)
WHO SHOULD ATTEND THE COURSE?
• Individuals who are interested in learning the Arabic language.
• Individuals who intend to pursue a deeper study of the Arabic language - this course would be an excellent introduction to the language.
• Individuals who plan to travel to an Arabic-speaking country (e.g. Saudi Arabia, Syria, Qatar, UAE, etc)
• Business professionals who are in liaisons with Arabic speakers, as the skills learned will enhance the association.
• Company staff that will be stationed in an Arabic speaking country or region.
• Retail staff who regularly or intermittently service Arabic-speaking clients.
COURSE DATE & DETAILS
Commencement Date: Tuesday, 23 October 2018
Sessions: Twice Weekly - Tuesdays and Fridays
Time: 8 pm to 10 pm
Teachers: Ustaz Muhammad Salleh Bin Abdul Aziz
No. of Lessons: 8
Fee: $200 (inclusive of book/notes)
Venue: 152 Still Road, Singapore 423991 (near Eunos MRT)

Course dates:
23 October 2018 (Tuesday)
26 October 2018 (Friday)
30 October 2018 (Tuesday)
09 November 2018 (Friday)
13 November 2018 (Tuesday)
20 November 2018 (Tuesday)
23 November 2018 (Friday)
27 November 2018 (Tuesday)

COURSE OVERVIEW
• Introduction & History of Arabic Language
• Alphabets
• Masculine & Feminine
• Simple Writing
• Arabic Numerals (1-1000)
• Verbs & Nouns
• Getting to know
• Places Around Town
• Transportation
• Directions & Instructions
• At the Airport
• In the Hotel
• In the Restaurant
• In the Bank
• At the Post Office
• The Hospital
• In a Shopping Mall
• A Holiday
• Sightseeing
• Months & Seasons
• Days and Timings
• Islamic & Arabic Culture
• Culture & relations in Arabic-speaking countries
• Exercises, Games & Assessments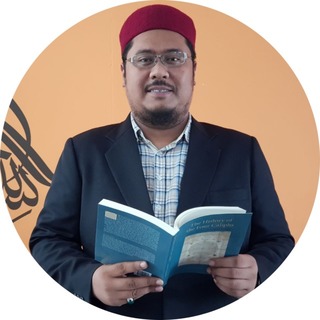 About the Teacher
Ustaz Muhammad Salleh is a graduate of Madrasah Aljunied Al-Islamiah and has completed his full-time pre-university studies at the madrasah. He also studied at the Universiti Kebangsaan Malaysia. He is an accredited Asatizah certified by the Islamic Religious Council of Singapore and the Asatizah Recognition Board. He is also SimplyIslam's Director of Academic Operations, managing our weekend Islamic school and academic programs. Additionally, he serves as SimplyIslam's Arabic Language Consultant and regularly conducts translation and interpretation assignments. He is an expert on Prophetic healing and medicine and regularly conducts the "Prophetic Healing" course at SimplyIslam. He is proficient in Arabic, English, and Malay.

Payment Details
• Payment, by cash, cheque or NETS, or credit card, can be made personally at SimplyIslam during office hours. Our address: 152 Still Road Singapore 423991.
• For cheque payment, please issue a crossed cheque payable to As-Siddiq Centre for Islamic Studies Pte Ltd. Please write your name and contact number on the reverse side of the cheque indicating "Conversational Arabic" and mail to: As-Siddiq Centre for Islamic Studies Pte Ltd, 152 Still Road, Singapore 423991
• Closing Date: Registration and payment must reach SimplyIslam.sg 3 days before the commencement of each course.
For any enquiries, please call 65474407 or email enquiries@simplyislam.sg