Event Information
Location
Tripleone Somerset
111 Somerset Road
#12-28 Tripleone .Somerset,Take Lobby B for level 12 MRT : Somerset exit A
Singapore, 238164
Singapore
Life goes one way for one group,but may go completely unexpected direction for you. There is no health without mental health
About this event
NOTE: This event will be held onsite at:
111 Somerset Road
#12-28 Tripleone Somerset
Singapore 238164
Take Lobby B for level 12
MRT : Somerset exit A
"There is no health without mental health"
"Mental health is an integral and essential component of health. The WHO constitution states: "Health is a state of complete physical, mental and social well-being and not merely the absence of disease or infirmity." Mental health is more than just the absence of mental disorders or disabilities. Mental health is a state of well-being in which an individual realizes his or her own abilities, can cope with the normal stresses of life, can work productively and is able to make a contribution to his or her community.Mental health is fundamental to our collective and individual ability as humans to think, emote, interact with each other, earn a living and enjoy life"
- World Health Organization
"It is important to take charge of your mental health.
Learn how to build your mental resilience and manage life's ups and downs. It is also crucial to recognize when you or a loved one may need help from a professional."In Singapore, one in seven have experienced a mood, anxiety or alcohol use disorder in their life-time." - IMH Mental Health remains a taboo in Asia. Judgement and discrimination are often the reasons why many chose to suffer in silence. In view of the current CB period, it is reported that more people are experiencing stress & anxiety and these symptoms have also affected the relationships in their lives.
This Talk coupled with experiential activities, aims to bring awareness about the importance of mental wellness and to cultivate mental resilience. The participants will be equipped with practical strategies which they can apply to help them to manage their stress, mood swing or anxieties.
When stress and crisis suddenly erupt around you, what is your first response?
Fight
Flight
or
Freeze?
By keeping personal development as your main priority, you will be able to use the tools that you've learnt and manage any challenges, stress or crisis that is thrown at you.
Likewise, if you want to be promoted or enter into the business world, your mental and emotional resilience have to be ready for the next level of challenges.
THIS IS FOR YOU IF YOU WANT TO…
Build Mental Resilience and Rise above any crisis and challenges whether in your business, professional and personal lives.
Go from being stuck in FEAR to living a life of COURAGE.
WHAT WILL YOU GET?
- Awareness about mental wellness.
- Be equip with basic knowledge of the strategies and techniques they can use to manage stress while working at home during COVID-19 period.
-Learn how to use natural and organic remedy as an alternative to support Mental Resilience.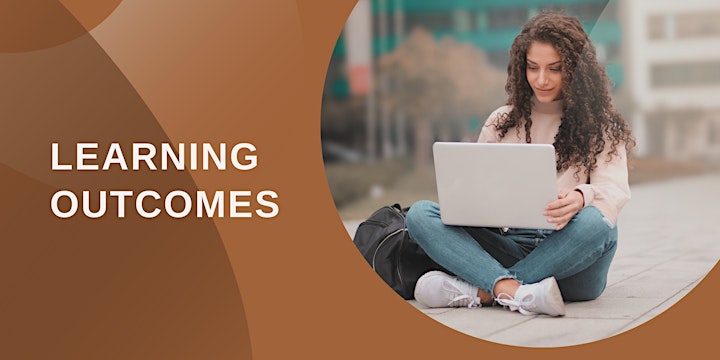 - You will be more conscious about investing time to take care of their mental wellness.
- You will be able to take better care of yourself with practical strategies and techniques and enjoy a good balance between your work and personal life.
-You will learn the benefit to use essential oils as an alternative to support our mental health or relieve stress.
THE SPEAKERS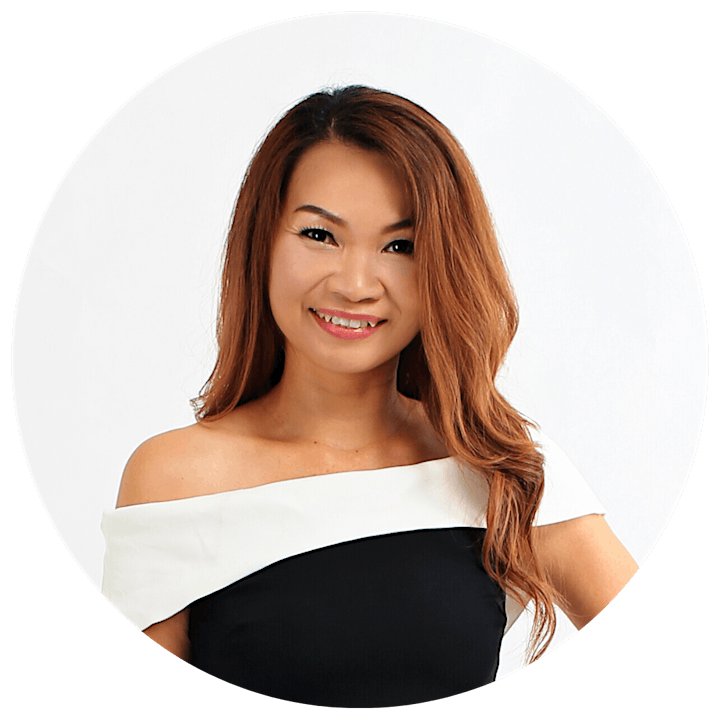 LILIAN ONG is the founder of Class Living Pte Ltd and Women of Courage Asia, which are women-empowering platforms. She is also an author, social entrepreneur, life coach, and speaker who has touched thousands of lives through sharing her story of Awakening Courage and Breaking the Fear Barrier.
She has volunteered in many projects around the region, including the Singapore Girls Home and Mercy Team Cambodia. But what most don't know is that for many years, Lilian struggled with self-doubt & fear; battled with postnatal depression, had body image issues and attempted suicide a few times.
Now Lilian focus her time in inspiring & empowering women by awakening their courage to live a life of Significance through Coaching, Mentorship and Community Support.
TESTIMONIALS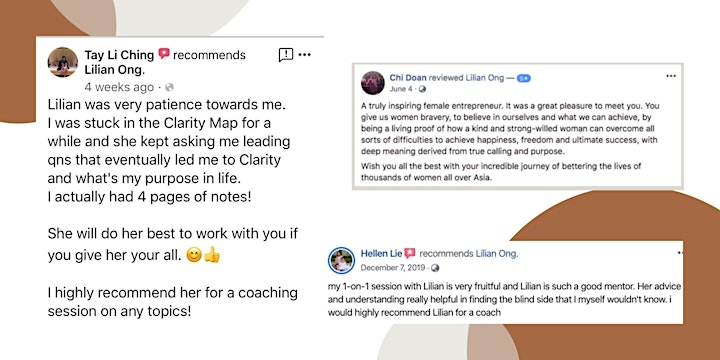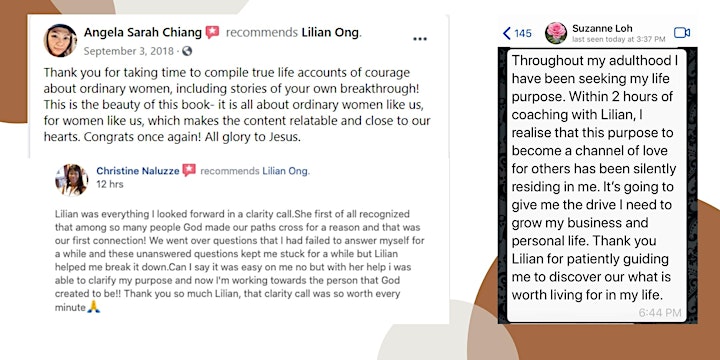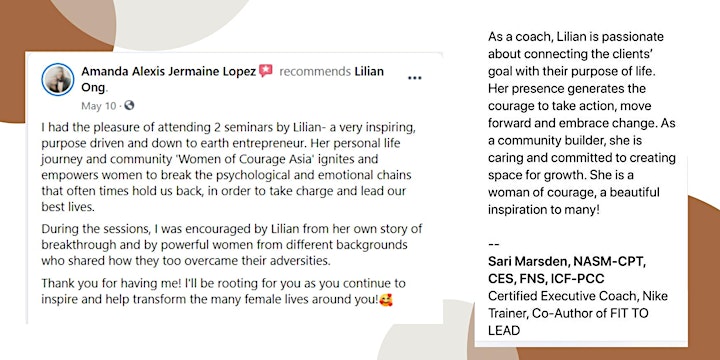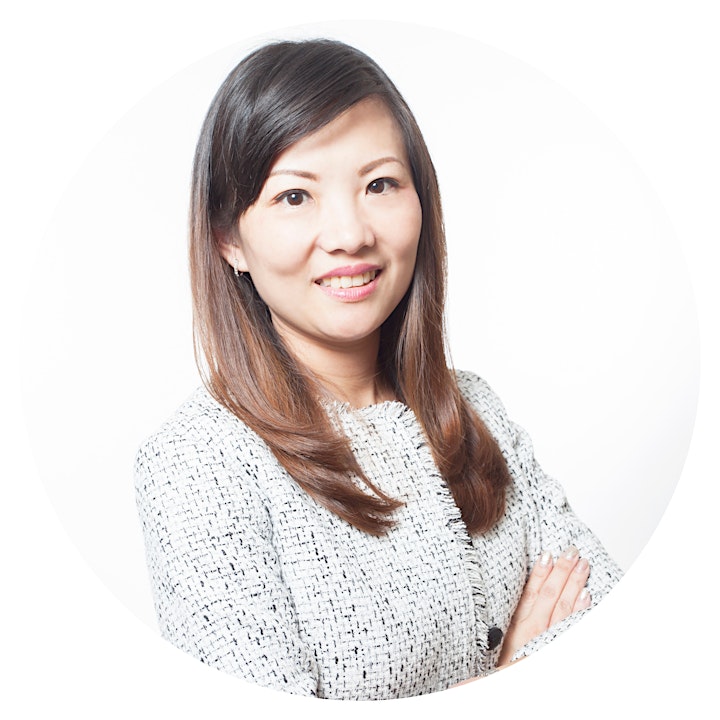 Nicole Carol Tay is the founder of Symphony Scentsations and a Community leader of Women of Courage Asia.
Symphony Scentsations conducts a series of DIY workshop, such as creating your own Personalised Perfume, Jewellery Making and Soap Making using therapeutic-grade Essential Oils.
Before embarking into the natural pathway, Nicole was a Resourcing Manager in the banking industry. Being constantly in a stressful, fast-paced environment, Nicole had neglected her health and suffered bad eczema. Her experiences in the effective usage of therapeutic-grade essential oils make her realize how empowering it is to be able to take charge of our own and our family's health.
Five years ago, she decided to focus her energy in advocating natural healthy lifestyle through talks and classes. She advocates education by conducting her own DIY classes, empowering people with the knowledge of using natural solutions.
Professionally, she works with various partner to conduct health and wellness classes on Stress Management, Pain Management and DIY Team-bonding Workshop to Organization like OCBC Bank,Singapore Police Force and HDB. She is an MOE Registered Trainer and conduct elective modules in local schools
TESTIMONIALS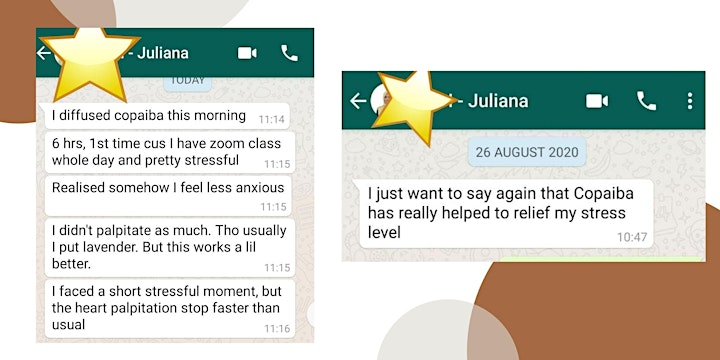 REGISTER NOW!
Your TIME is NOW!!!
It's time to Go from being stuck in STRESS to having the COURAGE to live a life of SIGNIFICANCE
It's time to Rise above any crisis and challenges!
It's time to win back your life!
*NOTE:
IN ORDER TO RECEIVE THE LINK & DETAILS, PLEASE MAKE SURE YOU SUBMIT YOUR ACCURATE PARTICULARS.
Date and time
Location
Tripleone Somerset
111 Somerset Road
#12-28 Tripleone .Somerset,Take Lobby B for level 12 MRT : Somerset exit A
Singapore, 238164
Singapore