Sales Have Ended
Registrations are closed
Your Life unfolds to the proportion of your Courage! Inhale Courage, Exhale Fear! See you at the Empowerment Meeting.
Sales Have Ended
Registrations are closed
Your Life unfolds to the proportion of your Courage! Inhale Courage, Exhale Fear! See you at the Empowerment Meeting.
About this Event
Courage to Walk Out of Darkness!
Walking in the darkness of your mind is like walking into a pitch-black room with sunglasses on. There is no visibility of the exit, no lead as to where you are, no relief from the anxiety and uncertainty. In situations like that, fear grips a firm hold on you - all you can think about will be the anguish of being there. But what if… there was a way to reach the lights and turn them on?
Join us for our upcoming empowerment session as we take you through your personal walk out of the darkness. In just 2.5 hours, you'll gain a dose of courage to take charge of your life - to take the sunglasses off, find the light switch and get out of the room.
Seats are limited due to a cosy space. Sign up today and let's walk into the light together as women of COURAGE!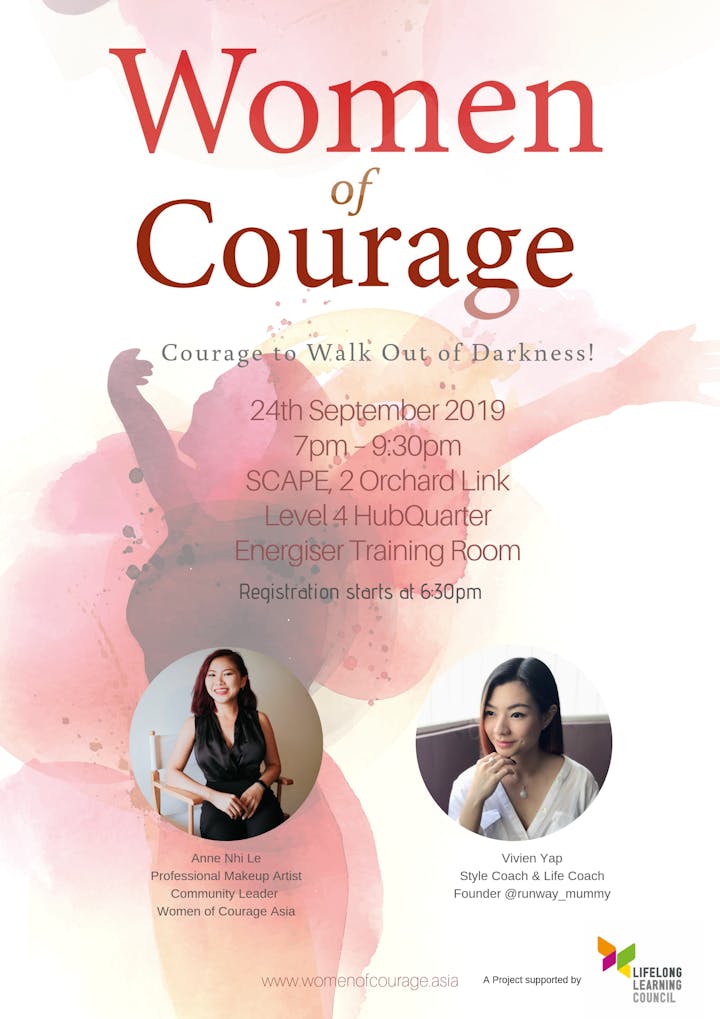 ABOUT OUR SPEAKERS
Be inspired by ACTA certified trainer and Life Coach Vivien Yap's life story of how she walked out of a past of darkness filled with depression, drugs, abuse to rebuilding her whole life successfully.
Learn life changing tools that will help you walk out of vicious cycles or past traumas & events.
Hear from our Community Leader, Anne (Nhi Le) from Vietnam, what saved her and her daughter's lives? Her journey out of Darkness and Depression will encourage you and give you a dose courage to jumpstart your own journey to freedom and start living out your dreams!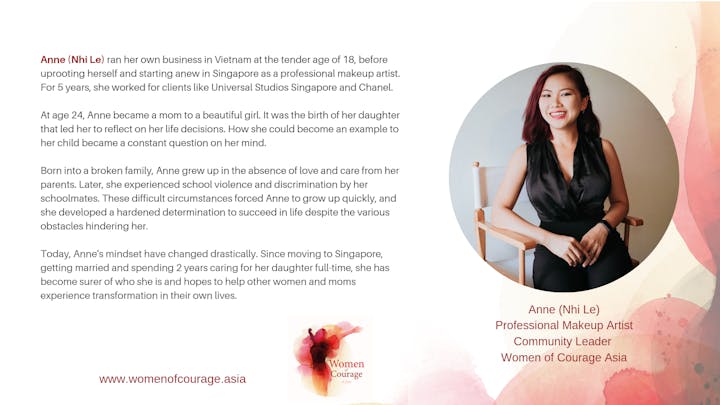 ABOUT US
Empowered Women Empower Women.
Women of Courage Asia is a women's community with a structured Monthly Empowerment Meeting where we encourage & invite women, who have overcome their adversities & fears with courage, to share their life stories/experiences, knowledge & skillsets/expertise, inspiring & empowering women to take courage to live out our dreams and be the best version of ourselves!
We share practical strategies and participate in engaging experiential activities conducted by our panel of mentors/trainers who are carefully chosen from various industries.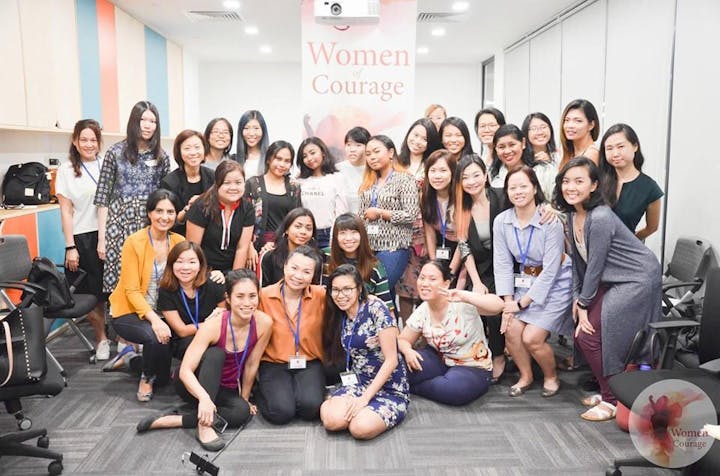 We are a community of women from diverse backgrounds. We understand the pain and struggles faced by majority of women due to the lack of appropriate guidance at different phases of a woman's life.
This passionate journey of sharing our path, learning and engaging with fellow women and growing together is core vision of Women of Courage Asia.
Our community leaders are volunteers. We are from different backgrounds and professions, who contribute our valuable time to the community, with a mission to empower other women.
We also invite guests speakers and trainers who are experts in various industry to share and empower us at our Monthly Empowerment meetings with a different theme each month.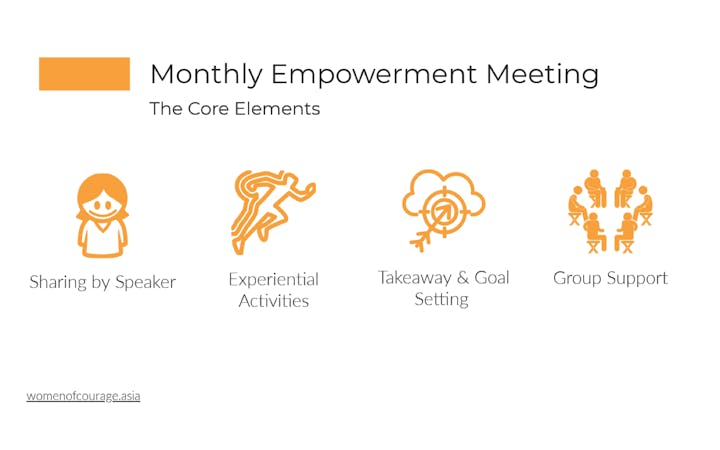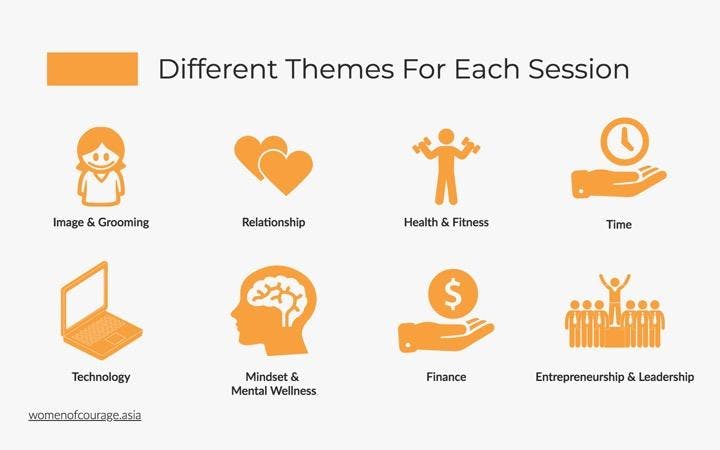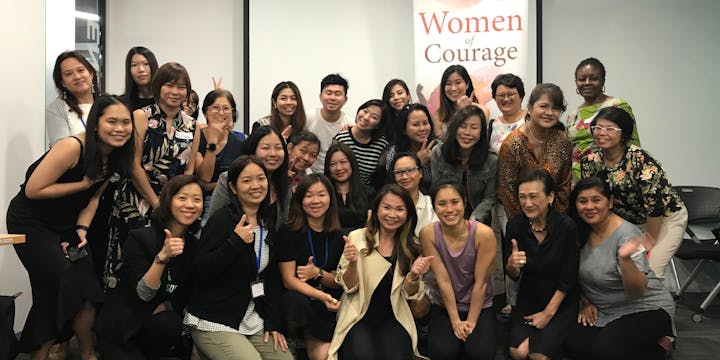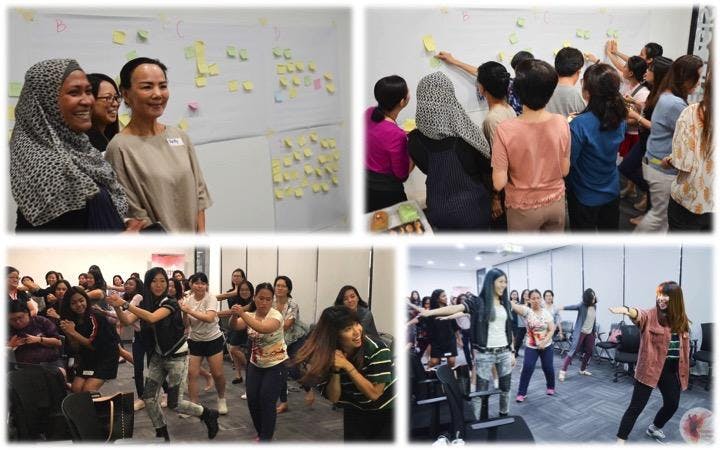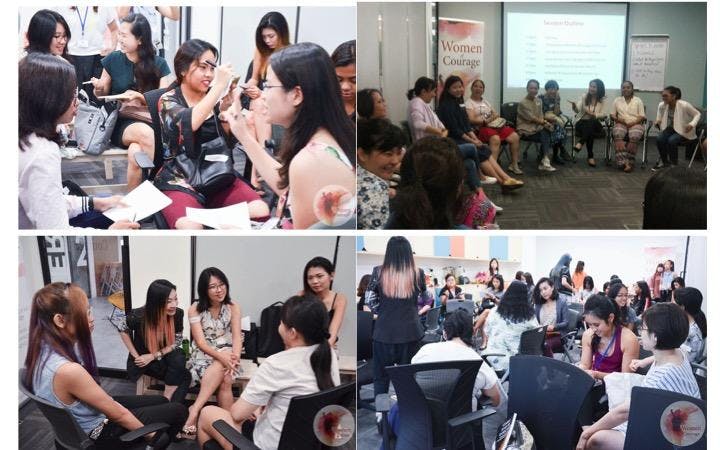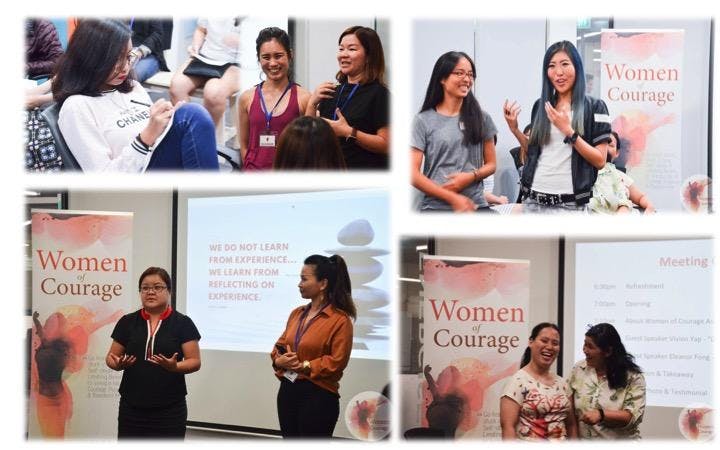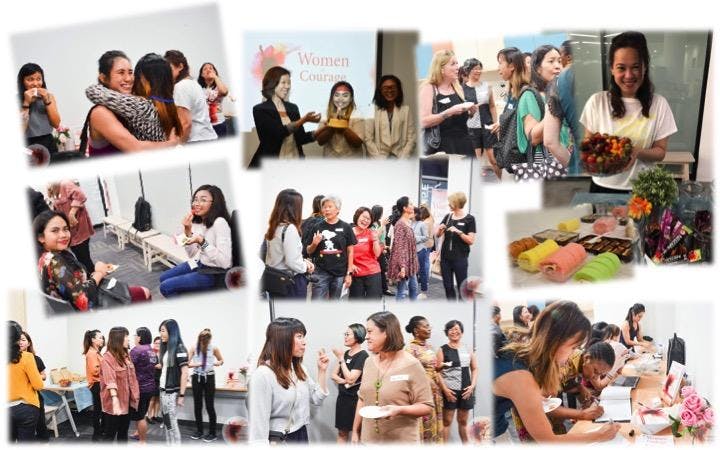 WHY THE NEED FOR A SUPPORTIVE COMMUNITY OF 'COURAGEOUS WOMEN'?
Do these thoughts or questions pre-occupy your mind?
"I am not good enough", "I'm such a failure..."
"No one understands", "I'm alone in this...", "Nobody wants or love me..."
"I feel stuck, lost, overwhelmed, exhausted, burnout..."
"I doubt my abilities, skills etc..."
"Why can't I just get along with others?..."
"I don't even know who I am, who I've become..."
"Why can't I achieve my goals, my dreams?..."
"What will happen to my future? my family?..."
'WOMEN OF COURAGE ASIA' MEETINGS ARE FOR YOU IF...
* You want to live a life of CLASS: Courage, Love, Authenticity, Stewardship and Significance
* You want to live with Confidence, Purpose, Freedom and Happiness that shows in all aspects of your life. i.e. relationship, health, study & business.
* You want to be a good steward of your Time and Resources.
* You want to see your goals & dreams becoming a reality!
* You want to tap into your inner strength and be the best version of yourself !
* You want to make a difference in this world!