This course aims to help parents transform chaos into calm, conflict into connection, bringing harmony and joy to the home.
About this event
COURSE DETAILS
📌A. COURSE TITLE:
"4 Steps to Parent with C.A.L.M. -
Turning potential conflict into purposeful connection"
For parents with children ages 7 to 11.
📌B. LEARNING OUTCOMES:
1️⃣ Strategies to understand and manage your own triggers and emotions,
2️⃣ Break away from the cycle of conflict and moving into the cycle of connection
3️⃣ Understand the reasons behind why children misbehave, identify the motivations and needs behind the behaviors, and how parents can meet those underlying needs effectively rather than simply managing the misbehaviors
4️⃣ Simple yet effective strategies to respond with compassion during meltdowns that help the child self-regulate over time and build up emotional resilience
5️⃣ Conversation techniques to uncover and discover your child's underlying needs, hence fostering understanding and connection
6️⃣ 3Es strategies to respond effectively to re-direct the child's misbehavior to a more positive and desirable direction that encourages the child to learn from the situation and empowers to take responsibility for his/her actions
7️⃣. Setting age-appropriate boundaries, plan and execute respectfully the 5Rs of effective consequences when rules have been compromised
📌C. COURSE STRUCTURE & DETAILS:
Duration of Course: 7 weeks
- 1 half day session, 6 weekly sessions, on-going Facebook group community
Part 1: Half-Day Session
Time: 9.30am-12.30pm
Date: Saturday,15 May, 2021
- Setting the foundation and intention
- Overview of C.A.L.M. Framework
Part 2: 6 Weekly Sessions
🗓 OPTION A -
Time: Thursdays 7.30pm - 9.30pm
Dates:
1) 20 May
2) 27 May
3) 03 June
4) 10 June
5) 17 June
6) 24 June
🗓 OPTION B -
Time: Saturdays 2.00pm - 4.00pm
Dates:
1) 29 May
2) 05 June
3)12 June
4) 19 June
5) 26 June
6) 03 July
Part 3: Facebook Group Community
- FB group for support, Q&A
- Interaction with each other and with facilitator
- Coz parenting should not be done alone!
📌D. WHO SHOULD ATTEND:
Who is the course FOR:
✅ Parents who want to build strong parent-child relationship as the basis of effective parenting
✅ Parents who want to be able to use a more gentle, positive and respectful approach to manage misbehavior
✅ Parents who want to stop using the traditional control-based method of yelling, nagging, threatening, even spanking in handling misbehaviors
✅ Parents who have tried the 'soft' and the 'hard' approach and are ready to try something different
✅ Parents who want more peace, calm, joy and harmony in the house
✅ Parents who want to have an enjoyable parent-child relationship
✅ Parents who want to respond and hold space for their child's strong emotions well and build emotional resilience
✅ Parents who want to love their child lavishly while holding firm boundaries (children need both!)
✅ Parents who know growth and development takes time, a marathon, not a sprint. It is also not just about academic performance
Who is the course NOT for:
❌ Parents looking for quick fix to the child's behavior
❌ Parents who see the child as being the problem to be fixed and not willing to make adjustments in their own approach
❌ Parents who are on the 'hunt' for 'best discipline tools' to 'use' on the child
❌ Parents who only want to complain about their child's undesirable behaviors about schoolwork and gadgets and blaming the kids for being lazy
❌ Parents who expect their child to make all the changes
❌ Parents who demand and command obedience from their children
📌E. COURSE FEE:
SGD$347 per person (spouse to attend for free)
🌟🌟💥 SPECIAL LAUNCH Fee @ SGDf $197 ($150 saving!) per person 💥💥💥
LIMITED SPACES, register early to enjoy the special rate and join us in the exciting learning journey to Parent with C.A.L.M.! 🥰😊
First-come-first-served!
📌F. CONTACT
Email : info@connectionsprings.com
FB@ConnectionSprings
See you at the course!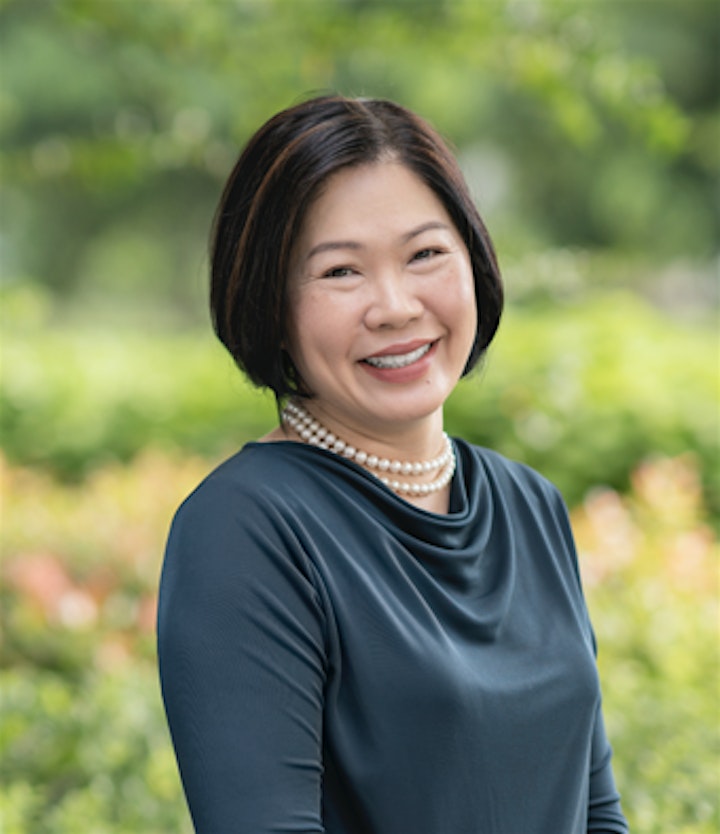 Course Facilitator:
Chang Cheesiah
About Cheesiah
Cheesiah is a marriage and parent coach, founder of ConnectionSprings. She is passionate about keep passion alive in marriages, and helping parents to nurture and empower the next generation to be the best versions of themselves. For over 23 years she has helped parents to do that through her signature coaching program, "4 Steps to Parent with C.A.L.M.," building strong emotional connection, high trust and effective influence through the parent-child relationship.
Cheesiah has been featured and interviewed on various TV programs and radio stations, newspapers and parenting magazines. She was one of the keynote speakers in the Marriage Conventions 2014 and 2015. She was also a keynote speaker for Parenting Congress 2016. She is an approved speaker with the Ministry of Social and Family Development.
A positive person by nature, Cheesiah always enjoys and treasures the simple moments in life, like being able to wake up in the morning with her kids with hugs and kisses, or just have a chat with her husband, or a friend, over coffee. She is happily married for 24 years with 3 lovely children, ages 11, 16 and 17, and she thoroughly enjoys her teenagers!
Cheesiah graduated with a B.Sc. in Biopsychology from the University of British Columbia (Canada) and with a Masters degree majoring in counselling from the Trinity Western University (Canada). She also holds an Advanced Certificate in Training and Assessment (ACTA) from WDA. She is a certified in Creative Training Techniques by The Bob Pike Group and is a Certified Behavioral Consultant in Inscape's DiSC® technology. She is also a Certified Brief Solution-Focused Coach with the Canadian Council of Professional Certification.
What Clients said about working Cheesiah:
Parent #1 (Father of 3 boys, ages 10, 13, 15)My relationship with my teenage son has been very tense and with lots of conflict over device use and school work. Each time I tried to talk to him we ended up in heated argument and I had to call the police once as he was getting aggressive and violent. When I met Cheesiah, I took her coaching advice and did what she recommended. I can't be happier to say that my relationship with my son has improved considerably. I am so thankful for the coaching I received from Cheesiah. She really saved my relationship with my son.
Parent#2 (Mother of 2, aged 12 and 14) When my 14-year-old daughter was going through a really rough patch in school with her peers and teachers, I didn't know how to support her. She went from a cheerful girl to become very withdrawn, sad, crying a lot and refused to go to school. I reached out to Cheesiah and she gave me specific ways and things I could do and say to support my girl with her feelings. It gave me a lot of confidence and assurance to know what I need to do when my daughter was having meltdowns or being very down and negative. I thank Cheesiah for her coaching and allowed me to walk through that very difficult time with my daughter and made our relationship even better after.
Parent#3 (Single mother of 1, aged 16)
Dear Cheesiah, thanks for your help. My girl shared with me two days ago, and our relationship improves. She even initiated to pray with me. Think she's quite happy. She came to my room and hugged me for the past two mornings too, said good morning to me. Thanks for your coaching and support. I really appreciate it. I have to learn to let go. Must thank you…Think there's a breakthrough now. A breakthrough am longing for years.
Parent#4 (Mother of 1, aged 7)Cheesiah's parenting approach is so different from the performance and results-driven approach that I knew. But as I began to implement bits and pieces of her parenting ideas, I began to see the change in my daughter. She was more receptive to my teaching and become more affectionate with me. She also started to become more responsible for her schoolwork without me reminding her! She was self-motivated! I am now a more 'chill' parent, enjoying parenting much more while leaving my kids to do her own work! I get more 'me-time' too.
Parent#5 (Mother of 4, aged 9, 12, 14, 16)I connected with Cheesiah when my son was having regular nightmares. He would wake up in sweat and tears but he could not recall what the dream was about, except that it was scary and he was really afraid. Trying to convince him that it was not real did not work and at times it made him angry and he would yelled at me. Cheesiah coached me to pay attention to his fears and anxieties and not to downplay them but to accept them. I am so glad to learn how to calm my son down.
Parent#6 (Mother of 3, aged 14, 16 & 22)Thank you so much for giving of your time to listen and share your awesome parenting perspectives with me. You're so safe to be with; your listening makes me feel so understood and your sharing of wisdom gives so much clarity each time we talk!
Parent#7 (Mother of 3, aged 16, 18, 20)
Cheesiah's approach to parenting has been inspirational and transformative! I have been a stay-at-home mom and home-schooled my 3 children. I spend a lot of time with my children and we have been a close knitted family unit. However, I was emotionally intense and didn't know that it would affect my children negatively. Through working with Cheesiah, I learnt that I am responsible for my own emotions and I began to work on my emotional triggers. I am at an emotionally much healthier space now and I feel better, calmer, and more at peace. I have also been able to support my children without getting triggered and becoming reactive. I feel free. It has made me a better person, a better mom, and a better wife too!
Parent#8 (Mother of 2, aged 5 & 8)Cheesiah thank you so much for yesterday's session. I think I'm filling up my boy's emotional bucket so even giving consequence is just a breeze for me this morning. I'm so glad for once I'm being enlightened!
Media Interviews with Cheesiah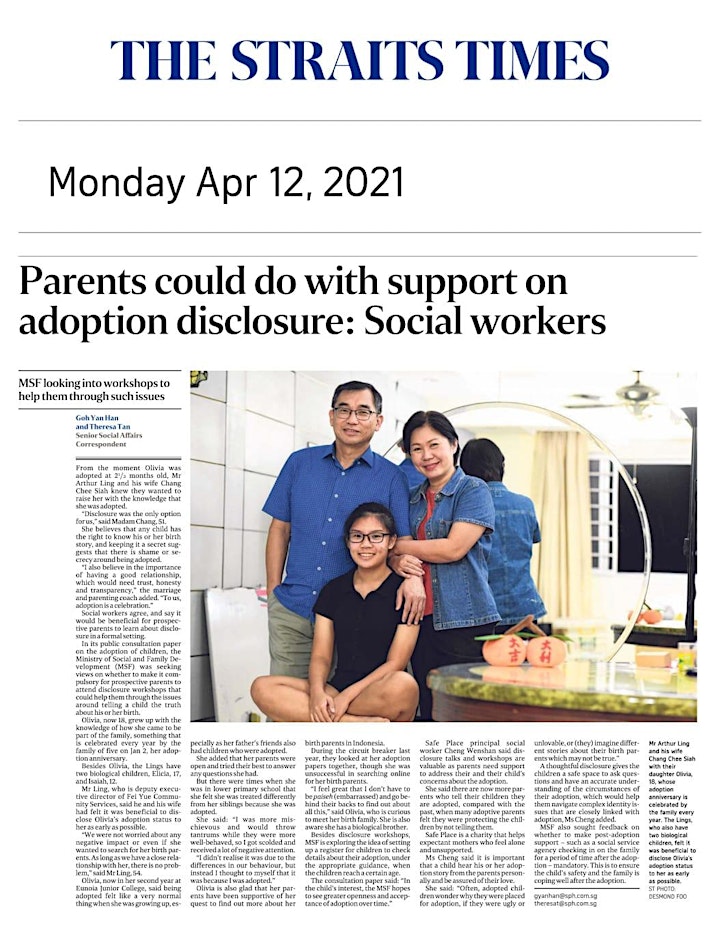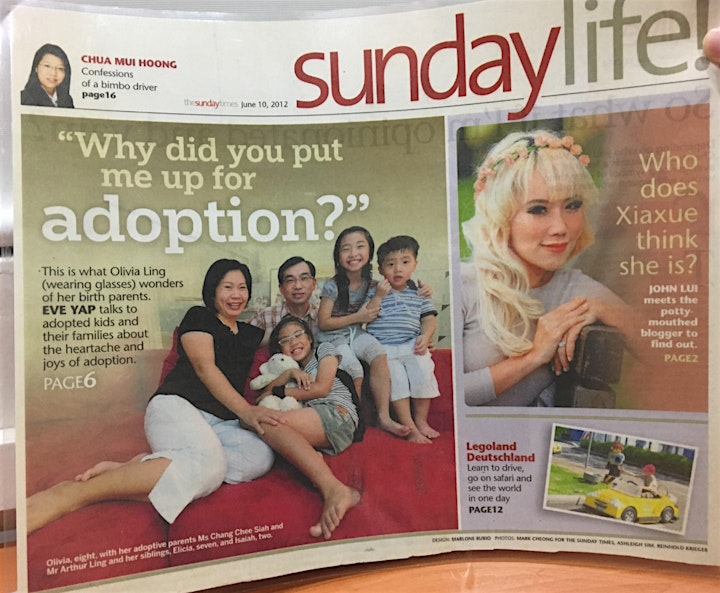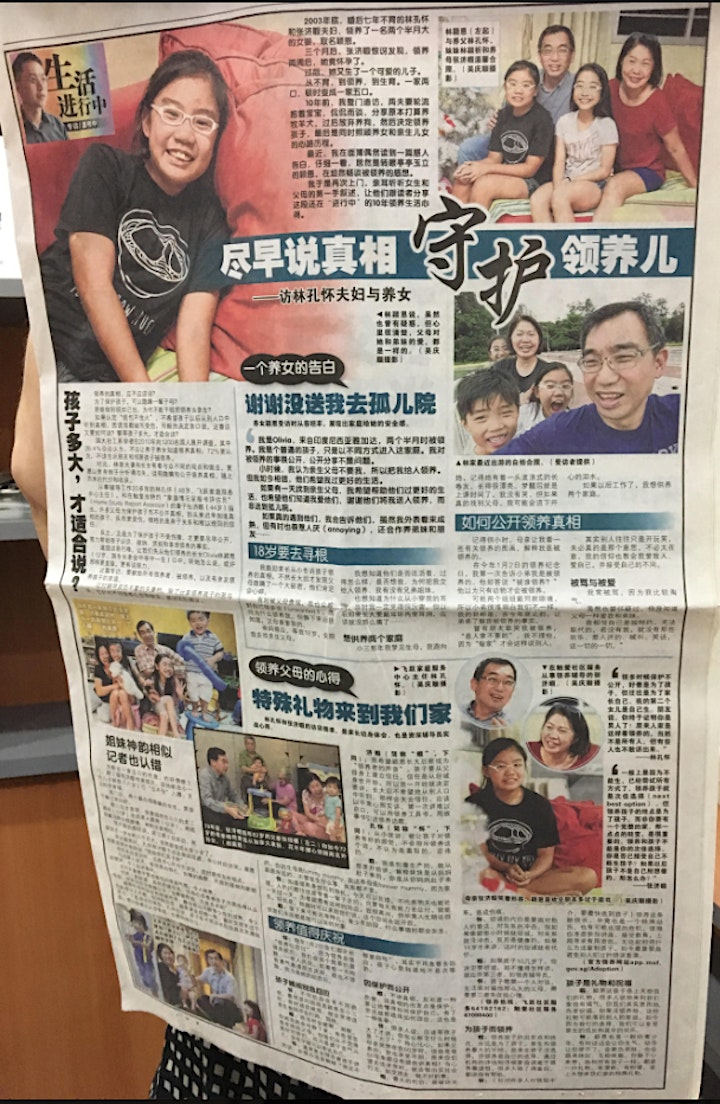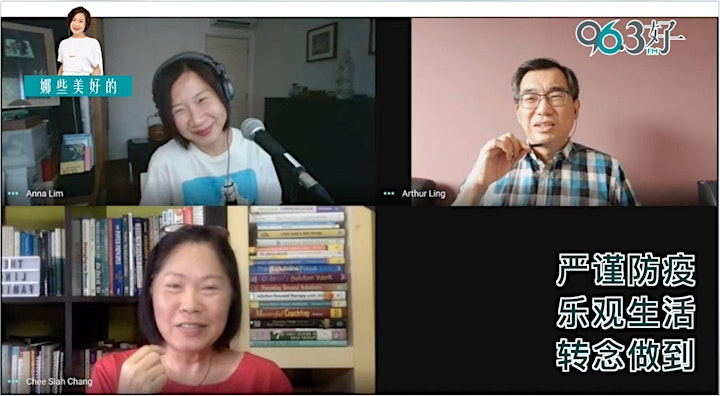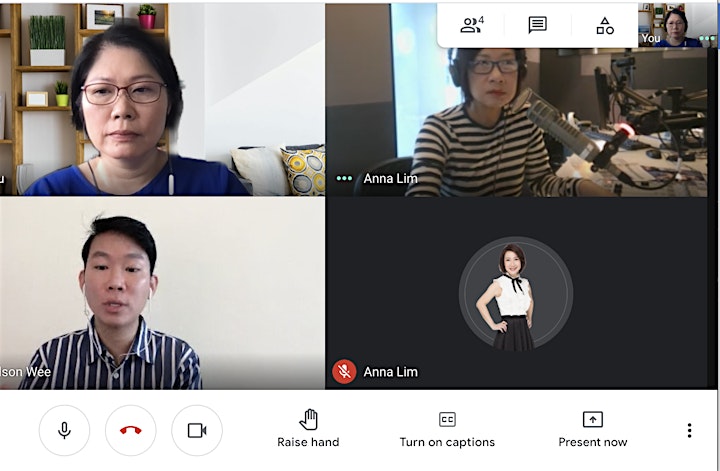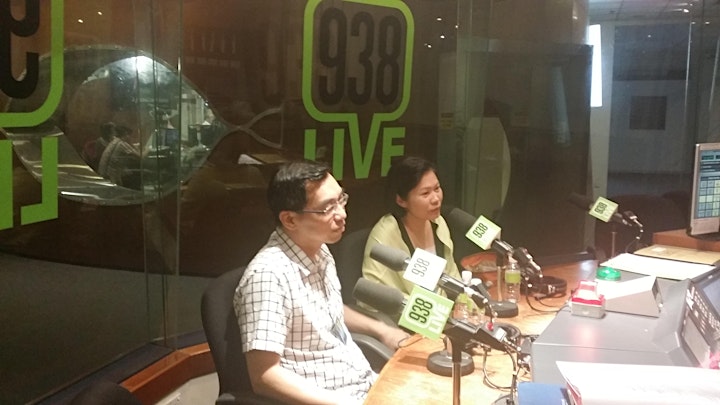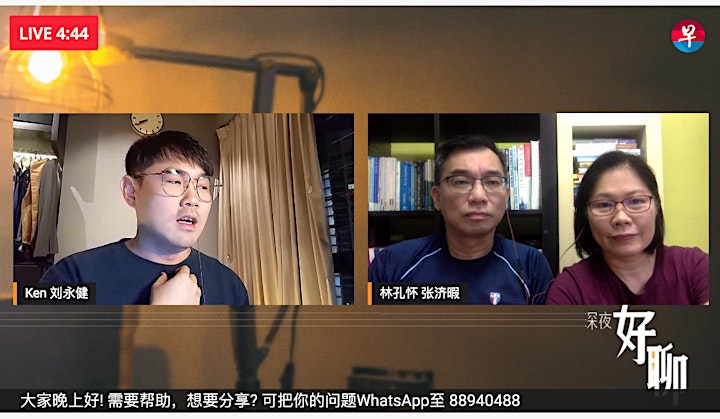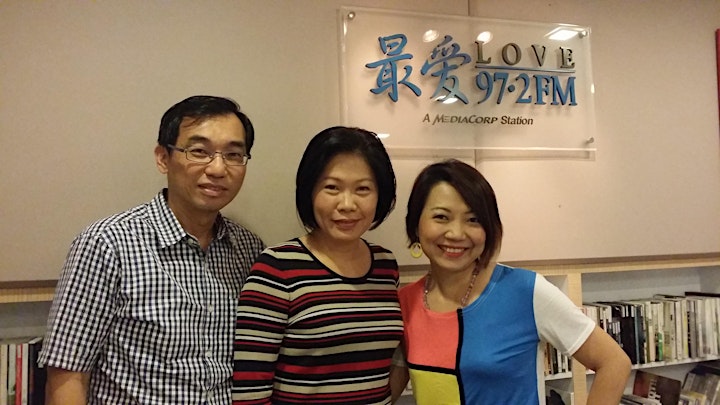 TV Interviews
Mar 21, 2021: Leap of Faith
Date and time
Location
Refund policy