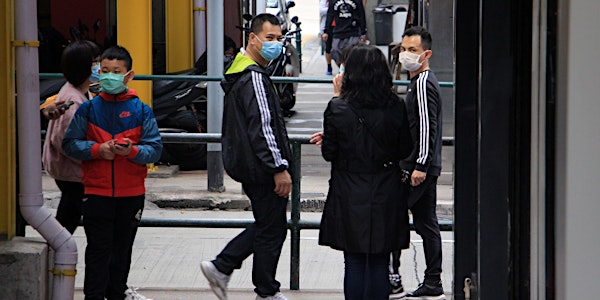 COVIDConvo #1: The Christian Response to Public Health Crises
COVID-19 Conversation provides a platform for you to ask questions, receive counsel & be discipled during an unprecedented time of our lives
About this event
Topic: The Christian Response to Public Health Crises
Speakers: Assoc Prof Benjamin Ong Kian Chung
On the panel: Ong Cheow Lan and Thong Chan Kei
Content:
Speaking calm into crises
Evaluating the Church's response to COVID-19 thus far
Seizing the right moment to share the Gospel, in the right posture
Emotional health during Circuit Breaker
Questions & Answers
P.S. This event is free-of-charge. If you desire to bless the ministry, you may give a freewill donation prior, during or after the event.
If you have a question, please write to conference@cru.org.sg
About Cru Singapore:
Cru Singapore is an interdenominational evangelical organisation committed to giving people everywhere the opportunity to know and experience God's love and plan for their lives. Formerly known as Singapore Campus Crusade for Christ, we offer spiritual guidance, resources and programmes tailored for people from all cultures in every walk of life. Part of a global missions community built on a legacy of Christ-centred, Spirit-filled disciple making, it is our continuing passion to see the gospel proclaimed until everyone has heard.