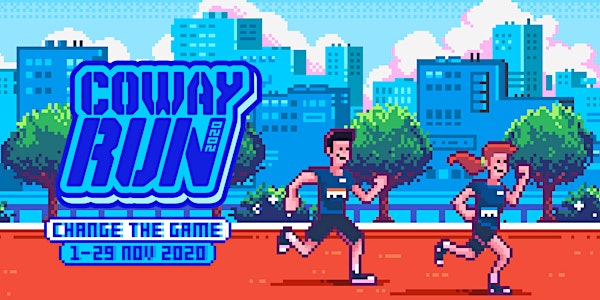 Coway Run 2020: Change The Game Virtual Run
Coway Run 2020: Change The Game
About this event
Coway Runners have been going strong the past few years. 2020 takes the race to the digital space for those who are staying strong – and staying in the game.
From 1 to 29 November, record your movement on your fitness app and cover a set distance to earn awesome Achievement Badges along with your medal. Each weekend also brings a special bonus challenge, so watch out for chances to win extra prizes!
Get your game mode on for a run that might just change your life.
How it works?
Every checkpoint earns you Badges in the form of cool enamel pins that you'll receive along with your Finisher Kit (after the Run period is over). Reach up to 40km within the month to collect them all!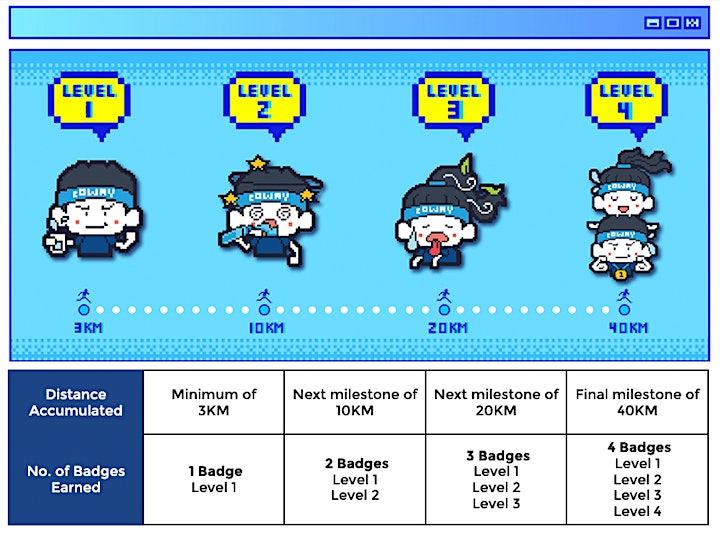 Run a minimum of 3KM to earn the Level 1 Badge, and a cumulative maximum of 40KM to earn all the badges.
You do NOT need to run separate sessions to earn each badge, you can cumulative collect your distance day by day (unless you're feeling really hardcore).
TIP: You can collect Kilometres ANY time during the Run period! At the end of 29 Nov, you'll be awarded badges based on the distance you've covered during the whole month.
(E.g. if you ran 20KM or more but did not hit 40km, you will earn the Level 1, 2, and 3 badges.)
Coway Run 2020 STARTER KIT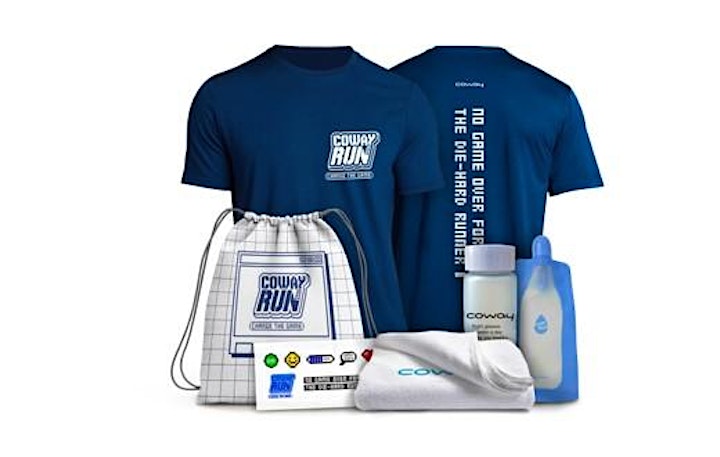 Starter Kit (received 3 weeks after registration)
• Canvas Bag
• Official Run T-Shirt
• Towel
• Water bottle OR Water pouch *free gift
• Tattoo stickers
*Runners will receive either a Coway Water Bottle OR Coway Water Pouch depending on availability of items, while stocks last.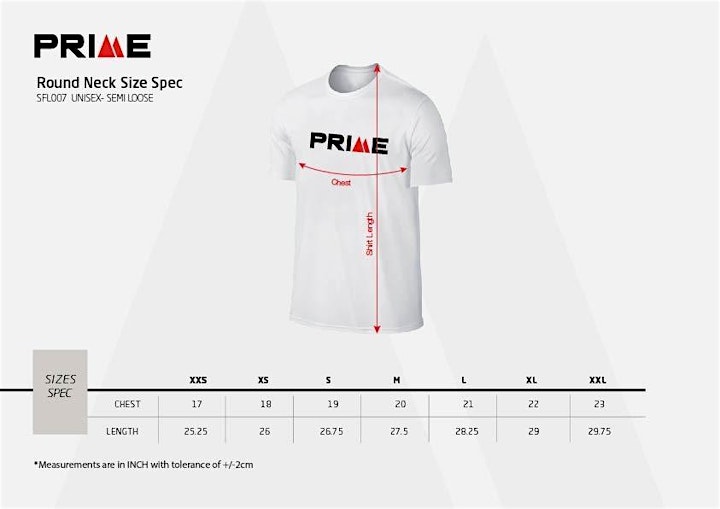 Coway Run 2020 FINISHER KIT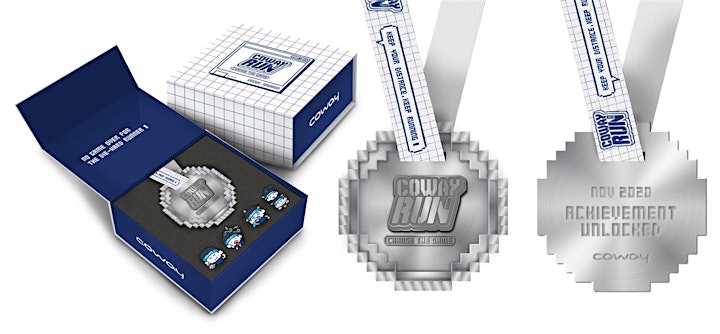 (received 3-4 weeks after the Run ends)
· Finisher Medal
· Achievement Badges
Rules / Conditions
Register now and record your activities from 1 Nov 2020 to 29 Nov 2020.
Run/jog/walk the set distance milestones to collect the respective badges for each milestone.
Only activities recorded AFTER registration and syncing the running app to Sport Heroes will be taken into account.
Participation is open to both citizens and non-citizens residing in Malaysia, 16 years old and above as of 1st November 2020.
Please click here for full Terms & Conditions. 

If you have any questions or enquiries, please email cowayrun@coway.com.my