Description
Your life revolves around it.
You cannot live without it.
Even if no one understands you, you do not care.
That's how a life of hunger looks like. What does your life hunger for right now?
---
24 Jun, 10am*
North East Centre @ Seletar Country Club, 101 Seletar Club Road Singapore 798273
*Start your day with snacks and beverages from 9am at North East Centre! *Kids programme available
Shuttle buses are also available from 6 MRT stations.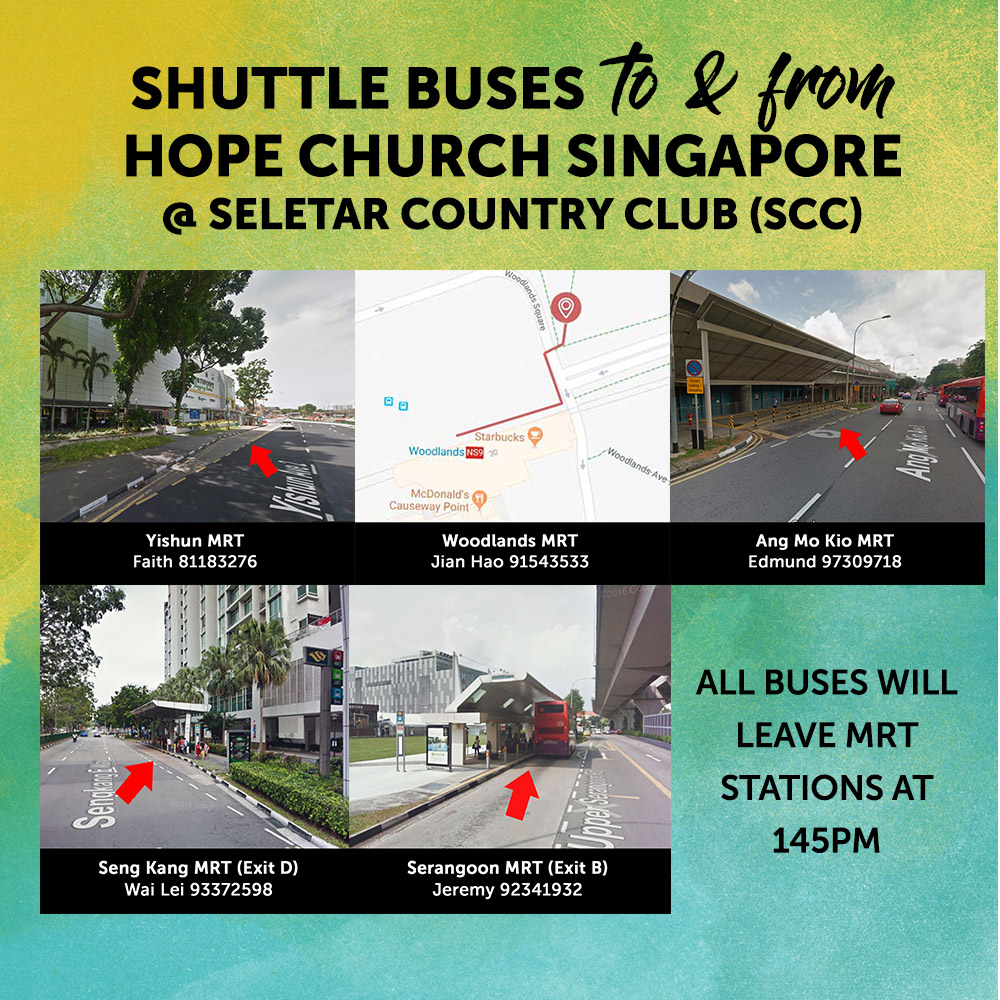 E-mail us at church@hopesingapore.org.sg or call us at our general hotline +65 3157 3900 if you need further information about our service or would like to join us for the first time. We look forward to seeing you!