Create Your Own Amazon Private Label E-commerce Product and Start Earning Passive Income Consistently!

Friday, 23 March 2018 at 19:30 (Singapore Standard Time Singapore Time)
Event Details
Who are we?
Hi, my name is Andy, I am an e-Commerce entrepreneur that has been in this part time business since 2005. And I decided to go full time 4 years ago.
Some of you may know me from the dropshipping class that I teach, some of you may be self taught e-Commerce entrepreneurs as well, or some of you might be even taking your first look at e-Commerce.
But what I want to say is that this is a business that rewards anyone who is willing to put in hardwork.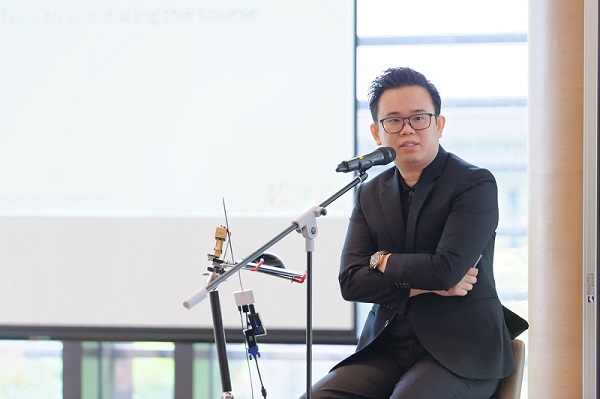 Me coaching at Ramada Hotel in May 2017
One of the main reasons that I teach these skills that I have, is sincerely because I want to help other Singaporeans, go out and have a look at how big the market is outside of Singapore. Singapore, due to the lack of many resources, may not be in the best position to catch this trend that is e-Commerce, because the resources that we have is human resource, and not product resources.
This is why I want to talk to you about China.
Building a passive income in e-commerce
1. There are different models of e-Commerce retail, today we are talking about a model that can eventually run on its own with minimal supervision.
2. Using this model, you start slow, but you build up a business that will allow you to work as you travel, from home, at the beach, really anywhere as long as you have a wifi connection. This is NOT a get rich fast scheme, be prepared to put in the hardwork.
3. Have you recently heard on the news that e-Commerce is becoming a huge thing now more than ever, even Singapore Government itself is starting to give it alot of attention, and they could be even considering taxing e-commerce sales. That is how substantial it is.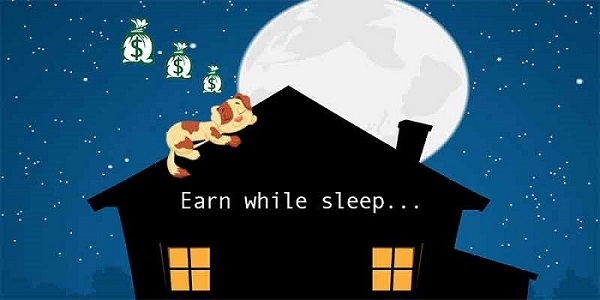 Facts about e-commerce
In recent years, e-commerce has grown rapidly, from 1.058 trillion in 2012 up to a projected 2.356 trillion in 2018, about 1.3 trillion increase in the span of 6 years.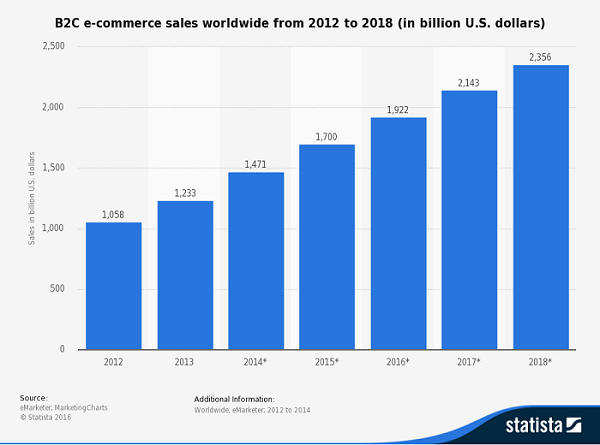 E-Commerce is gradually taking over the traditional brick and mortar supermarkets, and we need to catch this train before it is too late.
What is FBA?
Online retail giant Amazon has built arguably the most sophisticated logistics online market place in the world, selling an incredibly diverse range of products worldwide. Amazon has changed the way people shop online, and the e-commerce giant has changed its business model in response to the evolving market demand.
Amazon offers a service called Fulfillment By Amazon (FBA), where it handles backend operations for 3rd party sellers' LIKE YOU! 3rd party sellers simply ship their inventory to Amazon and they will take care of
1. Storage
2. Delivery
3. After Sales Customer Services
4. Returns
for you. It's that simple. And we will teach you how to operate and capitalise on the system.
FBA Dream Trip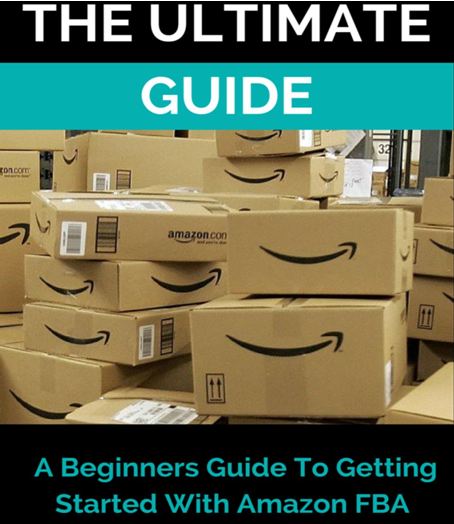 China has one of the cheapest production costs in the world, and has obviously the most variety of products given the vast number of factories they have. We will bring you on our FBA Dream Trip, to their distribution centre, and show you how to
1. Do your research and find products that has a good volume of sales
2. How to talk to Suppliers using business jargons so that they don't look at you as a greenhorn and quote outrageous prices. We will provide advice on the costs of items to make sure you are NOT overpaying.
3. Information exchanges between you and the Suppliers upon signing of orders, so that you legally protect yourself, on both ends, Amazon and China. Amazon accounts have been suspended because of failure to produce acceptable receipts when Amazon asks for them.
4. Arrangement of logistics from Supplier all the way to Amazon's warehouse. This includes clearing customs, producing various approvals that you may need for the product you bought. We have contacts of logistic companies in China that specialises in shipment to Amazon.
5. And much much MORE!
The Results
Sales coming in day after day creating you a consistent passive income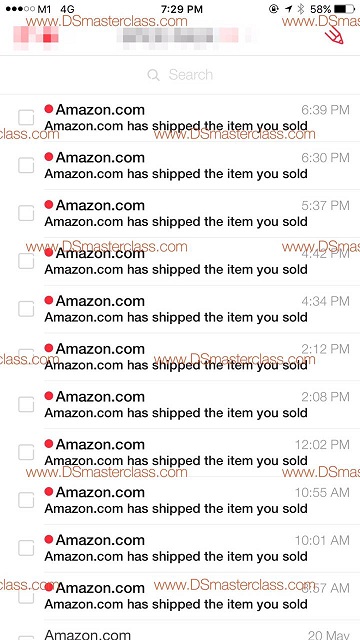 Daily FBA sales, fulfilled by Amazon, we don't have to do anything
Here are some of my students results: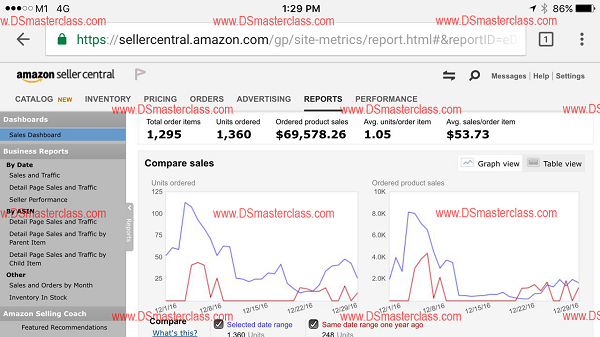 Proof of Sales in 1 month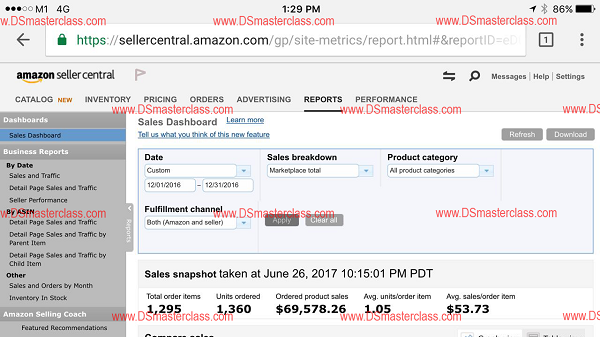 Proof of Sales in 1 month 
To Research, Source, Purchase, List and Sell a product is what we promise you. We have never failed in these aspects for every student we brought, unless it is the student who doesn't put in the hardwork later on, and we wish for you to be part of our growing family.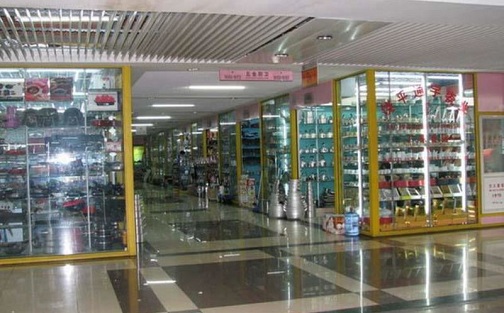 A view within the distribution centre
In this business, you want a Mentor to guide you from scratch to successfully launching your first product. 
No doubt many people will say that e-Commerce can be learnt online, finding information online and learning it yourself.
It is true, I believe anything in this world can be learnt if you can dissect information online and put your heart into learning it.
But from my personal experience, I have asked on forums online, read alot of the materials that are available online, BUT the real information, the tips and tricks in every step of the process, that is NOT something that people is willing to share freely, and what they don't say, you won't even know those tricks even existed.
Tapping on the experience of trainers who has done it before, it will save you alot of time and effort, and most importantly, your morale that this business is really doable, compared to you having a bad experience the first time and shy away from e-Commerce FOREVER.
It is a huge place with millions of products. This trip is for SERIOUS people who really wanted to have a CONSISTENT INCOME. Willing to work for it, going through from scratch.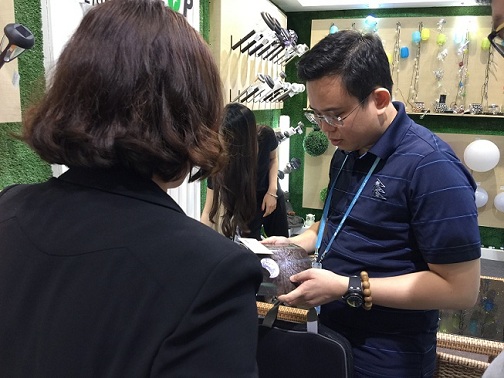 Talking to a supplier in China 
We HOLD your Hands as you learn!
Our Sourcing Trip is the most unique and is the one and only in Singapore that provide the most comprehensive coaching with all the techniques revealed to our students whether or not you had prior experience with e-Commerce does not matter.
We are educators, we DO NOT just throw you into the Commodities Market and let you source by yourself, trainers will:
1. Rotate amongst the groups during sourcing in the day time, walk with you and share valuable experiences with you as you source.
2. At night after the sourcing, we will gather and do research together, trainers will guide you in the research process, and give you feedbacks and recommendations on the results of your research, verify for you (to the best of our abilities) whether in our opinion, the item can sell or not.
What You Will Learn In This Workshop: 
1. How to find profitable products using our recommended tools

2. How to find suppliers that offer the product, with good quality and small Minimum Order Quantity so investment is lower

3. How to communicate with the suppliers using business jargons so that the suppliers will NOT think you are new to the industry and therefore rip you off
4. How to protect yourself legally, on both ends (Amazon and China Suppliers)
5. How to arrange logistics of sending the items from your supplier to Amazon warehouse.
6. How to create a POWERFUL LISTING on Amazon to give your product the advantage over other listings
7. How to market and ensure high rankings for your product, keeping it competitive to get astronomical sales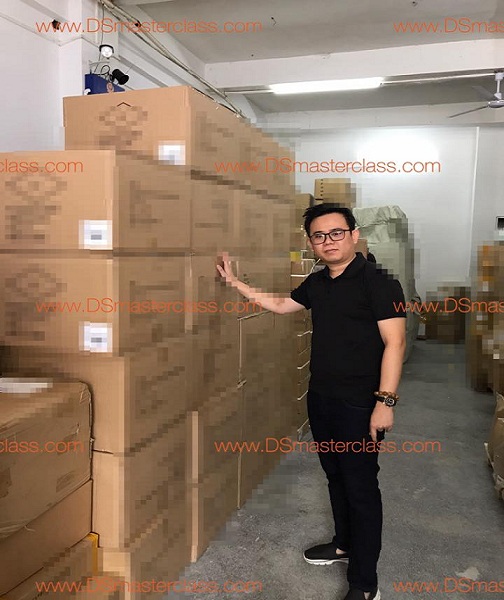 Personally inspecting my students' products at China warehouse in Shenzhen
Who is this for?
1. People who are very busy with work - once you build up the listing, there is nothing much to do other than place orders to replenish your stock when it sells out.
2. Looking for an alternative to current line of work - you can start building up a stable e-Commerce business without having to quit your full time job.
3. Existing e-Commerce sellers who want to get better ROI, and additional solid sourcing options.
4. Dropshippers who already knows the value of selling online and want to advance/adopt an automated form of e-Commerce, to make your fulfilment much easier
Why US?
Our team is currently the only team in Singapore that takes people on this trip, we are a team that is willing to share, NOT keep secrets to ourselves. Only when everyone is willing to share, will we be able to exchange tips and tricks, and learn more about growing this business. Over the years we have learnt alot from our students as well, not just the other way round.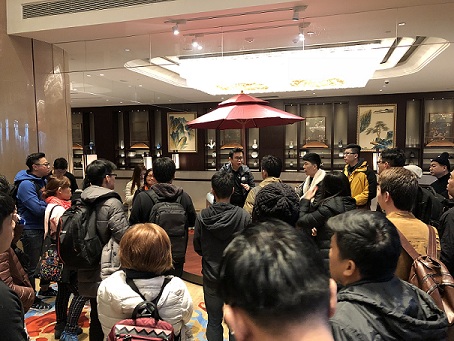 Me and some of my trainers during the previous trip 
My credentials
1. Consultant for many Retailers in South East Asia for selling their products in Amazon
2. Selling in eBay since 2005 and is a Top-Rated Power Seller in eBay
3. FBA and Private Label for more than 200 products in the last 3 years
4. Taught FBA and Private Labelling since 2013
5. Many Trainers in Singapore today are my ex-Students
6. Taught more than 800 students in South East Asia (Singapore, Malaysia, Philippines, Indonesia, Myanmar) including China
7. Many foreign students too, including Australian, Korean, Japanese and Americans.
Sign up for a FREE PREVIEW and join our Growing Mastermind Team!
Do you have questions about Create Your Own Amazon Private Label E-commerce Product and Start Earning Passive Income Consistently!?
Contact the organiser
When & Where

82 Lor Geylang 23
#04-01
Atrix Bldg
Singapore, Singapore 388409
Singapore

Friday, 23 March 2018 at 19:30 (Singapore Standard Time Singapore Time)
Add to my calendar