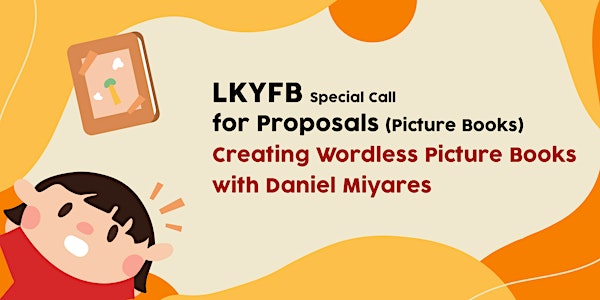 Creating Wordless Picture Books with Daniel Miyares
Words aren't the only way to tell a story. Find out more about the wordless picture books.
About this event
Creating Wordless Picture Books with Daniel Miyares
Date: 14 July 2022 (Thursday)
Time: 7:30pm – 9:30pm (SGT)
Format: Virtual
Featuring: Daniel Miyares
Talk Outline
Learn about:
The basic principles of visual storytelling
Tools an illustrator would use, such as composition, colour, page turns and how to utilise time to engage the reader
Planning a wordless picture book
Styles of artmaking
About the Speaker
Daniel Miyares is a critically acclaimed picture book author and illustrator. Some of his books include: Float, Night Out, That is My Dream, and Bring Me A Rock!. Daniel has been called "…a master of visual storytelling."- Jody Hewston, Kinderlit, and "…enchanting, versatile" – The New York Times. He believes that our stories have the power to connect us all. Daniel's story currently takes place in Lenexa, KS with his wife, their two wonderful children, and a dog named Violet that gives them all a run for their money.