Sales Have Ended
Registrations are closed
The registration period for User Conference 2015 has ended.
Sales Have Ended
Registrations are closed
The registration period for User Conference 2015 has ended.
Description

Take productivity to the next level with these proven 3D Printing Solutions
As adopters of 3D Printing Technologies, you are the forerunners of innovation. Nevertheless, in this age of rapid progress, change is constant and inevitable. Therefore, adaptability to change is crucial. Are you ready to go beyond your boundaries and maximize the potential and efficiency of your current additive manufacturing practices?

On 18th September 2015, find out how you can capitalize on 3D Printing Technologies through our User Conference 2015 event, which will be held at Novotel Singapore Clarke Quay. An annual event, Creatz3D User Conference 2015 is an ideal opportunity for you, our user, to learn more about:
The latest applications of 3D Printing

Interact with potential business partners.

Gain insights about the various proven 3D Printing Solutions (Shared by our users)

Newest trends in 3D Printing (Shared by our partner, Stratasys)
Stay informed. Learn how to expedite your work process with various innovative 3D Printing solutions and retain your competitive advantage. Join us at User Conference 2015 and register your interest today!
*Please note that registration is limited to 5 representatives per educational insitution and 3 representatives per commercial company
Event Agenda
Start Time
End Time
Agenda
Guest Speaker
9:00am
9:40am
Registration (Morning Tea Break)
9:40am
9:55am
Welcome Message by Creatz3D
Sean Looi – General Manager, Creatz3D Pte Ltd
9:55am
10:15am
Additive Manufacturing Opportunities in South East Asia
Dr David Butler – Business Director, ARTC
10:15am
10:35am
Global Updates, Trends and Insights in the 3D Printing Industry
Eugene Ying - Territory Manager, Stratasys AP Ltd
10:35am
10:55am
Biomimetic Marine Robots and Sensors
Vignesh Subramaniam – Research Engineer, Singapore MIT Alliance for Research and Technology
10:55am
11:15am
How e2i can help in your productivity quest - Types of grants available
Karen Tan - Senior Specialist, e2i
11:15am
11:35am
Case Study 2 – Improving communication and productivity through functional 3D printed models
Jasper Galvin - Industrial Designer, Wong Fong Engineering Works Pte Ltd
11:35am
11:55am
Case Study 3 - Jigs & Fixtures for product life-cycle testing
Johnson Ong -Assistant Quality Manager, Hi-P International Limited
11:55am
1:00pm
Break (Lunch)
1:00pm
1:20pm
Case Study 4 - Improving productivity with 3D printed Jigs and Fixtures
Lee Wern Pin -Technical Sales Manager, LeeLab
1:20pm
1:40pm
Seamless integration from 3D Scanning to 3D Printing
Patrick – Marketing Manager, Shonan Design(S) Pte Ltd
1:40pm
2:20pm
Case Study 5 – Extending and Complementing your manufacturing Process with 3D printed Injection Molds
Mr Collins – General Manger, Western Tool & Mold
2:20pm
2:50pm
Latest Applications and Developments at Creatz3D
LiChen - Pre-Sales Application Engineer, Creatz3D Pte Ltd
2:50pm
3:20pm
Break (Tea Break)
3:20pm
3:40pm
3D printing best practices and Post Processes with Creatz3D
Vincent Goh - Business Accounts Manager, Creatz3D Pte Ltd
3:40pm
4:10pm
Reverse engineering solution – Metrology standard 3D laser scanner & X-ray Computed Tomography (CT) technology
Okamoto Hiroaki - Senior Manager, NIKON Singapore Pte Ltd
4:10pm
4:30pm
Panel Q&A Session
4:30pm
4:40pm
Closing & Lucky Draw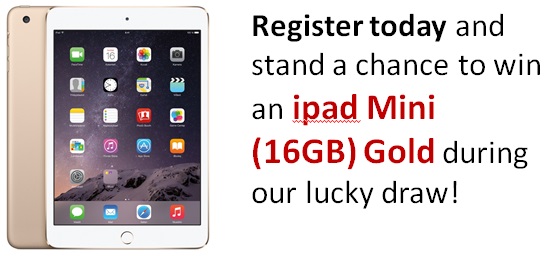 Speakers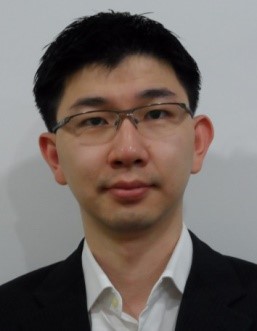 Sean Looi
General Manager
Creatz3D Pte Ltd.
Sean Looi is the General Manager of Creatz3D Pte Ltd, the authorised distributor of Stratasys™ 3D printing systems and materials in Singapore, Vietnam and Indonesia. Creatz3D's additive manufacturing solutions also includes Arcam™ for production of metal components as well as Materialise™ Rapid Prototyping Softwares.
Despite majoring in MSc Finance, Sean's passion in 3D printing opened the door of opportunity of distributing 3D printing technologies in 2007. His knowledge in various manufacturing practices placed him in favourable position to advice on advanced solutions for direct digital manufacturing.
Sean's accumulated technical experience with a variety of different 3D printing machines, technologies and applications, across all industry sectors, helped him to gain foresights into the macro economy of additive manufacturing potential.
In return, Sean has been actively helping companies various sectors think more critically, innovate better to improve workflow and is highly respected in the local Additive Manufacturing committee. With over 7 years of experience in the industry, Sean is a regular invited keynote speaker in various local institutions and events.

David Butler
Business Development Director
Advanced Remanufacturing & Technology Centre
Dr David Butler is the Business Development Director for a new Singapore Government public-private partnership initiative; the Advanced Remanufacturing & Technology Centre where he has helped it grow from 10 to 29 industrial members and the headcount from 7 to 80 in the last 2 years. The centre focuses on developing production-ready solutions in a collaborative environment for its member companies which include MNCs such as IHI, Rolls-Royce, Siemens, SAESL and SKF.
David is also an Associate Professor in the School of Mechanical & Aerospace Engineering where he specialises in the area of novel manufacturing processes and has worked with companies including Global Foundries, Pratt & Whitney and 3M. In addition to teaching to engineers, he also teaches engineering communication in the School of Humanities and Innovation & Design in the Nanyang Technopreneurship Centre.
David appears regularly in the media answering science queries for the Straits Times and Today newspaper as well as working with MediaCorp where he can be found on the National Science Challenge on channel 5 as the chief judge for the past 8 years.

Karen Tan
Senior Specialist
E2i
Karen Tan is a Senior Specialist with the Employment and Employability Institute (e2i). She works with employers and partners in the industry to identify and develop solutions for better productivity, professional development and placement, leading to better jobs and wages for workers.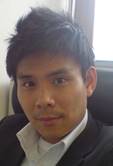 Patrick Sng
Marketing Manager
Shonan Design (S) Pte Ltd
Patrick Sng is the Sales and Marketing Manager of Shonan Design (S) Pte Ltd, authorised sales and support office for Solutionix and Artec 3D scanning solution in Singapore, Thailand, Malaysia and Indonesia.
Patrick graduated as an engineer in Japan-Singapore Technical Institute during the early 90's specialising in Mechatronics engineering. He proceeds to further his studies in IT Infrastructure at Staffordshire University and is a qualified Microsoft Certified Trainer.
Patrick venture into the world of 3D scanning started in 2004 at Shonan Design Singapore when non-contact white light scanning is still not a feasible choice for consumers in various industries. As the 3D scanning technology evolved through the years, many companies are starting to notice the advantages of the solution available. With more than 10 years' of 3D scanning experience, Patrick is able to advice and provide consultation regarding 3D scanning to various industries according to their requirements.

Li Chen
Pre-sales & Applications Engineer
Creatz3D Pte Ltd.
Li Chen is currently the Pre-sales & Application Engineer of Creatz3D, responsible for all technical sales support across Singapore, Indonesia and Vietnam to ensure sustainable implementation of 3D printing to the field.
His role involves him aiding the sales team and accelerating the sales process by producing customer benchmarks, attending to technical inquiries or issues with regards to 3D printing application and post-processing. Li Chen also functions as the main operator for Creatz3D's very own showroom and is responsible for the functional usage of the showroom's FDM & PolyJet machines..
Prior to his current position, Li Chen was previously a customer support engineer in Creatz3D. He is also a trained and certified service engineer and is proficient in machine maintenance and servicing of Stratasys's FDM and PolyJet Technology.
Li Chen holds a Diploma of mechatronics from Temasek Polytechnic.

Okamoto Hiroaki
Senior Manager
Industrial Marketing Department & Industrial Application Department
Nikon Singapore Pte. Ltd.
Mr Okamoto is the Senior Manager at Nikon Industrial Marketing Dept. & Industrial Application Dept. at Nikon Singapore Pte. Ltd.
Nikon Singapore offers a complete range of metrology solutions including Coordinate Measuring Machines (CMMs), 3D laser scanners, X-ray and Computed Tomography (CT), Laser Radar and metrology software for 3D scanning, 3D digitizing, 3D inspection and reverse engineering.
Mr Okamoto completed his Master Degree in Electronics Engineering at Tokyo Institute of Technology. Prior to joining Nikon Corporation, he has had more than 20 years of experience in the semiconductor inspection tool. During this period, he was based in USA and was attached to Nikon Precision Inc. Prior to his current position, Mr Okamoto was the management of the application support for Southeast Asia, which mainly focused on the metrology product line, as well as the X-ray Systems.
With more than two decades of solid experience in Nikon, Mr. Okamoto has cemented his position as application expert for semicon/electronic and manufacturing industry. He is a regular speaker on variety of technical conferences/seminars in Asia. He has given keynote addresses to the latest application of Nikon Industrial Solutions in various industries.

Jasper Galvin
Product Designer & Assistant Provost of Reactor 79
WFRIC World (Research, Innovation and New Product Development)
Wong Fong Engineering Works Pte Ltd.
Mr Jasper Galvin is the Product Ddesigner and Assistant Provost of Reactor 79 at WFRIC World. His department, "Research, Innovation and New Product Development" is responsible for all of the new product developments happening at Wong Fong Engineering Works Pte Ltd.
Mr Jasper Galvin graduated from the University of Leeds with a Masters Degree in Product Design, where his thesis was on bio-mimicry movement in remote robotic systems. He has under his belt 7 years of experience using CAD and rapid prototyping for product development.




Organiser of Creatz3D User Conference 2015