Description
Bitcoin! Ethereum! NEO! DASH!
Crytocurrency.
If you haven't heard about them, here's a quick introduction:
Crytocurrency: Digital currency regulated through encryption and operates independently of a central bank.

So, what's the deal with Cryptocurrencies?
Just like how technology has gave rise to companies and services that are more convenient (i.e. uber and redmart), cryptocurrency was developed because a group of (high level) geeks were frustrated with the current money management system.
They didn't like having to wait for 3 - 5 working days to transfer funds. They didn't like having to pay (while waiting) for their funds to be transferred. They didn't like having the value of their hard-earn cash being controlled by a central institute.
Since it was released back in 2009, Bitcoin and cryptocurrencies have been gaining popularity. Banks and businesses are starting to adopt the use of cryptocurrenceis by shifting towards and accepting transactions through cryptocurrencies.
The Investor's Point of View?
AN UPDATE:
So...you'd probably heard of the correction that took place recently.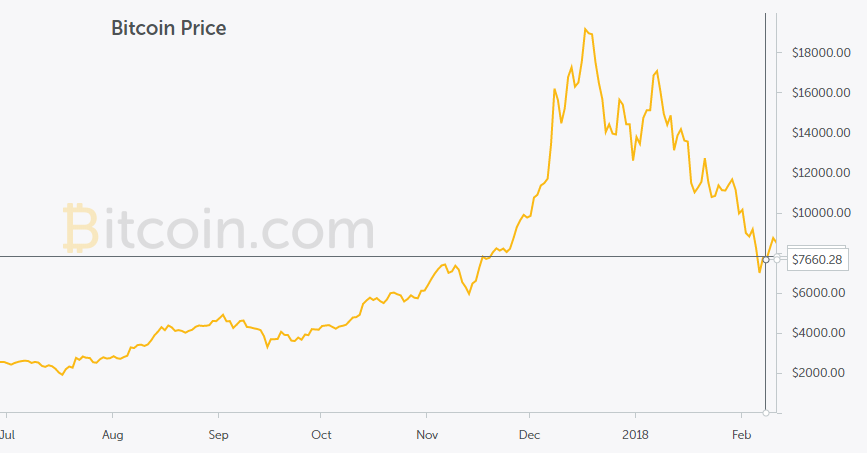 (soucre:bitcoin.com charts)
Bitcoin suffered a 'minor' correction, and most investors were panicking and worrying that "THIS IS THE END!"
But did you track what happened after the correction? This: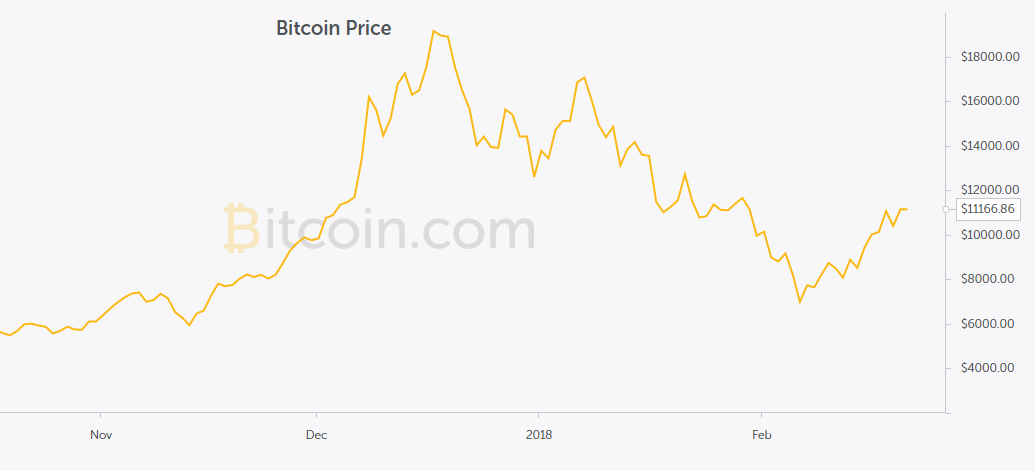 We DONT guarantee that you will make alot of money, nor that you'll never lose money. But, we promise to give you the knowledge and ability to understand this whole cryptocurrency asset class, understand your risk-reward ratios and make better investing decisions.
The last time we saw something like this was probably after the IPO of large social media companies in the US. Imagine if you had the foresight to get into that the last time.
Although it was launched back in 2009, Bitcoin has experienced a strong growth in interest in the recent months due to the widespread adoption of cryptocurrency at the retail and consumer levels.
Unlike IPOs, where you lose the chance to ever profit from a popular stock once the time is gone, cryptocurrency provides multiple stages of opportunities due to the openess of the technology and the presence of alternative cryptocurrencies.
So...are opportunities still available to me now?
We believe so.
Hence, we invited an experienced cryptocurrency trainer and investor, Chris Long to share everything he has learnt about cryptocurrencies, its current outlook as well as the gaps that he thinks investors can be exploiting today at the Cryptocurrency Masterclass.
P.S. This is usually a paid course. We have negotiated for a free session just for Dr Wealth's students and readers. So please reserve your seats early, but only if you are interested to learn more about Bitcoins and Cryptocurrency.

Chris will be packing a whole lot of information in the 2.5 hours masterclass. We feel that this course will be highly informative and beneficial to investors who are wondering if they should include cryptocurrency in their portfolio.
+ 1 interesting investing tool cryptocurrencies has given us: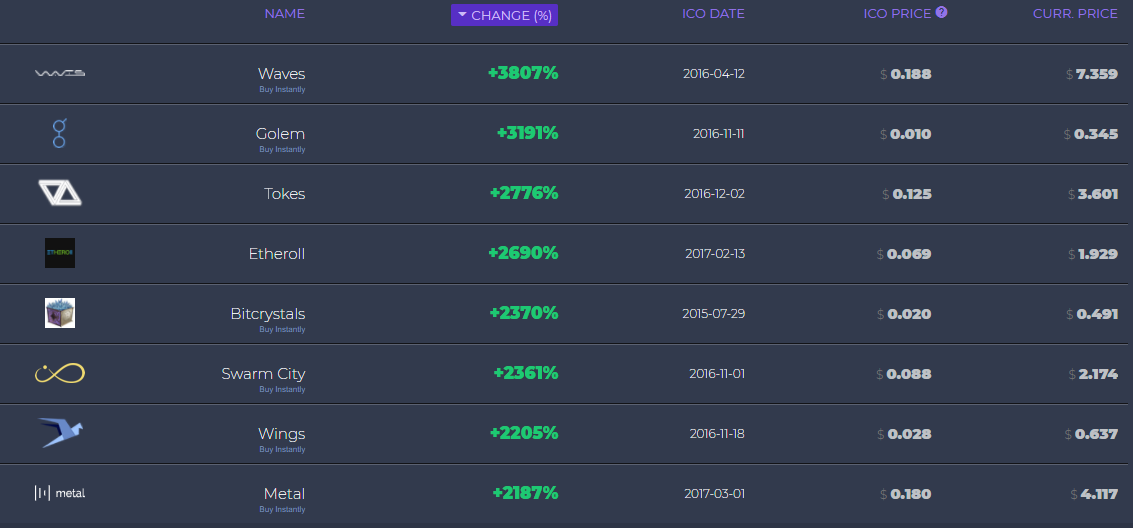 These are ICOs - in short, they are IPOs for crypotcurrencies. But DON'T BE FOOLED BY THE TABLE ABOVE!
At the point of writing, there are 2889 different altcoins listed on Coinranking.com, and these are not even all the cryptocurrencies or ICOs available in the market. But of all these ICOs, only about 75 are in the green...
In short, it's difficult to pick the right ICOs in today's crowded market. There are too many options out there. Chris will reveal how ICOs really work and if you should be considering these as a viable investment vehicle.
What you will discover at the Cryptocurrency Masterclass:
What are 'Cryptocurrencies' and 'Bitcoins'?
How they work, why investors are starting to look into them as an alternative to Gold, and why you might want to have your eyes on this disruptive technology.
What are 'Altcoins' and why this might be the next best time to get into cryptocurrencies.
3 ways you can exploit the current state of cryptocurrency, to grow your money.
1 little known technique to build a passive income from cryptocurrencies

What are 'ICOs'

, and should you be investing in any ICO that you are being sold?..
How investors can gain entry into unicorn startups (i.e. the next Amazon, Uber or even Facebook) safely, through the use of cryptocurrencies
and everything else you need to know about cryptocurrencies and the current marketplace

Chris Long is your trainer:
Who is Chris Long?
Cryptocurrency Analyst and Founder of CryptoTrader.Sg
MSc Applied Finance from the Singapore Management University
sole recipient of the 2015 Columbia Threadneedle Investment Award
Ex-investment banker handling 6 figure deals
~15% return for personal equity portfolio and much more for cryptocurrency investments
Former DCM banker for Multinational and Regional banks
Chris is a skeptic. It took him at least 5 months of deep research before he was convinced about Cryptocurrencies. Today, he shares what he has learnt and experienced in Cryptocurrency Investing.

He openly states that he does NOT have his entire portfolio in Cryptocurrencies, and constantly nag urge his students to manage their money and risk wisely.

Because he has met with people who have been scammed before, Chris believes in sharing his knowledge openly so that aspiring investors like you can understand the full ecosystem of cryptocurrencies before you decide to invest your hard earned money.
This masterclass is jointly organised by Dr Wealth and Cryptotrader.sg.