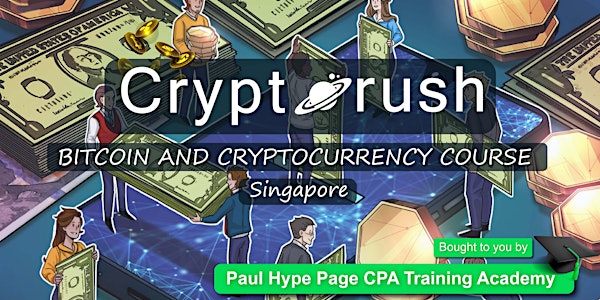 Cryptorush (Introductory Module- Join crypto Investing/Learning community)
Can you beat the rush hour of crypto? How fast can crypto go? Why should we join the rush? Early birds get the worms.
About this event
The comprehensive Cryptocurrency: Buy, Sell and Trade Cryptocurrency class has been designed by industry experts to provide learners with everything they need to enhance their skills and knowledge in their chosen area of study. Enrol on the Cryptocurrency: Buy, Sell and Trade Cryptocurrency class today, and learn from the very best the industry has to offer!
This 1-hour workshop will bring clarity to the reality of crypto. It will be conducted seminar style, encouraging interactive dialogues so that any questions will be answered. The main topics of the workshop are as follows:
-Blockchain: The future of technology
-Bitcoin: A rapidly-growing asset
-Ethereum: First platform for Smart Contracts
-NFT: Digital Art on the Blockchain
-Metaverse: Virtual World for people of the next-gen
After the 1-hour workshop, you will be presented with an opportunity to network with fellow aspiring Crypto learners and believers to build a strong Crypto learning community with us.
*Seminar will not begin unless there is at least 5 attendees per session.
Visit https://www.paulhypepage.com/event/cryptorush for more info!