Follow our curious potato to explore the new normal of oversea studies - China Edition
About this event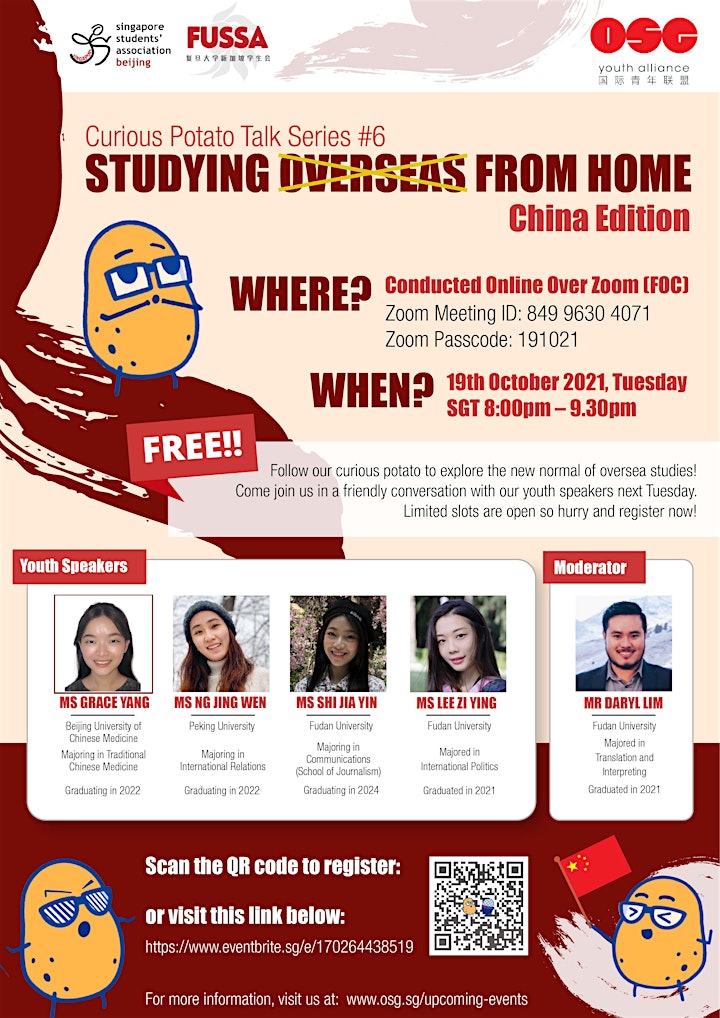 What to do if you are totally stuck at home for school ?
With the pandemic posting travel restriction, most youths who have enrolled in overseas universities have been dealing with online study for a very long duration. The constant virtual platform for almost all their university's activities will indeed bring about online fatigue. Hence, we aim to allow students who have enrolled in overseas universities to connect back to local university students. And allow both groups of students to engage in an intimate conversation.
Let's join us to take a step back from the screen we have been staring at for all days and explore the hidden opportunities that we can use to maximize university experiences. It's time to put on a different lens and listen to how our youth speakers deal with these challenges.
TOPIC :
STUDY OVERSEAS FROM HOME
ABOUT CURIOUS POTATO :
To provide a platform for the youth to ask questions and receive advice from our young professionals. Where we ultimately hope our youths learns to appreciate and accept their differences.
OBJECTIVES :
1. Expand and Encourage Youths' interest in China. Despite Travel Restriction, opportunities are still available.
2. Explore how Singapore Youth enrolled in China Top University dealt with their covid-challenges. (study, work, lifestyle, culture)
3. Connection with Singaporean Youth enrolled in Overseas University but stuck at home.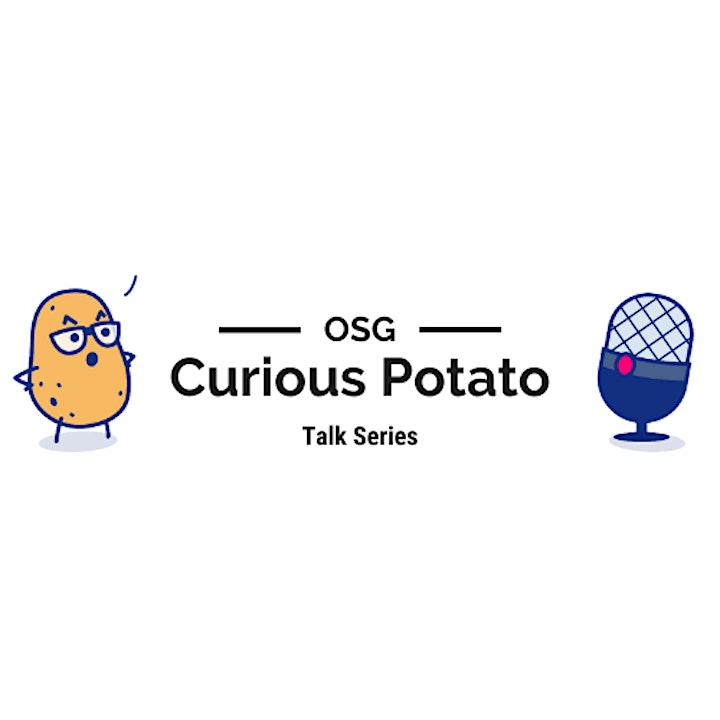 Organiser of Curious Potato Talk Series #6 : Study Overseas from Home (China Edition)