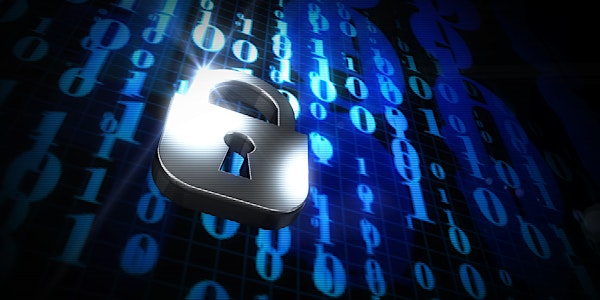 Cybersecurityasean.com & Cyber Security Malaysia Meet Up – Supported by IBM
Date and time
Tue, 12 Mar 2019 09:00 - 13:00 +08
Location
Plaza IBM Level 19, Persiaran Bandar Utama Petaling Jaya, Selangor 47800 Malaysia
Description
"Discovering, Classifying and Securing Sensitive Data in a World Where Data Accessibility is the Norm"
Today, the risk of data breach is real and database activity in particular needs to carefully monitored.
IBM has kindly agreed to host a meet-up session at their offices in Bandar Utama, where security professionals can attend, hear expert speakers from CyberSecurity Malaysia and IBM, ask questions in a panel discussion and most importantly, network with peers to share experience and build new contacts.
Our theme for the session will be how the threats to your sensitive data are escalating, and at the same time, compliance mandates are getting more stringent. This is happening in a world where people expect instant access to business data wherever they are, at any time.
Join us as we discuss how to balance this conundrum, look at the major issues most organisations face, the technology that can help solve the problem and how to build a strategy to protect data in a world of escalating threats.
9:00am – Registrations and coffee/snack
9:30am – Welcome from cybersecurityasean.com Group Publisher, Andrew Martin
"High Profile Breaches Under The Microscope" – A review of high profile data breaches from the last 12 months and how they might have been avoided.
9:45am – Keynote Talk from CyberSecurity Malaysia - Puan Sabariah Ahmad, CSM's Head of Security Management and Best Practise
"Discovering, Classifying and Securing Sensitive Data in a World Where Data Accessibility is the Norm" – Puan Sabariah will share official stats on some of the biggest data security risks facing Malaysian organisations today. She will also provide recommendations and best practices that will help businesses to better classify data based on the level of sensitivity as well as make data not only open and available, but most importantly, secure.
10:15am - Wing Hong Chan, APAC Segment Leader - Data Security, IBM
"Devise and Execute a Protection Strategy Using IBM Guardian" – Wing will explore, using Alerts, Dynamic Blocking and Quarantines to control sensitive data. He will cover how real time analysis is vital in today's world in order to illuminate internal and external illicit file access. He will also discuss how to limit financial exposure by utilising automated data compliance and audit capabilities.
10:45am - Andrew Lim, Client Technical Specialist, Guardium, IBM Asia Pacific
Why IBM Security Guardium?
- Update on latest features of IBM Guardium
- Demonstration on how a user can quickly and easily discover sensitive data, set up a policy to set up an alert if sensitive data is accessed, and what happens in the Guardium dashboard when someone tries to access that data
11:15am – Panel Moderating Session (All speakers)
11:45am – Wrap Up
12:00pm – Lunch & Networking Session
*If you would like to attend this event and you are not part of the invitation list, kindly email maxine@aopg.net to validate your invitation. We have the right to reject registrations.
About the organiser
CyberSecurity Asean covers cybersecurity news, information and events relevant to individuals, businesses and agencies in Singapore, Malaysia, Philippines, Indonesia, Vietnam, Cambodia, Brunei, Myanmar and Hong Kong.
Cybersecurity is rapidly growing in importance for organisations all over the world. We exist to bring together technology vendors, security managers, industry experts, professional bodies, government agencies and security enthusiasts into one online news portal and community. We are also working closely with national cybersecurity bodies such as CyberSecurity Malaysia to stay on top of the latest cybersecurity developments in the region.
CyberSecurity Asean educates, informs and provides a platform for discussion on all aspects of cybersecurity and its practices.