Learn about the fundamentals of Data Acquisition , IoT value chain & developing your own DAQ applications
About this event
Learn about the fundamentals of Data Acquisition (DAQ) , concepts & application examples of measuring from sensors, datalogging, vibration monitoring, analysis, automated testing & customized application development. From PCI-based & PXI to data acquisition at the edge, we will look at the various hardware & software platforms that can be used to develop an end-to-end solution. With hands-on demonstration of Jytek SeeSharp platform for Test & Measurement applications & examples of presenting data collected from sensors/machines to IoT dashboards & further use for machine learning.
Agenda
DAQ Fundamentals
DAQ in IoT Value Chain
Hardware Platforms
Software Platforms
Application Development Examples
Who should attend & areas of application?
Instrumentation & Test Engineers, Managers, Data Scientists, Application Developers, Programmers of Technical Software, ATE, Semiconductor, Smart Factory, IoT, QA, Process Control, Mechanical, Vibration, telecommunications, Industry 4.0, IT, Business Intelligence, Machine Learning etc.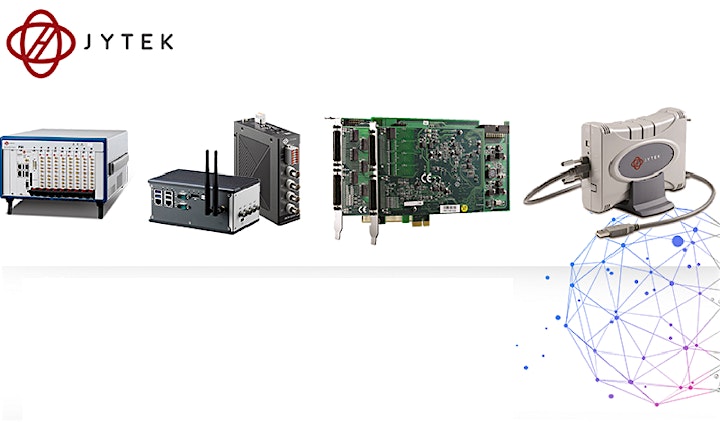 Organizer of Data Acquisition & IoT Seminar
Jytek is a global company providing Test & Measurement, Data Acquisition & IoT
products & services. Jytek pioneered the world's first Open Sourced Test &
Measurement framework, "SeeSharp" based on C# & Microsoft .NET that
empowers technicians, engineers & scientists to develop & deliver powerful
solutions for test & measurement, data acqusition, smart factory etc. used in
industrial & enterprise applications. With tight integration with SeeSharp & Jytek's
hardware solutions such as PXI, GPIB, Data Acquisition, Dynamic Signal & High
Speed Digitisers & more, enables our clients to deliver cost-effective systems to
increase productivity, reduce time-to-market & achieve higher test throughput.
email: sales@jytek.co